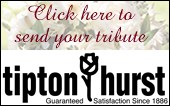 Read our Privacy Policy concerning online obituaries and release of information.
Ruth Elizabeth Rebsamen Remmel
---
Ruth Elizabeth Rebsamen Remmel passed away in her home on February 5, 2018. Predeceased by her parents, Raymond Rebsamen and Elizabeth Demarius Purcell Rebsamen; her husband, Roland Rowe Remmel; her brother, Frederick Raymond Rebsamen and his wife, Floride Dortch Rebsamen; her eldest daughter, Ruth Ellen Remmel, and most of her Remmel in-laws.

Survivors include her daughter, Mary Remmel Wohlleb and husband, Jim; daughter, Karen Remmel Lowry and husband, Steve; son, Dr. Raymond Roland Remmel and wife, Dr. Margarita Garcia; eight grandchildren, Beth Wohlleb Adel and partner Vanessa Adel, Sara Wohlleb and husband Salvador Vergara, Joshua Neal Lowry, Justin Cates Lowry, Jared Jennings Lowry, Ariana Maria Remmel, Carina Elizabeth Remmel, and Remington Rebsamen Remmel; as well as six great-grandchildren, Dunia Jasiri Adel, Robert Khalil Barfield Adel, Aquari Zahra Adel, Alia Adel, Santiago Vergara and Andrea Vergara and numerous cousins, nieces and nephews.

Born January 19, 1924, she attended schools in Little Rock, graduating from Little Rock High School. Her education continued for two years at Chevy Chase Junior College and then the University of Arkansas (Fayetteville), where she was a Pi Phi and majored in psychology and philosophy.

As a teenager, she learned to fly small planes and regaled her family with flying stories including her intention to join the WAFs during WWII, only to be told that they had stopped taking in participants….

She married Rollie Remmel in 1948 and began a family as she volunteered in many capacities in her community. She was a former member of the Junior League, former member of the Board of Visitors for UALR, and perhaps most significantly of the Aviation Historical Society while it pursued its dreams related to the Aerospace Education Center. She was the last living, founding member of the Arkansas Unit of The Herb Society of America (on whose national and local boards she served for decades), a former member emeritus of the Little Rock Garden Club, and a trustee emeritus for Ducks Unlimited, and supporter of Nature Conservancy.

She and Rollie shared a love of nature that caused them to take on many conservation-related causes. Ducks Unlimited and the Nature Conservancy honored them for their dedication. They also served as volunteer national fundraising co-chairs for the National Herb Garden, which now sits on the grounds of the U. S. National Arboretum in Washington, DC. For this effort, they received a joint Certificate of Appreciation from The Herb Society of America, sharing the honor with Mary and Booker Worthen, who played an equally important role in watching over the campaign's finances, as co-treasurers.

Ruth never "got" what one of her children's friends called "the four pet rule". She happily took in multiple pets, from cats and dogs to birds, fish, snakes and various amphibians, various rodents and even a Shetland pony. More often than not, there were more pets in the home than family members, which provided much entertainment and numerous great stories. The quasi-pet wild raccoons that frequented the Edgehill balcony to be fed each night were a draw for many neighborhood children.
Ruth served as Chair of the Board of Rebsamen Companies for several decades until its sale in 2001. Until her death, she served as an officer on the boards of Rebsamen Management and the Rebsamen Fund.

Ruth exemplified the adage that from those to whom much is given, much is expected and she gave her time, talents and funds to many worthy causes. Never one to seek recognition for such gifts, she avoided having projects or spaces named for her. With the same humility, she sometimes chose not to take tax deductions on charitable gifts, so that the gift was truly 100% from her.

In the 60s and 70s, she and her family were known in some circles for the wonderful multi-generational popcorn parties they hosted near Christmas time.

Her curiosity about and acute observation of the world around her caused her to pursue art classes, excel in photography, and to read many science and technology journals. She once did an extensive study of different varieties of thyme and gave fun programs on herbal subjects, including Ophelia's Herbs in Hamlet.
An avid reader, and until recently, an avid and capable needle-worker, she also enjoyed traveling around the world to experience different cultures and happily entertained Rotarian and other exchange students on many occasions, opening the world to her children in this way, too. In later years, she delighted in watching nature outside her glass garden room and in spending time as often as possible with her family.

Ruth was probably one of the first 60ish year old grandmothers to adopt technology, computers, laptops, and finally whatever was the most recent iteration of the iPhone, often ahead of her children and grandchildren. When the iWatch came out, she thought long and hard about whether she needed one and determined that the 6 Plus phone was sufficient for her then 91 year old needs.

Ruth's family would like to extend its sincere thanks to her longtime (recently deceased) housekeeper, cook, and friend, Dorothy Morgan; to Douglas Sorensen, who took care of Rollie in his last years and continued on caring for her in many ways and driving her wherever she needed to go; to her loving and supportive home healthcare assistants, Joyce Britton, Kathy Winfrey, Denise Tenpenny, Cheryl Smith, and Melanie Smith; and to her Arkansas Hospice team for the wonderful care they all provided.
Ruebel Funeral Home will be in charge of arrangements, which will include a Celebration of Life where the family will receive friends from 5:00 p.m. to 8:00 p.m., Thursday, February 8, 2018 at Ruth's home at 8 Broadview Terrace, Little Rock, Arkansas 72207. In lieu of flowers, memorials may be made to the The Herb Society of America's National Herb Garden Fund, the Remmel Wohlleb Scholarship Fund at the Gertrude Remmel Butler Child Development Center of First United Methodist Church in Little Rock, to Arkansas Nature Conservancy, to Arkansas Hospice or to your favorite charity.

Condolence Book
---
"We are so sorry for your loss. She was an amazing woman. "
Michelle and Mark Mann | Little Rock, AR
"My condolences to Ruth's family and all you loved the wonderful, special, spirited, caring and loving woman Ruth embodied."
Armistead Reasoner | Little Rock, AR
"My prayers and thoughts are with Ruth's family!
Ann Treadway Henry"
Ann Treadway Henry | Columbia, S.C.
"I am so very sorry to hear of the passing of Ruth, what a lovely, lovely lady. Heartfelt condolences to the entire family. May the good Lord pass through every home providing peace and comfort at this time of great loss."
Bob Denman | Little Rock, AR
"Mary, my deepest condolences. Your mother was a truly remarkable lady."
David Miller | Little Rock
"It is the end of an era, through which many blessings were bestowed by Ruth not only to my immediate family, but Little Rock in general. I am very sorry for the loss of this beautiful lady."
Trudy Magruder | Plano, TX
"So sorry for your loss. May you find peace and comfort in the words spoken
in Isaiah 25:8 "8 He will swallow up death forever,And the Sovereign Lord
Jehovah will wipe away the tears from all faces. The reproach of his people
he will take away from all the earth,For Jehovah himself has spoken it."
DW | , TN
"Miss Ruth and Rollie were both positive and joyful influences in my life. My sincere sympathies and prayers for the family."
Neil Cate | Little Rock, AR
"My condolences to Raymond, Mary, and all the Remmel family. It was an honor to know this wonderful woman."
Anne Wilson | Little Rock, AR
"Our sincere condolences to the Remmel family. She was an exceptional woman."
Kramer and Ida Darragh | Little rock, AR
"My prayers are with the family for your loss. Ruth was an inspiring, gracious lady who had a wonderful zest for living life to the fullest. "
Dick Holbert | Little Rock, AR
"I credit Ruth for gifting me my life-long love of herbs! I remember the tall pots of aromatic rosemary beside the kitchen door on Edgehill. Upon entering, we would always bruise the leaves to release their fragrance! Mary and I were "hired" by Ruth to bake for several dinner parties! She trusted us that much! Friendships were so important to Ruth, and she always made time for your visit, to the very end... I mourn the loss of someone who knew me so well from so long ago. Rest well, my dear friend.
"
Kathy Madigan Muehlman | Charleston
"My condolences to all of you. She was a lovely and remarkable woman who quietly grabbed life and lived well. She impressed me as being fair and accepting. I know you will miss her."
Emily Parke Stevens | Minneapolis, MN
"just wanted you to know I was thinking about you..."
George H. Wittenberg, 111 | Little Rock, AR
"To all the family, my prayers and symphony are with you..Ruth was a remarkable lady and truly lived life to the fullest. I know she will be greatly missed. Francis"
Francis Bond Donald | Little Rock, AR
"My deepest condolences Mary and Raymond and all your family. Your Mother was a very special lady. She and Rollie were a great and generous couple and they are missed.
Mary Healey"
Mary Healey | Little Rock, AR
Sign Condolence Book
---
Please fill out the form below to enter your name and a short message to the family into the online condolence book. Please type in regular sentence format; do not type in all capital letters; only type your condolence or comments in the Comments field. Your signature will be formatted from the Name,City & State, and E-mail fields. Please remember that you are leaving comments for a public guestbook and not sending personal email to family members. Do not type in email or letter format. Phone numbers and Addresses (other than email) will not be posted.
* denotes required fields.