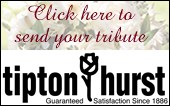 Read our Privacy Policy concerning online obituaries and release of information.
Dorothy Stout Smith Aldridge
---
Dorothy Stout Smith Aldridge of Little Rock, 88, died Tuesday, January 30, 2018. She was born December 3, 1929 in E. St. Louis, IL, the youngest of 3 children.

At the beginning of WWII, the family moved to Little Rock so that her father, who was the Chief Engineer for Alcoa, could oversee the construction of a plant in Bauxite, AR. They remained there for the duration of the war, moving back to E. St. Louis in 1946.

Mrs. Aldridge graduated from Depauw University in Greencastle, IL. in 1951 with a degree in Microbiology and Chemistry. In 1952, she completed her training as an ASCP certified Medical Technologist at Washington University School of Medicine, Barnes Hospital in St. Louis. She began her career in the Barnes Hospital Laboratories followed by three years as a member of a research team in the Department of Surgery of Washington University Medical School. While exploring that avenue, the team was involved in the early use of the electron microscope. They were also the second group in the country to use kidney dialysis. She co-authored several papers which were published in medical journals. Her last position was Chief of Missouri Psychiatry Laboratory for the state of Missouri. For two years she taught medical technology students at Southern Illinois University in Belleville, IL. at night.

She was blessed with two happy marriages. On May 2, 1959 she was married to Roy W. Smith, an electrical contractor in St. Louis. They enjoyed 21 years together, traveling many places around our country and the world. After Roy died in 1980, she returned to Little Rock to keep the house for her widowed father. In 1998 she met H.W. "Jacks" Aldridge when they were training to be Stephen Ministers at Pulaski Heights United Methodist Church. They were married June 17, 2000 and had 11 happy months together prior to his death.

In addition to her parents and her husbands, she was preceded in death by an infant brother and by her sisters P. Louise Stout Simmons M.D. of Lubbock, Tx. Survivors include her step-daughters, Helen Kay Miller of W. Memphis, AR., Anita Ashby of Dennsion, TX, and Carolyn Junkin of Newport, AR. She is also survived by a very special long-time friend David J. Roberts, whom she considered to be her much loved "informally adopted" son and trusted confidante.

Mrs. Aldridge was a long-time member of Pulaski Heights United Methodist Church. Over the years she served in many capacities including the Stephen Ministry Administration Board. She was member of the Dietz Dialogue Sunday School Class. She was involved with other community organizations particularly educational and health related groups. She trained as a hospice volunteer and served the terminally ill and their families. She served for 6 years on the Arkansas Hospice Board. Caring for hospice patients and her church family was her passion and privilege. Her outside interests included foreign and domestic trips, hiking, reading, poetry and music. She had a life-long love for animals and her legendary long road trips were her passions, especially trips around Australia, New Zealand, and hikes through the Rocky and Smokey Mountains. She has now returned to "The place from where she came" of which she often spoke lovingly.

A funeral service will be held at Pulaski Heights United Methodist Church (4823 Woodlawn Dr, Little Rock, AR 72205) officiated by Dr. Jeff Hampton, on Friday, February 2, 2018 at 1pm followed by a burial at Forest Hills Memorial Park (10200 Hwy 5 N, Alexander, AR 72002).

A public viewing will be held at the church at 12pm prior to the service, it will last for one hour.

Memorials may be made in Dorothy's name to Arkansas Hospice Foundation (14 Parkstone Cir, North Little Rock, AR 72116)and Pulaski Heights United Methodist Church Foundation Dorothy Stout Aldridge Endowment.

Condolence Book
---
"Dorothy and her family lived across North Ridge Road, from our family for over 34 years. A fine Christian family!"
Ann Treadway Henry | Columbia, S.C.
"Please accept my condolences at the loss of Mrs Aldridge. Although she is now asleep in death the scriptures leave us with words of comfort at John 5:28,29 promising a resurrection of the righteous. The Bible at Revelation 21:3,4, promises those who grieve for our loved ones have the assurance that our tears will be wiped away, and soon that the pain of sickness and our enemy death will be no more. I look forward to that time for I know I will see my loved ones lost in death again. To help you to cope turn to your Heavenly Father in prayer, Psalms 5:1,2, and find comfort through the scriptures,
Please read 2 Corinthians 1:3 and Isaiah 61:1,2."
Mrs Sandress | Little Rock , AR
"So sorry for your loss may you find peace and comfort in the words spoken at 2 Corinthians 1:3 & 4" ( 3) Praised be the God and Father of our Lord Jesus Christ, the Father of tender mercies and the God of all comfort, (4 ) who comforts us in all our trials so that we may be able to comfort others in any sort of trial with the comfort that we receive from God"
DW | , TN
Sign Condolence Book
---
Please fill out the form below to enter your name and a short message to the family into the online condolence book. Please type in regular sentence format; do not type in all capital letters; only type your condolence or comments in the Comments field. Your signature will be formatted from the Name,City & State, and E-mail fields. Please remember that you are leaving comments for a public guestbook and not sending personal email to family members. Do not type in email or letter format. Phone numbers and Addresses (other than email) will not be posted.
* denotes required fields.