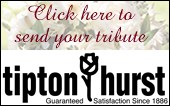 Read our Privacy Policy concerning online obituaries and release of information.
Barbara Acker Penick Darragh
---
Barbara Acker Penick Darragh, 90, died Thursday, January 25, 2018. She was born to Thelma Oury and Charles Acker on October 24, 1927 in North Little Rock, Arkansas. She attended public schools in North Little Rock and then attended high school at Little Rock High. She and her mother temporarily moved to St. Louis, Missouri when her father became ill, where she graduated from Monticello Junior College for Women in Godfry, Illinois.

Babs was a Chi Omega at the University of Arkansas at Fayetteville, leaving college to marry Jim Penick, Jr, to whom she was married 36 years. In 1985 Babs married Thomas Eugene 'Ted' Darragh, to whom she was married 25 years.

Babs was the consummate community volunteer. She was a sustaining member and past president of the Junior League of Little Rock. She was involved in the founding of the Arkansas Arts Center, serving on the board and as president of the Fine Arts Club. She also served as the chairman of the Beaux Arts Ball fundraiser, a precursor to Tabriz.

Babs was a member of the Women's Emergency Committee to Open Our Schools. She dedicated many hours to the YWCA located at 4th and Scott, raising money to secure its move to West Little Rock. She was president of the Aesthetic Club, Forest Park Elementary PTA, Mount Holly Cemetery Board, the visiting Nurses Association and Arkansas Children's Hospital Auxiliary. Babs was a member of the Country Club of Little Rock. She was on the Vestry at Trinity Episcopal Cathedral and president of the Trinity Cathedral Churchwomen. Babs played tennis most of her life and served on the Arkansas State Tennis Board.

Babs is predeceased by her parents, her son, Jim Penick III, her husbands, Jim Penick, Jr and Ted Darragh. She is survived by her children, Mary Worthen Penick Hodges (Henry), Barbara Acker Penick McNamee (Jim) of Nashville, and daughter-in-law, Vivian Allen Penick; grandchildren, Acker Penick Hodges Bell (Chris), Lt. Commander Robert Henry (Hank) Hodges (Bridget), Katherine Elzea McNamee Cornelius (Jeremy), James Daniel McNamee (Virginia), Mary Elizabeth McNamee Bosse (Ben), Kathryn Truemper Penick, Clare Rutland Penick, Elizabeth Acker Penick, and great grandchildren, Penick and Sullivan Bell, Wyatt and Levi Cornelius, Riley, Ella, Fletcher, and Mary Grace McNamee and Price and Charlie Bosse.

She is also survived by her step family: children, Kramer Darragh (Ida) and Dick Darragh; grandchildren, Thomas E Darragh III (Amy) and Molly Darragh Smith (Jared) and Lily Darragh, Ben Darragh and Paige Darragh, and great grandchildren, Anna, Audrey and Robert Darragh, Scarlett and Alby Smith.

Babs was a loving mother, grandmother and great-grandmother. She enjoyed the outdoors and working in the yard. She loved playing tennis or golf or just floating on a raft in the ocean or on a lake. Babs was an accomplished equestrian early in her life. She enjoyed an occasional trip to New York to see a play, as well as an occasional float trip down the Buffalo River. She was a loyal and caring friend, always generous and gracious. Those who knew and loved her enjoyed her ready smile and sense of humor. She will be greatly missed.

There will be a visitation from 3-5:00pm on Sunday, January 28 at Ruebel Funeral Home. The memorial service will be held at 11:00am Monday, January 29 at Trinity Episcopal Cathedral officiated by the Very Reverend Dr. Christoph Keller III. A private burial will be held at Mount Holly Cemetery.


Memorials may be made to: James Penick, Jr foundation for Arkansas Children's Hospital, 800 Marshall St, Little Rock, AR 72202 or Trinity Episcopal Cathedral,
310 W. 17th St, Little Rock, AR 72206 or Mount Holly Cemetery, PO Box 250118
Little Rock, AR 72205.

The family would like to thank the special care given Babs by her personal home caregivers, Rachael Eskridge, Thivha Sykes, Elizabeth Williams, Neomi Siggers and Antoinette Byrom and the wonderful caring staff at CHI St. Vincent Hospice. We truly appreciate your love and care.

Condolence Book
---
"Good bye and Godspeed to a truly remarkable
woman. My prayers are that happy memories will comfort her large and amazing family in the days ahead."
Nancy Rorex | Little Rock, AR
"Dearest Mary, My heartfelt condolences in the loss of your beloved Mother. She was a true Southern lady. May your memories give you peace and comfort. Love, Sharon"
Sharon Orr Moskwiak | Little Rock, AR
"With love and prayers
The Pendergrass family
"
Paula pendergrass | Little Rock, AR
"Barb,,Mary,, God LOVES you and your friends morn with you..Always with love-- Bruno"
Dane D Fulmer | ft smith, AR
"Mary - what a dear lady your mom was. Always full of energy! I know you will miss her and she will certainly be missed by many. You'll be in our thoughts and prayers in the weeks ahead..."
Caroline and Bud Finley | Alexander, AR
"Babs and Jim were great friends of my parents and she was the first to host a wedding shower for us 33 years ago. She had a wonderful life and achieved so much. Prayers for all the family."
Nancy and David Smith | Heber Springs, AR
"Dear, Ted, at this time, our hearts and minds turn to the Lord as we ask Him to be with you in your sorrow and our prayers are for you and your family to find peace even in your loss. Please find comfort in each memory you have of her and her life on this earth.

Peace and blessings,
The Margaret (and ArLen) Bates Family "
Margaret Pierson-Bates | North Little Rock, AR
"So sorry for your loss may you find peace and comfort in the words spoken at 2 Corinthians 1:3 & 4" ( 3) Praised be the God and Father of our Lord Jesus Christ, the Father of tender mercies and the God of all comfort, (4 ) who comforts us in all our trials so that we may be able to comfort others in any sort of trial with the comfort that we receive from God"
DW | , TN
"Mary......was so very sorry to hear of the loss of your mother. She was truly a very special lady. I have fond memories of her.

Barry"
Barry Ballard | Hot Springs, AR
Sign Condolence Book
---
Please fill out the form below to enter your name and a short message to the family into the online condolence book. Please type in regular sentence format; do not type in all capital letters; only type your condolence or comments in the Comments field. Your signature will be formatted from the Name,City & State, and E-mail fields. Please remember that you are leaving comments for a public guestbook and not sending personal email to family members. Do not type in email or letter format. Phone numbers and Addresses (other than email) will not be posted.
* denotes required fields.