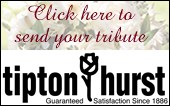 Read our Privacy Policy concerning online obituaries and release of information.
Jerome "Jerry" Spitzer Coelho
---
A beautiful life taken from us way too soon. Jerome was blessed with a gift for bringing people together, and in this time of passing is still uniting those who knew and loved him. Through sharing his passions for baking, the outdoors, and his love for crystals he made many memories in our hearts. Always trying to keep up with his own free spirit he conveyed selflessness, love for others, and true joy for life. There was never a dull moment with Jerry as he went from one adventure to the next. Today he wouldn't want anyone to be sad but to celebrate. The mountains were calling and he had to go.

Jerry was preceded in death by his father, Carlos Coelho, and his grandfather Leonard Spitzer.

Jerry is survived by his loving mother, Sidney Spitzer, brother, Nick Coelho (Layla), and his uncle, Ricardo Coelho, Jerry is also survived by his precious daughter Layla Spinks.

A celebration of Jerome's life will be held this sunday at the Wolfe Street Recovery Center from 3-5pm.
Condolence Book
---
"Dear Coelho Family: I am so sorry for your loss. My son Justin went to school (Dunbar and/or Parkview) with Jerry. That's been a few years ago so I can't remember exactly but I do remember the aroma of bread baking when I would drop Justin off to hang out at your house. He visited some times and said he spent the night once too...that I don't remember either. I did meet you Sidney. My deepest sympathy to you and your family🙏 Cathy Alley"
Cathy Alley | Little Rock, AR
Sign Condolence Book
---
Please fill out the form below to enter your name and a short message to the family into the online condolence book. Please type in regular sentence format; do not type in all capital letters; only type your condolence or comments in the Comments field. Your signature will be formatted from the Name,City & State, and E-mail fields. Please remember that you are leaving comments for a public guestbook and not sending personal email to family members. Do not type in email or letter format. Phone numbers and Addresses (other than email) will not be posted.
* denotes required fields.