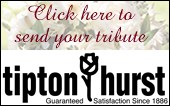 Read our Privacy Policy concerning online obituaries and release of information.
Robert O. Jesberg, Sr.
---
Robert O. Jesberg of Little Rock, AR died Thursday, January 4, 2018, at Hospice Home Care in Little Rock, Arkansas. He was proud to have just turned 96 on January 1st.

Robert was the husband of Catharine "Pat" Jesberg for sixty-one years before her death in 2007. He was also preceded in death by his brothers Harold, Emmett, and William, sister Ruth, infant great-granddaughter Michele Lyn and dear friend Jean Munger.

Born in Springfield, Illinois in 1922, Robert was the son of the late Nora Marie and Conrad William Jesberg. He graduated with a B.S. in Mechanical Engineering from the University of Illinois and was a member of Acacia Fraternity. He served as a First Lieutenant in the Army Corps of Engineers during World War II. After working for 39 years at Olin Chemical Corporation, he retired in 1990.

Robert was a proud 50+ year member of: Shriners International Medinah Temple of Chicago, Illinois; Springfield, Illinois Lodge #4 A.F. & A.M.; Little Rock Scottish Rite of Free Masonry; and Life Member of the Loyal Order of Moose.

Robert resided in Little Rock for the last 47 years and previously resided in West Norwalk, CT and Ridgewood, NJ, and he was a member of Second Presbyterian Church.

Robert is survived by two sons Robert Jesberg Jr. (Ruth) of Pennsylvania, William Jesberg (Laura) of Texas and a daughter Patricia Walsh (Kenneth) of New Jersey, five granddaughters, two grandsons, five great-granddaughters and six great-grandsons.

Interment will take place privately in Oak Ridge Cemetery in Springfield, Illinois.

Memorial contributions may be made in Robert's name to Second Presbyterian Church, 600 Pleasant Valley Drive, Little Rock, AR 72227 or Shriners Hospital for Children.

Online condolences may be made at the web site listed at www.ruebelfuneralhome.com. Cards and condolences to the family may be mailed to Ruebel Funeral Home, 6313 West Markham St, Little Rock, Arkansas 72205.

Condolence Book
---
"We have not known your loved one long but in our short time
we quickly learned he was a very interesting man.
My Mom was in the other hall but we had a friend accross
From him. Actually the first thing we found out about him was
His birthday and my husband James was January 1. So from then we had planned to be sure we would run in his room and
Tell him double happies. He was always glad to see you and thanked you for coming to visit. He let me read his family letters and what a big family he had, or he would be on the phone with one of you. Then I knew he knew so much more than my Mom did as I have watched her memories slip away, She lived with us for 15 years and it was a blessing. I wished we Had met him sooner and heard more about his life. Being a Daddy's girl myself I really miss those memories like mine
Loved to tell. So for a short while I was able to share his.
I am sad for you all but I know he was loved and you were too.
DANITA AND JAMES HART / Bess Shelton our Mom"
James & Danita Hart | Little Rock, AR
"It was a pleasure to get to know Mr. Jesberg. He always amazed me with his sharp mind. I am especially thankful for the kindness and generosity shown towards my mother and to all of her grandchildren. May many fond memories comfort you his family in the days and months to come.
"
Carol Jones | Jonesboro , AR
Sign Condolence Book
---
Please fill out the form below to enter your name and a short message to the family into the online condolence book. Please type in regular sentence format; do not type in all capital letters; only type your condolence or comments in the Comments field. Your signature will be formatted from the Name,City & State, and E-mail fields. Please remember that you are leaving comments for a public guestbook and not sending personal email to family members. Do not type in email or letter format. Phone numbers and Addresses (other than email) will not be posted.
* denotes required fields.