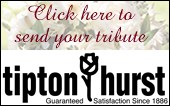 Read our Privacy Policy concerning online obituaries and release of information.
Beverley Ann Robinson Murphy
---
Beverley Ann Robinson Murphy, 85, passed away December 23, 2017. Beverley was a loving wife, mother, grandmother, teacher, and friend. Bev was born in Little Rock on May 27, 1932 to Billie and James C. Robinson, Sr.

She graduated from Little Rock Senior High School. She attended Monticello Junior College, and graduated from the University of Colorado in Boulder, CO. She was a proud member of Chi Omega sorority.

Bev then embarked on a fabulous adventure, spending two years working for the special services as a program director at the largest service club (The Flaming Sword) for G.I.ís in Heidelberg, Germany. It was in Germany that she met her future husband, Don. She returned to Little Rock and began teaching Physical Education at Forest Heights Junior High. She married Donald Pharis Murphy, Jr. in 1960 and they had three daughters.

Bev loved being a PTA mom, Brownie, and Girl Scout Troop leader, Bev was also a Garden Club member. Always athletic, she excelled at tennis and won many local, regional, and national tournaments. She was a regular on the courts at the Little Rock Racquet Club. She served on the board at the Little Rock Racquet Club as well as on the board of Trinity Episcopal Cathedral.

Bev was preceded in death by her husband Don. She is survived by her daughters, Kathryn Ann Murphy, Allyson Murphy Kozich (Bob), and Susan Murphy Muller (Jim). She is also survived by her brother; James C. Robinson, Jr. Bev has four adoring grandchildren, Ashley and RJ Kozich, and Amanda and Meredith Muller.

Memorials may be given or mailed to the Pulaski County Humane Society (14600 Colonel Glen Road, Little Rock, AR 72210.

A funeral service will be held at Trinity Episcopal Cathedral on Saturday, January 13, 2018 at 11am. Beverley's family welcomes you to a reception in Morrison Hall following the service. There will be a private burial at Roselawn Memorial Park.
Condolence Book
---
"Dear Susan, Allyson, and Cam,
I loved your sweet Mama like part of my extended family. Doing her hair gave me a chance to hear about the grandkids and what they were doing. She was so proud of all of her family. I will miss seeing her every week, but feel blessed I got to be around her all these years. My thoughts and prayers are with you at this difficult time of the year. Her suffering is over.

Much love to you,
Kathy Robertson "
Kathy Robertson | Little Rock , AR
"My condolences to Allyson, Cam, Susan and all who loved Mrs. Murphy"
Armistead Reasoner | Little Rock, AR
"To my distant cousins Allyson, Cam and Susan,
My condolences on the loss of your mom. She was such a great lady.
Martha Plunkett Shinley"
Martha Shinley | Little Rock, AR
"Sending condolences to the family. Bev was a wonderful person and old friend from Junior High and High School. She will be missed by many."
Cynthia Mason | Little Rock, AR
|
"Dear Susan, Allyson and Cam.
I am so sorry to hear about Bev's passing. I was just thinking of all the tennis tournaments we played and how we managed to win a few matches.We had fun. Whenever she wanted to make a point she will always finish the conversation with what I consider her trade mark "Yes indeed". Yes indeed dear friend, you will be terribly missed.
Rest in peace."
sol Albertson | little rock, AR
Sign Condolence Book
---
Please fill out the form below to enter your name and a short message to the family into the online condolence book. Please type in regular sentence format; do not type in all capital letters; only type your condolence or comments in the Comments field. Your signature will be formatted from the Name,City & State, and E-mail fields. Please remember that you are leaving comments for a public guestbook and not sending personal email to family members. Do not type in email or letter format. Phone numbers and Addresses (other than email) will not be posted.
* denotes required fields.