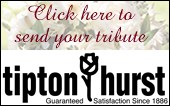 Read our Privacy Policy concerning online obituaries and release of information.
Carl McIntyre Phillips
---
Carl McIntyre Phillips, 84, of Santa Maria, CA passed away on November 23, 2017. Carl was born in Rockingham, North Carolina on March 17, 1933.

After attending Rockingham High School, Carl joined the U.S. Air Force in April 1951 and attained the rank of Master Sergeant. He was stationed at various bases around the world including Tulin Air Force Base in Austria, bases in Japan and the U.S.A., and was a member of the 308 Strategic Missile Wing. After retiring from the Air Force, he founded United Laser Company which he ran singlehanded for several years, working on various projects incorporating his knowledge of laser systems. Later he was employed by Martin Marietta Aerospace, building on his prior Air Force experience and was transferred to Santa Maria in 1987. After leaving Martin Marietta in 1991, he founded Santa Maria Smog 'n' Tune and soon, after having difficulty in hiring qualified mechanics, he established Central Coast Automotive Institute to train qualified smog and auto mechanics. This school allowed many students to find gainful employment in the area.

Carl enjoyed automotive, gardening and woodworking projects as well as making daily coffee runs with his best friend.

Carl is survived by his wife of 38 years, Kathrine Sue Shepherd Phillips. He is also survived by his sister, Margaret L. Cox of Hamlet, North Carolina; children Ron Phillips, of Kingston, Tennessee; Keith Phillips of High Point, North Carolina; Neal Phillips of High Point, North Carolina, Marty Kennedy of Livermore, California; Lisa Wilson of Jonesboro, Arkansas; Tommy Kennedy of Little Rock, Arkansas, Jim Phillips of Santa Maria, California, 15 grandchildren, and 5 great grandchildren.

Carl was preceded in death by his parents, Thomas and Emma Phillips, his sister Lizzie Phillips and his brothers Oscar Phillips of Rockingham, North Carolina, and Benjamin Phillips, of Sunnyvale, California.

A memorial celebration of Carl's life took place Saturday, December 2, 2017, at St. Andrew United Methodist Church in Santa Maria, California followed by a reception there in the Fellowship Hall. Internment will take place Saturday, December 9, 2017, at 1:00 p.m., at Pinecrest Memorial Park and Garden Mausoleum in Saline County, Arkansas, with a reception at Mabelvale United Methodist Church following.

In lieu of flowers, the family requests contributions to St. Andrew United Methodist Church, 3945 S. Bradley Road, Santa Maria, California 93455 in memory of Carl.

Arrangements are by Ruebel Funeral Home.

Sign Condolence Book
---
Please fill out the form below to enter your name and a short message to the family into the online condolence book. Please type in regular sentence format; do not type in all capital letters; only type your condolence or comments in the Comments field. Your signature will be formatted from the Name,City & State, and E-mail fields. Please remember that you are leaving comments for a public guestbook and not sending personal email to family members. Do not type in email or letter format. Phone numbers and Addresses (other than email) will not be posted.
* denotes required fields.