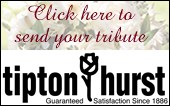 Read our Privacy Policy concerning online obituaries and release of information.
Rochelle (Hootie) Farrar Irby
---
Rochelle (Hootie) Farrar Irby, 82 of Little Rock, AR passed away on November 22, 2017. Hootie was born in Marianna, Arkansas to Will H. and Eloise Farrar. She was preceded in death by her parents. She is survived by her daughter, Wendy Irby Jones, her son-in-law, Casey Jones, her grandson, Christian Walker Jones, of Little Rock. She is also survived by her sister, Jojo Sparks of Marianna, Arkansas, her nieces and nephews, and her church family at Grace in East End.

To her dance family: Ms. Irby left us today to dance with Jesus in heaven. She was an amazing inspiration to us all and will be so greatly missed. We are very grateful for the time we were able to spend with her and for all the special memories we made together. She touched so many people all over Arkansas, not only through her love of dance, but also her love of people.

Services will be at 11:00 a.m. this Saturday, November 25, 2017 at Grace Church, 24300 Highway 167, Hensley, Arkansas. The services will be officiated by the Rev. Tommy Jones, www.thegracechurch.net. In lieu of flowers, the family requests that donations be made to the Grace Church building fund.

Hootie would like everyone to arrive at least an hour early in full costume and make up!

A special thank you to the amazing teams in trauma and ICU at UAMS.


Condolence Book
---
"Rochelle was my neighbor and I was so sorry to hear of her passing....to Wendy and her family please know my thoughts and prayers are with you.....I will miss seeing Rochelle and her humor and caring personality...we shared a love of our dogs ..."
Barbara Wilkins | Little rock, AR
"I have so many happy memories of my years taking tap (Rochelle) and ballet Glen/Wendy) from Irby Studios in Conway. Nobody ran a tighter ship than Ms. Irby. I was very to sorry to learn of her passing. Prayers of comfort for the family."
Tanya Battles Foster | Greenbrier, AR
"To "Miss" Rochelle's family, I am so heartbroken to hear of her passing. Praying for you all.
I started dance lessons at Irby Dance Studio in downtown Conway in 1962. What wonderful memories of all the years of dance with "Miss" Rochelle! She was a great teacher and influenced my love of dance for my entire life. She will be missed."
Kim Hall Daniels | Rogers, AR
Sign Condolence Book
---
Please fill out the form below to enter your name and a short message to the family into the online condolence book. Please type in regular sentence format; do not type in all capital letters; only type your condolence or comments in the Comments field. Your signature will be formatted from the Name,City & State, and E-mail fields. Please remember that you are leaving comments for a public guestbook and not sending personal email to family members. Do not type in email or letter format. Phone numbers and Addresses (other than email) will not be posted.
* denotes required fields.