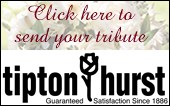 Read our Privacy Policy concerning online obituaries and release of information.
Linda Garner Riggs
---
Linda Garner Riggs, 70, died on Tuesday, November 15, 2017. Linda grew up in Fordyce, AR and after finishing high school in Camden, AR, worked full time while obtaining Bachelorís and Masterís degrees from the University of Arkansas at Fayetteville.

Her career included almost 10 years in Arkansas State Government which included Director of the Research and Committee staff of the Arkansas Legislature, Legislative and Budgetary Director for Arkansas Governor Frank White and Arkansas Insurance Commissioner. After leaving state government she joined Stephens Inc. Investment Banking Firm in Corporate Finance and was a Managing Director when she retired in 2010 after 25 years with the firm.

She loved symphony music, theater, gardens, reading and travel. She was a member of the Arkansas Symphony Board.

Linda is survived by her husband, Dr. Lamar Williamson Riggs; one sister, Marilyn Williams and her husband, Frank; one brother, Ben Garner and his wife, Sharon, two nieces, Deana Stock and her husband, Frank and their son, Tucker and Janet Krueger and her husband, Billy and their sons, Will and Nathan; two nephews, Jeremy Garner and his wife, Brandy and their daughter, Ella and B G Garner; and her caregiver and loving friend, Malise (Mo) Perrilliat. She was preceded in death by her mother and father, Helen Derryberry Garner and B G Garner.

There will be a memorial service at First United Methodist Church on Sunday, November 19 at 2 pm. In lieu of flowers, donations may be made to The Arkansas Hospice, 14 Parkstone Circle, North Little Rock, AR 72116, Arkansas Symphony Orchestra Foundation, PO Box 7328, Little Rock, AR, the Arkansas Childrenís Hospital Foundation, PO Box 2222, Little Rock, AR, Winthrop Rockefeller Cancer Institute, 4018 W Capitol Ave, Little Rock, AR 72205. Arrangements by Ruebel Funeral Home, www.ruebelfuneralhome.com.

Condolence Book
---
"MARILYN AN EXTENDED FAMILIES,

SAD NEWS OF LINDA PASSING. OF COURSE JANE AND I WERE VERY CLOSE TO YOU MARILYN..FHS CLASS 1960. LINDA WAS A COUPLE YEARS BEHIND US. BUT, OUR SMALL TOWN AND SCHOOL...WE ALL KNEW EACH OTHER WELL. MY FATHER REV. ROBA HARRISON MINISTERED ALONGSIDE YOUR, LINDA AND BEN'S DAD..A FELLOW MINISTER IN FORCYCE FOR 17 YEARS. PRAYERS FOR COMFORT.."
RONDELL & JANE HARRISON | SPRINGDALE, AR
"I have been out of town all week and just saw this. I am so sorry to hear of Linda's death! She was kind and gracious and will really be missed. Lamar, my thoughts and prayers are with you for peace and comfort in your grief."
Kristin Agar | Little Rock, AR
"My sincere condolences to Lindaís family. I was privileged to know Linda and to work as her Chief Counsel regarding the Baldwin United Insolvency matter beginning in 1983;ortina then the largest Insurance insolvency in U.S. history. Her intelligence, courage, and determination were key reasons a complex and successful Rehabilitation Plan was achieved, a plan that became the model for many future insurance insolvencies. I greatly admired her and am grieved at this sad news. God bless, Linda."
Karl Rubinstein | Corpus Christi, TX
Sign Condolence Book
---
Please fill out the form below to enter your name and a short message to the family into the online condolence book. Please type in regular sentence format; do not type in all capital letters; only type your condolence or comments in the Comments field. Your signature will be formatted from the Name,City & State, and E-mail fields. Please remember that you are leaving comments for a public guestbook and not sending personal email to family members. Do not type in email or letter format. Phone numbers and Addresses (other than email) will not be posted.
* denotes required fields.