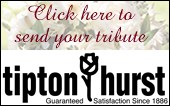 Read our Privacy Policy concerning online obituaries and release of information.
Marilyn Newsom McHaney
---
Marilyn Newsom McHaney, 95, of Little Rock died at her home on Friday, October 20. She is preceded in death by her husband, James (Jimmy) M. McHaney, Sr. and her parents Percy and Frances Newsom of Little Rock. She is survived by her son James M. McHaney, Jr. and his wife Carmen of Little Rock, and her daughter, Frances McHaney Allen and her husband, John (Jack) Allen of Darien, Connecticut and Sanibel Island, Florida as well as four grandchildren, Michael McHaney of Minneapolis, Minnesota, Kate Allen Lacour (Justin) of New Orleans, Louisiana, Holden McHaney of Portland, Oregon, and Brette Allen Mowrer (Patrick) of New York City.

Born on March 2, 1922, Marilyn grew up in Little Rock and graduated from Little Rock High School (now Central High). She attended Mary Baldwin College in Staunton, Virginia and the University of Arkansas at Fayetteville where she was a member of the Chi Omega sorority. She attended the Katherine Gibbs School in New York City where she met her future husband. The young couple resided in New York City until 1946 when they moved to Nuremberg, Germany where Jimmy served as a lead prosecutor at the Nuremberg trial prosecuting Nazi torture doctors and high ranking members of the SS and Marilyn served as a staff member of the prosecution team.

On a flight from Berlin to Nuremberg in March, 1948, the couple had to parachute out of a military plane when one of the engines stopped. Marilyn landed in a river in the French sector of Berlin while Jimmy landed on top of a building in the American sector. Both escaped unscathed, but had an exciting adventure to remember. Following the trials, the couple lived briefly in Little Rock and Washington, DC before returning permanently to Little Rock in 1952.

Marilyn was a community leader and active volunteer. Before serving as president of the Junior League of Little Rock (JLLR), she served on a three-member JLLR team that approached Winthrop Rockefeller to solicit start up funds for a local arts center. He told them they needed to establish an arts center for the entire state of Arkansas, not for just one community and the JLLR did just that with start-up funds provided by Rockefeller himself on a matching basis. She served on the Arts Center Board of Trustees during its formative years and remained an active member throughout her life. She also served on the Board of Trustees of the Elizabeth Mitchell Home, now known as Centers for Youth and Families. She enjoyed her memberships in the Little Rock Aesthetic Club, the Little Rock Garden Club, and the Country Club of Little Rock. She was a life-long member of the First Church of Christ, Scientist.

A visitation will be held at Ruebel Funeral Home in Little Rock from 5:00 until 7:00 p.m. on Wednesday, October 25. A private burial will be at Roselawn Memorial Park.

The family expresses itsí thanks to Shawnda Washington and her loving team for the care they gave to Marilyn during her last years and to her dear friend Earlean Tolbert who has cared for the McHaney family for more than sixty years.

In lieu of flowers, memorials may be made to the Arkansas Arts Center, the Junior League of Little Rock, or Centers for Youth and Families. Arrangements by Ruebel Funeral Home, www.ruebelfuneralhome.com.

Condolence Book
---
"Mrs. McHaney was a wonderful person who was always gracious, kind, and loving. Our prayers are with Jim and Frances as they grieve the loss of their mother."
Tom and Shirley Alstadt | Little Rock, AR
"Condolences to the family. Marilyn was a wonderful person and brought pleasure to our community. My thoughts are with you."
Robert Dudley | Little Rock, Ar.
"While words fail to capture the pain of losing a loved one, we look forward to the time when words will fail to capture the joy of having our heavenly Father return your dear one to you - (John 5:28, 29)"
Uyi | COLUMBIA, MD
Sign Condolence Book
---
Please fill out the form below to enter your name and a short message to the family into the online condolence book. Please type in regular sentence format; do not type in all capital letters; only type your condolence or comments in the Comments field. Your signature will be formatted from the Name,City & State, and E-mail fields. Please remember that you are leaving comments for a public guestbook and not sending personal email to family members. Do not type in email or letter format. Phone numbers and Addresses (other than email) will not be posted.
* denotes required fields.