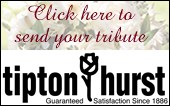 Read our Privacy Policy concerning online obituaries and release of information.
Nona D. Greenfield
---
Nona D. Greenfield died October 7, 2017 in Little Rock. She was born October 6, 1934 in Stuttgart, Arkansas. She was a graduate of State College of Arkansas (now UCA), and worked for Pulaski County Special School District as an Elementary School Teacher for 23 years.

On July 22, 1955, Nona married Roy "Buddy" Greenfield. Nona met her father-in-law, Gene Greenfield, before she met her husband as she was in a minor vehicle collision with Gene Greenfield. Later, she met Roy "Buddy" Greenfield and was shocked when she met his parents realizing his father was the gentleman that she had rear ended. After 45 years of marriage, Buddy preceded Nona in death on September 27, 2000.

Nona resided 35 years in the same home in North Little Rock, AR and 17 years same home in Sherwood, Arkansas. She was a member Lakewood United Methodist Church and was an avid golf fan, and enjoyed reading and working crosswords puzzles (worked them in ink), loved to travel and spend time with family and friends at her lake home on Greers Ferry Lake.

Nona felt she had been fortunate in life; therefore, gave back to many charities and organizations, which include Lakewood United Methodist Church, Salvation Army, American Red Cross, Little Rock Compassion Center, St Jude's Children's Research Hospital, Union Rescue Mission, Arkansas Food Bank, Wounded Warrior Project and many others. Nona was a tiny woman, but a very strong woman with a passionate will for living, one example was when Nona snow skied for the first time at age 60.

Survivors include her children; Stephen Greenfield, Sandra Guthrie and Pamela Thompson (David); grandchildren, Adam Guthrie, Sean Guthrie, Kyle Guthrie, Trevor Thompson and Megan Thompson; great-grandchildren, Avery Thompson and Reece Guthrie; siblings, June Kossover, R. L. Dumond, Mike Dumond and JoAnn Gourley and many nieces and nephews.

A Graveside Service will be held at 11:00 a.m., Friday, October 13, 2017 at Forest Hills Cemetery,10200 Hwy 5, Alexander, Arkansas with Rev. Luke Conway officiating.

In lieu of flowers, memorials may be made to Arthritis Foundation, 10 Corporate Hill Dr #220, Little Rock, AR 72205 or Arkansas Hospice at 14 Parkstone Circle, North Little Rock, Arkansas 72116.

The family wishes to extend the most heartfelt appreciation to each and every staff member at Pleasant Valley Nursing and Rehabilitation Center, 12111 Hinson Rd, Little Rock and Arkansas Hospice for their loving care, kindness and friendship given to Nona.

Condolence Book
---
"I am praying for God's peace and comfort for your family. I didn't get a chance to meet Mrs. Greenfield, but I feel that I've gotten to know her through Pam and Megan. I truly believe Mrs. Greenfield is resting in the bosom of Jesus. May God continue to strengthen and bless you all."
Serita Stewart | Scott, AR
"Pam,
You are in my prayers and thoughts. I know this has been a long and difficult struggle.

If there is anything that I can do for you and your family at this time, please let me know."
Harold Zeller | Jacksonville, AR
"James and I want you to know that we are so sorry for
your loss. You and your family will be in our prayers."
Barbara McElroy | Sherwood
"Pam, I'm so sorry about your loss and will pray for peace and strength for all of you at this difficult time. "
Michelle Mann | Little Rock, AR
"Dear Sandy, Pam & Stephen,
I'm so sorry to hear of your Mom's death. You all are in my thoughts & prayers. I have such fond memories of your Mom, dancing with us in the kitchen & living room when we we kids. Such happy times! I hope memories like that will help you through this painful time.
Love,
Cathy Cartwright
"
Cathy Cartwright Carreras | Little Rock, AR
"Sandy and Pam.... My first memory of your mom, Nona was when you'd just moved in next door to us in Cloverdale around 1964 and she was pregnant (very) with Pam. Course, I didn't know any of that... :). But that's how far back it went. Memories of your parents at the lake in the summers of our youth.

I'd always admired Nona, and hope that peace surrounds all of you in the days to come.

Robt. F. Walker"
Robt. Walker | Little Rock, AR
"Ms. Nona was one of our favorite patrons at the Sanders Library. With her you always got a warm greeting and conversation about life and books. We will miss her!"
Leah Hamner | Sherwood, AR
Sign Condolence Book
---
Please fill out the form below to enter your name and a short message to the family into the online condolence book. Please type in regular sentence format; do not type in all capital letters; only type your condolence or comments in the Comments field. Your signature will be formatted from the Name,City & State, and E-mail fields. Please remember that you are leaving comments for a public guestbook and not sending personal email to family members. Do not type in email or letter format. Phone numbers and Addresses (other than email) will not be posted.
* denotes required fields.