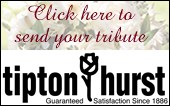 Read our Privacy Policy concerning online obituaries and release of information.
Roger K. Chisholm
---
Roger K. Chisholm died on September 21st in Little Rock. He is survived by his loving wife of 56 years, Jean C. Chisholm. He is also survived by three children, Margaret C. Massey (James) of Nashville, TN, Janet C. Webster (Donovan) and Elizabeth C. Jordan, both of Memphis, TN. He is also survived by his sister, Janet C. Wahl (Ed) of Homewood, IL, and seven grandchildren: Nicholas, James, Andrew, Anna, Elizabeth, Alexandra, and William, as well as several cousins in the U.S. and Scotland.

He graduated from University of Illinois, Iowa State University and the University of Chicago. He served as faculty at University of Kansas, Northwestern University, University of Memphis and University of Arkansas-Little Rock, where he was professor, department chair, and Dean of the College of Business Administration. He also served as an expert witness in numerous cases on behalf of various Native American Tribal Organizations before the Indian Claims Commission in Washington, DC, resulting in many millions of dollars in payments to those organizations.

He was an active member in the Presbyterian Church, serving as both elder and deacon. In retirement, he became a lay pastor in the Presbyterian Church USA and served churches throughout the Presbytery of Arkansas. His ashes will be scattered in the prayer garden of Second Presbyterian Church, and a memorial service will be held there on Tuesday, September 26th at 11:00 am. Memorials may be sent to Second Presbyterian Church, 600 Pleasant Valley Drive, Little Rock, AR 72227, or the charity of your choice.

Condolence Book
---
"Jean and members of the Chisholm family,

My thoughts and prayers are with you at this time. Dr. Chisholm was my microeconomics teacher at UALR back in 2000 and was a major influence in my life at the time. He was a thoughtful teacher that passionately served the University. As I have now worked at UALR for more than 12 years, I loved seeing him at basketball games, sitting in section 110 and cheering on the Trojans. We will truly miss him here on campus and at games. I feel very fortunate to have known such a wonderful man.

With my respect,
Andrea Angel"
Andrea Angel | Little Rock, AR | alangel@ualr.edu
Sign Condolence Book
---
Please fill out the form below to enter your name and a short message to the family into the online condolence book. Please type in regular sentence format; do not type in all capital letters; only type your condolence or comments in the "comments" field – your signature will be formatted from the "Name," "City & State," and "E-mail" fields. Please remember that you are leaving comments for a public guestbook and not sending personal email to family members. Do not type in email or letter format. Phone numbers and Addresses (other than email) will not be posted.
* denotes required fields.