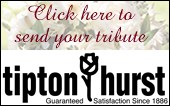 Read our Privacy Policy concerning online obituaries and release of information.
Bequita Bumpers Huggins Gray
---
Bequita Bumpers Huggins Gray, 93, of Little Rock passed away August 28, 2017 peacefully in her sleep surrounded by her family. She was born to the late Lorenzo Glen and Floy (Flanagan) Bumpers on June 23, 1924 in Charleston, Arkansas.

In early childhood, Bequita and her family moved to Paris, Arkansas. In her senior year of high school, she was not only a Homecoming Maid but also the Salutatorian of the class of 1942. Bequita attended State Teachers College in Conway and later the University of Arkansas in Fayetteville.

With the family's theater business, the Bumpers moved to Vian, Oklahoma. There she met Miller Huggins. Bequita and Miller married October 16, 1949. Two children followed: Heather Ann and James Glen. Tragedy struck the Huggins in January of 1970. Miller and the two children perished in a house fire with Bequita surviving. Rebuilding her life, she became involved in her cousin Dale Bumper's campaign bid for Governor in 1970. Following his election, Bequita moved to Little Rock. Charles Henry Gray, her first boyfriend from Paris, and she began life together as they married May 12, 1972. Charles Henry passed away in March of 2003 and Bequita remained in Little Rock until her death.

Throughout Bequita's life in Oklahoma and Arkansas, she was active in multiple church and social organizations. She taught children's vacation Bible school as well as Sunday School. Bequita was a member of many Bible studies and she and Charles Henry were active in First United Methodist Church in Little Rock. Being a gifted alto, Bequita was a dedicated member of the First United Methodist Church Chancel Choir. She also loved and enjoyed her weekly bridge games with close friends at Little Rock Country Club. And, Bequita and Charles Henry loved to dance!

Mrs. Gray is survived by her sister, Bernese Bumpers Carey Stephens; her niece, Jana Carey Merideth (Baughn, Sr); Great-nephew: Baughn Thomas Merideth, Jr (Randi); Great-niece: Caroline Merideth Tipton (Michael) all of Caruthersville, Missouri. Step-daughters: Ann Gray James (Richard) of El Dorado and their children: Andrew James (Sarah) and William James (Katherine) and Gretchen Gray (Tim Dater) of Little Rock and her children: Gray Norton and Elise Riedel (Alan) and the late Mary Britton Norton. Step Great-grandsons Hank Gray and Chad Gray, sons of Charles Henry "Hank" Gray III, who preceded Bequita in death in July of 1996. Bequita also leaves a host of cousins she dearly loved.

The family wishes to thank her special Little Rock friends who continued to visit and provide support with love and devotion. A note of appreciate to the staff of Woodland Heights, First Choice Senior Care and Kindred Hospice of Little Rock. An extended word of thanks to Always First In-Home Care of Caruthersville and Legacy Hospice of Kennett, Missouri. In lieu of flowers, the family request memorials be made to the First United Methodist Church Chancel Choir, (Little Rock).

The funeral will be held Friday, September 1 at 11:00 a.m. at First United Methodist Church of Little Rock. Reverend David Freeman will officiate with Reverend Michael Mattox and Reverend Kathleen McMurray assisting. Interment will follow Friday afternoon at 4:30 in Vian, Oklahoma at the Garden of Memories. H. S. Smith Funeral Home of Caruthersville and Ruebel Funeral Home of Little Rock are in charge the arrangements.

Condolence Book
---
"Our thoughts and prayers during this difficult time go out to the many loved ones of this wonderful lady. "
Denny & Heidi Merideth | Colorado Springs, CO
"My parents, Allie Irene Horne Milhoan and Joe Milhoan, were school friends of Bequita's from Paris, Arkansas. I believe the Paris girls were called Sub Debs, and they continued to get together for lunch up until 2006 I know. My Mother actually went to lunch with them one day and went to the ER that evening and passed away 2 weeks later. I have been so thankful that she was able to be with such good friends at that time. I remember Mother always telling me how beautiful Bequita and Bernece were, and they were always so sweet to my family. It brings a smile to my heart knowing that the Sub Debs are getting together in Heaven and that Bequita is with all her loved ones who passed before her. Please know that you are all in our thoughts and prayers during this difficult time.
Joetta and Dick Duke"
Joetta Milhoan Duke | North Little Rock, AR
"What a breath of fresh air she was. Her gracious gift was putting me at ease when I had the pleasure of waiting on her first at the Country Club of Little Rock, then assisting her when I would see her out and about at Fresh Market and during church functions.
I admired her wit and charm and will miss her beauty inside and out."
David Cato | Little Rock, AR
"Gretchen and Ann,

You and your families are in our thoughts and prayers at this time. Please celebrate her life with your family and friends. She was such fun when I was with her (many years ago). Our deepest condolences."
Linda Norton | Little Rock, AR
"Please accept my condolences on your loss. May your memories comfort your heart; and God help your family during this time of sorrow. Isa.41:13
"
Carla | Phoenix, AZ
Sign Condolence Book
---
Please fill out the form below to enter your name and a short message to the family into the online condolence book. Please type in regular sentence format; do not type in all capital letters; only type your condolence or comments in the Comments field. Your signature will be formatted from the Name,City & State, and E-mail fields. Please remember that you are leaving comments for a public guestbook and not sending personal email to family members. Do not type in email or letter format. Phone numbers and Addresses (other than email) will not be posted.
* denotes required fields.