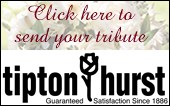 Read our Privacy Policy concerning online obituaries and release of information.
Sybil Abrams Smith
---
Sybil Abrams Smith, life-long resident of Little Rock, died Sunday, August 27, 2017, from complications of a stroke. She was born November 25, 1925, the third child and only daughter of Charles W. and Sybil Nash Abrams. She met and married her "flyboy," Julian Eidson Smith, when he returned to Arkansas after his discharge from the Army Air Corps and passed away on their 68th anniversary. They raised three daughters and were their happiest together on the dance floor.

Sybil was a graduate of Little Rock High School (now Little Rock Central High) and attended Henderson State Teachers College, although her college days were interrupted by World War II. She completed her education while raising her family, earning a BA in History and English at the University of Arkansas at Little Rock and finally, at the University of Central Arkansas where she was awarded a M.Ed. She excelled in academia; each of her degrees was granted with high honors.

When asked, she certainly maintained that raising her three daughters and creating a loving home environment were her life's biggest accomplishments, but her talents were many and her commitment to her beliefs and passions extended to other areas as well. A champion of environmental stewardship, she taught her children and grandchildren to revere and respect God's creation. She loved and cared for animals-especially birds- and found great beauty in gardens. Later in life, she and Smitty spent many summers in Colorado where she appreciated the challenge of mountain hikes and bike rides in the midst of nature's splendor and the satisfaction of creating a wildflower garden that attracted foxes and hummingbirds.

As a member of the "greatest generation," Sybil was an activist with a strong sense of social responsibility. Her commitment to her community took many forms. She was a teacher at Central High School and supporter of public schools, focused on stretching her students to develop reasoning and higher-order thinking skills that would serve them later in their lives. Sybil donated many hours of service as an alderman in Cammack Village and in various local organizations including multiple book clubs, where she was recognized as a gifted reviewer, and the Pulaski County Historical Society, where she was President for several terms. She also served many years on the Goodwill Industries of Arkansas Board of Directors.

She was most dedicated to the organization Common Cause and she devoted countless hours, first as a board member, and ultimately, as Executive Director of the Arkansas chapter. She honed her lobbying skills during visits to the state capitol and to Washington, D.C.

Sybil and Julian valued their world-wide travels second only to time spent with their family. Together they explored 70 countries on 5 continents. Particularly adventurous were trips to the Soviet Union and mainland China under totalitarian regimes. Especially memorable was their trip around the world. As partners, these two were always ready for new experiences and knowledge.

Sybil was a life-long member of First United Methodist Church of Little Rock where she was an active member, especially during her daughters' childhoods, volunteering in church school classes and Vacation Bible schools. She was also a member of the Gilbert Marshall chapter of the Daughters of the American Revolution, finding pleasure in learning of and honoring her ancestors' rich history in our country.

She will best be remembered for her devotion to each family member, her love of travel and reading, the delicious meals she prepared and her dedication to her daughter Debbie. There was no better model for a strong, passionate, outspoken and compassionate woman for her daughters and granddaughters than our Grammy. She inspired us to be better.

Sybil Smith is survived by her husband, Julian, and her three daughters, Julianne Wiedower and husband William; Teresa Cowan and husband David; and Nancy Deborah Smith, all of Little Rock, as well as four grandchildren, Elizabeth Wiedower Jackson (Adam), Jennifer Wiedower, Patrick Cowan, and Sarah Cowan, and one great-grandchild, Julian Russell Jackson. Also surviving is her beloved brother Nash Abrams and his wife Marilyn; sisters-in-law Mary Frances Abrams and Joan Smith, brother-in-law William Smith of Warrenton, Virginia, and numerous nieces and nephews. She was preceded in death by her parents and oldest brother, Charles W. (Mickey) Abrams III.

Arrangements are under the direction of Ruebel Funeral Home, www.ruebelfuneralhome.com. A visitation will be held at Ruebel on Tuesday, September 5th from 5 – 7pm. The family graveside service will be conducted by Rev. David Freeman at Pinecrest Memorial Park on Wednesday, September 6, 2017. In lieu of flowers, memorial contributions may be made to Pulaski County Historical Society, PO Box 251903, LR, 72225; Humane Society of Pulaski County, www.warmhearts.org; or 1st United Methodist Church, 723 Center St, LR, 72201.

Condolence Book
---
"Dear Julian and Family,

June and I want to send our deepest sympathy to you and your family for your loss of Sybil. Please know you are in our thoughts and prayers.

Dr. Bunny"
Dr. and Mrs. H. F. "Bunny" Brown, III | Little Rock, AR
"I was greatly honored to have served as Sybil and Smitty's best man at their wedding 68 years ago. I loved Sybil very much and Smitty has always been a living hero for me. Although we have lived in different parts of the country for most of my life, I have maintained regular contact with them by phone and by occasional visits to their beautiful home in Little Rock. Sybil, I trust that you will see my Terry when you enter God's Kingdom. May you both rest in peace for eternity."
William A. Smith | Warrenton, VA
"Dear Smitty, Julie, Teri and Debbie -

We were so devastated to hear about Sybil's passing. She truly was one of the most incredible women I have ever known. She'll be terribly missed by all who were fortunate enough to have known her.

We want you to know that our thoughts and prayers are with you and your families at this time.

Love to you all -
Tony, Gayle, Trevor and Trent Abrams
"
Tony Abrams & Family | Frisco, TX
"TO THE SMITH FAMILY MY PRAYER,S ARE WITH YOU
AT THIS TIME"
DEBORAH Adkins | LITTLE ROCK, AR
"Our prayers are with all of you at this sad time"
Pat and David King | Fort Smith`, AR
"I'm so sorry for your loss, and I know she was a very special person. My thoughts are with the whole Smith family. "
Brooks Browning | Little Rock, AR
"Terry, David, Sarah, and family,

I am sorry for your loss. I know in speaking with Terry that she was a wonderful lady. Please know that I am praying for all of you in the next days and weeks to come. She was a beautiful lady. "
Monica Marshall | Alexander, AR
"Dear Julie and Family,
Please accept our sincere sympathy for the the death of Sybil. She led by example. Sincerely, Carole Lynn and Bill Sherman"
Carole Lynn Sherman | Little Rock, AR
"I am so saddened to hear of this! She was my FAVORITE teacher at LRCH. I worked my senior year in 1975 as her student assistant, and we became very close. She taught me how to work that dreaded mimeograph machine (both manual and electric, with the purple ink!) Upon graduating, she presented me with a book of poetry written by her mother, who was a distinguished Arkansas and International poet, with a personal inscription that I have always treasured. I wish I had been able to keep in touch with her. Beginning my 37th year of teaching this year, she was a huge influence in my style of teaching. I know she had a huge influence on many, many students through the years. RIP Mrs. Smith."
Gigi Peters Bradshaw | Hope, AR
"Please accept my condolences on your loss. May your memories comfort your heart; and God help your family during this time of sorrow. Isa.41:13
"
Carla | Phoenix, AZ
Sign Condolence Book
---
Please fill out the form below to enter your name and a short message to the family into the online condolence book. Please type in regular sentence format; do not type in all capital letters; only type your condolence or comments in the Comments field. Your signature will be formatted from the Name,City & State, and E-mail fields. Please remember that you are leaving comments for a public guestbook and not sending personal email to family members. Do not type in email or letter format. Phone numbers and Addresses (other than email) will not be posted.
* denotes required fields.