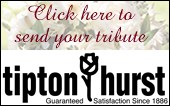 Read our Privacy Policy concerning online obituaries and release of information.
Carolyn Sue Fant
---
Carolyn S. Fant died at her home on August 10th, 2017, after a courageous three year battle with cancer. She was born in Searcy, Arkansas on March 15, 1942 to Melvin R. and Virginia L. Pairett. In 1960, she graduated, with honors, from North Little Rock High School.

In 1966, Carolyn began the course work and training required to become a certified stenographic court reporter. In less than one year, she mastered stenography, passed the certification exam, and began her career as a freelance court reporter in Little Rock.

In 1972, Chief United States District Judge G. Thomas Eisele hired Carolyn as his court reporter, a position she served in, with great distinction, for the next twenty-six years. Judge Eisele was a brilliant trial judge, with a keen legal mind that allowed him to sometimes gust up to 300 words per minute of complex legal theories, liberally sprinkled with latin phrases. While this would have been daunting to most court reporters, Carolyn loved everything about working for Judge Eisele. She was not shy about admonishing fast-talking lawyers to "slow down," but she never made that suggestion a single time to Judge Eisele, who relished the privilege of being the only one in the courtroom allowed to talk as fast as he wanted.

In 1998, when Judge Eisele began considering retirement (something he ultimately decided to postpone for another 13 years), Carolyn became the court reporter for United States District Judge James M. Moody, a position she held until her retirement in 2007. Carolyn greatly admired Judge Moody and loved the nine years she spent working with him. She often commented on what a special privilege it was to have served as the court reporter for two of the greatest trial judges in the history of Arkansas.

Apart from her unsurpassed abilities as a court reporter, Carolyn always made sure that chambers staff members were well fed. Nearly every day, Carolyn baked cookies, made a cake, or picked up goodies and brought them to the courthouse. Over her long career, Carolyn helped save over fifty law clerks from the ravages of discussing weighty legal issues with Judge Eisele or Judge Moody on an empty stomach. She delighted in watching solemn federal judges act like children, as they fought with their law clerks to see who got the last cookie or piece of cake.

Over her thirty-five year career in the federal courthouse, Carolyn brought sunshine into the lives of everyone she worked with, and, in doing so, she became a legend for her kindness, generosity, and capacity for love. All in all, "we will not look upon her like again."

Once her day at the courthouse ended, Carolyn hurried home to resume what she considered her most important job – raising, as a single mom, her daughter, Dr. Jerri S. Fant. Carolyn's steadfast devotion, encouragement, and unconditional love allowed Jerri to excel at everything she did, including becoming a board certified breast surgical oncologist.

After her retirement in 2007, Carolyn became "Nana" to her grandson, Griffen Thomas Fant. She happily cared for him most weekdays from 5:45 a.m. until the evening. She never entertained the thought that her battle with cancer would interfere with her caring for Griffen, something she continued to do until only six weeks ago.

Carolyn is survived by her daughter, Dr. Jerri S. Fant, and grandson, Griffen Thomas Fant, both of Little Rock; sister Mary P. Banks (Tom) of Highlands, NC; mother Virginia L. Pairett, of North Little Rock; goddaughters Erin M. Ray of Little Rock and Kaitlin M. Ray of Los Angeles, CA; nieces Christy L. Banks (Tom) of Nashville, TN and Jenny M. Rogers (Tom) of Kingsport, TN; nephew Jeffrey T. Jinks (Heidi) of Tampa, FL, and numerous great-nieces and nephews. She was preceded in death by her father, Melvin R. Pairett.

A memorial service will be held in the sanctuary at St. James United Methodist Church, 321 Pleasant Valley Drive, on Saturday, August 19, 2017 at 11a.m. A visitation will be held prior to the service in the welcome center at 10a.m. (Entrance 1).

In lieu of flowers, memorials may be made to the Cancer Research Institute at cancerreaserch.org.
Condolence Book
---
"Carolyn was a great woman and became even greater through the admiration that Jerri had for her. She left an impression upon our hearts that we will never forget. Our prayers to the family that you will find strength and peace in the coming days and years. Ken and Joyce"
Ken and Joyce Wolfe | JACKSONVILLE, AR | kwolfe10@comcast.net
"Jerri,
My heart is broken for you - I'm so sorry about the loss of your awesome, incredible, devoted, loving Supermom! I so wish I could be there but am in Costa Rica - so I'm sending a huge hug and my most sincere condolences to you.
Hang in there ... I love you! ❤️
Carrie"
Carrie White | Little Rock, AR | carriejwhite@sbcglobal.net
"Dearest Jerri and Grif, We send all our love to you at this difficult time. I remember your sparkling mother so well, esp at your graduation from Duke. She was a strong and positive force, full of love. We send you love and sympathy - Tolly, Paul, Sammy, Amelia, and Joseph"
Tolly Boatwright | Durham, NC | tboat@duke.edu
"Dr Fant, We are so sorry to hear about your mom, please know that our thoughts and prayers are with you and your son at this most difficult time. Your friends at CartiNlr"
CartiNlr | Nlr, AR | vstrain@carti.com
"Jerri and Griffen (and, of course, all of the Ray family),

It was an honor to work with your mother/grandmother, as short as the time we had together. Carolyn taught me more about the practical aspects of practicing law than anyone ever has. Those federal judges knew what they were doing when they hired her. As someone once said, "she was a keeper" and a joy to be around. Thanks for sharing her with us; we'll miss her infectious enthusiasm for life.

You are in our prayers.

-AJ and Cynthia"
AJ and Cynthia Kelly | Little Rock, AR |
"Please accept my condolences. In the brief time that I knew Carolyn while I was at ISI, she made a great impression on me. She was so personable and polite and I know she never gave up her fight against this horrible disease. Rest in peace Carolyn! "
Tony Holland | Jonesboro, AR | tony_holland45@yahoo.com
"Rest in peace sweet Carolyn! Condolences to your family! Class of '60 will miss you!"
Beverly Utley Harrison | Bryant, AR | rebelangel1942@yahoo.com
"My thoughts and prayers are with the family. She was kind and funny. I enjoyed visiting with her when she would come out to Mount Vernon. She will be missed."
Katrina Hawkins | Conway, AR | katrinamahwkins@gmail.com
"My heartfelt condolences to Doctor Fant, Griffen, and the Ray family. Carolyn was an honorable Lady, she was caring, companionate, loving, and affectionate; a part of me died the day she left us. I will cherish and treasure her memories, her advice, her kind smile and caring eyes as long as I live. She may Rest In Peace. "
Sudie Tehrani | Los Angeles, CA | Sudie810@yahoo.com
Sign Condolence Book
---
Please fill out the form below to enter your name and a short message to the family into the online condolence book. Please type in regular sentence format; do not type in all capital letters; only type your condolence or comments in the "comments" field – your signature will be formatted from the "Name," "City & State," and "E-mail" fields. Please remember that you are leaving comments for a public guestbook and not sending personal email to family members. Do not type in email or letter format. Phone numbers and Addresses (other than email) will not be posted.
* denotes required fields.