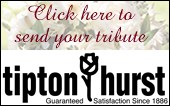 Read our Privacy Policy concerning online obituaries and release of information.
Georgia Ann Sells
---
Georgia Ann McCoy Sells, 80, died August 2, 2017, at Parkway Village Health Center in Little Rock, with family by her side. She was the daughter of Isaac (Ike) McCoy and Wanda Willhoite, born in 1936 in Pauls Valley, OK. At the age of ten when her father returned from WWII, her family moved to the San Francisco Bay area in Richmond, CA, where she lived for the next ten years making lifelong friends she enjoyed visiting and traveling with the rest of her days.

She met and married her love Robert (Bob) Sells following a six-month whirlwind courtship in 1957 in Port Arthur, TX. They enjoyed a lifelong covenant of love, celebrating 60 years of marriage in June. They moved to Little Rock in 1961 and would make Arkansas their forever home, where they raised their two children, Stacy and Mike.

As a young mother, Georgia threw her energies into every aspect of Stacy and Mike's lives. From Classroom Mom and Scout Leader to PTA President and chief baseball enthusiast, she was present and involved with every part of her children's lives. She was also very active with the Democratic Party of Arkansas, twice serving as a delegate to the state convention.
As her children grew older, she returned to her previous profession as an executive secretary, supporting high-level executives with the United Methodist Conference, the Arkansas State Senate and the Arkansas Department of Education.

In 1976, she transferred her passion for working hard and doing things the right way to the real estate profession where her personable nature and desire to help others resulted in immediate and long-lasting success. She began her real estate career at McKay and Company and retired from the profession while with the Janet Jones Company. Her designations, affiliations and awards included: Life Member Million Dollar Club, 20 years as her company's top producer, 19-year recipient of the Sales and Marketing Excellence Award (SMEA), Executive Broker, Certified Residential Realtor (CRS/Top 5% in the country) and was voted "Best Realtor" by Arkansas Times readers in 1996.

Georgia had an unwavering faith in God. A lifelong Methodist, Georgia joined Pulaski Heights United Methodist Church when she and Bob moved to Little Rock. She was very involved with her church and assisted with countless special events and fundraisers. A devoted member of the Dietz Dialogue class, Georgia also served on the Board of Stewards, Staff Parish Relations Committee, as a United Methodist Youth Counselor, Sunday School Teacher with the young children's program, Christ Care Leader, Energizer Choir, a volunteer with the United Methodist Committee on Relief, and selected as a Lay Leader with the United Methodist Conference. Georgia was an instrumental force and spent a year providing leadership to establish the Children's Learning Center – providing a high-quality preschool and after-school program for children.

But her favorite roles in life were as a devoted wife, mother, sister, and friend. It was her role as "Nanny" to she and Bob's four granddaughters that brought special love and joy to her life. She spent years providing their granddaughters with unyielding love and support, celebrating every achievement and performance, planning summer and spring break trips, hosting friends for pool parties and legendary Easter egg hunts, driving carpools in the "Nan Van" and so much more. As her granddaughters describe it, she was the backbone of a long lineage of strong Sells women.

Georgia was an excellent cook (winning a nation chicken cooking contest in the 1960's) and enjoyed preparing meals for family and friends. She loved hosting festive holidays, family get-togethers and dinner parties – any chance to spend time with those she loved. It was her family and friends that brought her the most joy in life.

Georgia is pre-deceased by her parents and her beloved husband Bob. She is survived by her children, Stacy (Tim Gauger) and Mike (Bari); her four granddaughters: Emily Sweeney (David), Allyson Pittman Gattin (Ryan), Olivia Abernathy (Jon), and Anna-Lee Pittman; great-grandchildren, Avery and Annie Abernathy and Owen Sweeney; her sisters Alice McCoy and Kay Flynn; her great-aunt, Ruth McCoy Crews, a special cousin, Paula Crews Callaway (Jim); a host of nieces and nephews and many special family and friends.

The family would like to thank the special caretakers from Parkway Village and Baptist Health Hospice who took care of both Bob and Georgia in their final year.
Friends and family are invited to a celebration of life service Monday, August 7 at 2:00 pm, at Pulaski Heights United Methodist Church with a reception to follow. Arrangements are under the direction of Ruebel Funeral Home.

Memorial contributions can be made to the St. Luke Learning Center for Children, c/o PHUMC, 4823 Woodlawn Drive, Little Rock, AR 72205; or to the Robert K. Sells Scholarship in Journalism Fund, c/o Missouri School of Journalism, 103 Neff Hall, Columbia, MO 65211.

Condolence Book
---
"We are so sad to hear of Georgia's passing. We know who will be standing by the gate with St. Pete to let her in. Please know we are thinking of you as you pass another parent into the hands of God. All the Tanners; George, Sue, Gary, Denise, Scott and Connie."
George and Sue Tanner | HOT SPRINGS VILLAGE, AR | su.tan@suddenlink.net
"So sorry to hear of Georgia's passing. I enjoyed she and Bob. I have some wonderful memories of the trips we took together and the meals we shared. I know you will all miss her greatly. "
Kim Patterson Mitchell | Conway, AR |
"We are so very sorry about your loss. She was a delightful lady!"
Michelle and Mark Mann | Little Rock, AR |
"You are in my thoughts and prayers "
Bettye Carter Johnson | Pine Bluff | bcj41@cablelynx.com
"She was a wonderful person. Your family is my prayers. "
Darlene Hutson | Malvern, AR |
"Stacy you and your family are in our thought and prayers. Your mother was a shining light for us to follow. What a great and purposeful life she had. Love you "
Debbie Willhite | Evergreen , CO | GoFightWin1@gmail.com
"So sorry to hear of your loss. We will be remembering you."
Debbie Brown Woosley | Little Rock, AR | Debraw@esclabs.com
"Stacy and Mike, I am so sorry to hear of your of your great loss. My thoughts and prayers are with you both."
Rusty Graham | Memphis, TN | rusty_graham@msn.com
"Stacy, I've been thinking about you and your sweet girls. I didn't know your parents, but they obviously produced a legacy of children, grandchildren, and service to be so proud of. Peace to you all in this heartbreaking time. <3
"
Ginny Blankenship | Little Rock, AR | vhblankenship@gmail.com
"Please accept my condolences on your loss. May your memories comfort your heart; and God help your family during this time of sorrow. Isa.41:13
"
Carla | Phoenix, AZ |
Sign Condolence Book
---
Please fill out the form below to enter your name and a short message to the family into the online condolence book. Please type in regular sentence format; do not type in all capital letters; only type your condolence or comments in the "comments" field – your signature will be formatted from the "Name," "City & State," and "E-mail" fields. Please remember that you are leaving comments for a public guestbook and not sending personal email to family members. Do not type in email or letter format. Phone numbers and Addresses (other than email) will not be posted.
* denotes required fields.