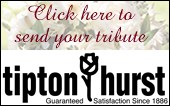 Read our Privacy Policy concerning online obituaries and release of information.
Eleanor Connelly
---
Eleanor Bogart Connelly, age 86, of Little rock, went to be with her Lord and Savior on April 3, 2017 after a brief illness. She was preceded in death by her parents and her brother, Henry Bogart. She is survived by her sister-in-law, Bette Bogart, two nieces, Ramona DeMilt and Deena Reynolds (Paul), three Great Nephews, Dalton Arnold, Hunter Goodwin, Sr., Zachary Arnold and Great- Great Nephew Hunter Goodwin, Jr.

Eleanor graduated from the third class of the new Graduate School of Social Work at UALR in 1973 with a MSW. She worked for the Department of Human Services both before and after graduate school in a number of positions. After taking early retirement, she was able to enjoy 30 years of traveling, serving as a docent at the Little Rock Zoo, and enjoying pottery at the Arkansas Arts Center.

Eleanor had a great zest for life, whether traveling to far away places such as the Galapagos Islands, Russia, China and Europe; or camping on the Buffalo River or one the Nationals Parks. She particularly loved the Southwest and even worked at the Grand Canyon gift shop one summer. She made friends wherever she went including all the Elder Hostel trips she took over the years.

Eleanor had a keen eye for good art, be it the masters or local artists, and was a fun and knowledgeable person to tour exhibits with at Dallas, Santa Fe or Crystal Bridges.

You were lucky if you got to be part of Eleanor's life whether as family or friend or colleague, for then you got to experience firsthand her caring and kindness, her wisdom and loyalty and her unique embrace of life.

A Visitation will be held on Tuesday, April 11, 2017 from 1:00 p.m. until the time of the Memorial Service at 2:00 p.m., both at Ruebel Funeral Home Chapel.
Condolence Book
---
"I work at the zoo and always looked forward to seeing Eleanor there. She was always so enthusiastic and fun to be around. "
Ann Rademacher | Little rock, AR
"Eleanor was a very dedicated Zoo Docent who began volunteering at the Little Rock Zoo in 1996. I am very glad that I got to know and work with her. She will be missed. "
Mark Shaw | North Little Rock, AR
"MS. Eleanor was a wonderful Docent at the Little Rock Zoo. She was so sweet and pleasant to be around, always lending a helpful hand, where ever she was needed. She was so very valuable to our organization. We will truly miss her. "
Susan A. Harris | Bauxite, AR
"Eleanor brightened my day on many occasions. A contagious laugh and a caring person, always a joy to be around. I'm happy to have been within her circle of friends and to have shared stories, good food and drink with her over the last 40 years, she'll be missed.

- jc"
John (Thomas!) Cooke | North Little Rock, AR
Sign Condolence Book
---
Please fill out the form below to enter your name and a short message to the family into the online condolence book. Please type in regular sentence format; do not type in all capital letters; only type your condolence or comments in the Comments field. Your signature will be formatted from the Name,City & State, and E-mail fields. Please remember that you are leaving comments for a public guestbook and not sending personal email to family members. Do not type in email or letter format. Phone numbers and Addresses (other than email) will not be posted.
* denotes required fields.