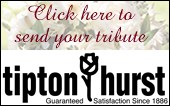 Read our Privacy Policy concerning online obituaries and release of information.
Lucile L. Janes
---
Lucile L. Janes, age 96 of Boerne, TX, went to be with the Lord on March 31, 2017. Born in Columbia, MS on October 23, 1920, she was the daughter of Lemuel and Edwina Lewis.

After four years of college, Lucile became a Wave Lt. Jg. in the United States Navy. She served her country during World War II, from 1942 through 1945. She met and married Robert F. Janes. They had three sons, Randall, Rick, and David. She was a loving and devoted mother. A prim and proper Southern Belle who devoted herself to her sonsí upbringing, and activities. She enjoyed her retirement time with her husband Bob traveling, boating and visiting relatives. Lucile was an active member of the First United Methodist Church of Boerne. She will truly be missed by all who loved her.

Lucile is predeceased by her parents and husband. She is survived by her three sons: Randall and wife Beth, of Ft. Smith Ar. Rick and wife Gwen, of Bandera, TX. David and wife Lynda of Gays Mills, WI. Three granddaughters: Michelle, Christy, and Casey; Three great-grandchildren: Chase, Tristen, and Savannah.

There will be a graveside service at Forest Hills Cemetery in Little Rock, AR on Monday, April 10, 2017 at 1 p.m.
Sign Condolence Book
---
Please fill out the form below to enter your name and a short message to the family into the online condolence book. Please type in regular sentence format; do not type in all capital letters; only type your condolence or comments in the Comments field. Your signature will be formatted from the Name,City & State, and E-mail fields. Please remember that you are leaving comments for a public guestbook and not sending personal email to family members. Do not type in email or letter format. Phone numbers and Addresses (other than email) will not be posted.
* denotes required fields.