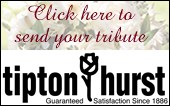 Read our Privacy Policy concerning online obituaries and release of information.
Mary Sue "Susie" Rogers
---
Mary Sue "Susie" Rogers, of Little Rock, died Wednesday, February 22, 2017. She was born in Little Rock, Arkansas March 19, 1923, the daughter of the late Delphine and Frank Erhart, both the descendants of Arkansas pioneer families.

Susie attended Mount St. Mary elementary school, East Side Junior High School and Little Rock Senior High School before graduating from Mount St. Mary High School. She then attended Fontbonne University in St. Louis, Missouri followed by the University of Arkansas at Fayetteville, where she was a member of Kappa Kappa Gamma sorority. In 1943, while a student at the University, Susie met and fell in love with United States Army Officer John Thomas Rogers. John and Susie married on December 27, 1943 at Cathedral of St. Andrew in Little Rock. They formed a precious partnership of deeply loving devotion, mutual respect, admiration, and faith in God. Above all else, Susie cherished and adored John and their family.

Susie loved her life in Little Rock, and she took pride in all that the city had to offer. She spent her youth in the beautiful, historic Hillcrest home that her father designed. Susie enjoyed her years as a newlywed and young mother in another of her father's designed and built homes in the Heights neighborhood. She passed busy years as a loving nurturer, joyfully seeing her children as well as grandchildren grow from school age, onto high school and college followed by their respective graduations, careers and marriages. Her pastimes were plentiful and varied. Susie played bridge with close friends at the Country Club of Little Rock; and as an accomplished seamstress, she loved the opportunity to create beautiful clothing for her children and grandchildren through pattern making, sewing, knitting and smocking. She appreciated music, and she played the violin, piano, and organ. Susie was a member of the Blue Ridge Garden Club, St. Vincent Infirmary Auxiliary, and as a life-long Catholic, she attended both Our Lady of the Holy Souls Catholic Church and Cathedral of St. Andrew in Little Rock.

Susie was predeceased by her parents, Delphine and Frank Erhart, as well as her sisters Eleanor Jane Erhart and Edna Margaret Erhart. She was also preceded in death by her husband John Thomas Rogers, who died in 1980.

She is survived by four children, six grandchildren and four great-grandchildren. Her children are Frances Rogers Buchanan (Sam), John Thomas Rogers (Peggy), Margaret Ellen Eubanks (Ralph) and Gregory Martin Rogers (Kristi Schleder). Her grandchildren are Susan Buchanan Jeter (Matt), Cynthia Rogers Langhorst (Matt), Katie Buchanan Bushmiaer (Bob), James Rogers Eubanks, Neil Galen Rogers and Erin Elizabeth Rogers. Her great-grandchildren are Hudgens Buchanan Jeter, Kathryn Joye Jeter, Olivia Grace Langhorst and Luke Thomas Langhorst.

The family extends an invitation to attend a Rosary Service at Ruebel Funeral home at 5:30 p.m. Friday, February 24th with a family visitation at 6:00 p.m. immediately following. A Mass of Christian Burial will be held Saturday, February 25th at 10:00 a.m. at Cathedral of St. Andrew with a graveside service at Calvary Cemetery afterwards.

In lieu of flowers, memorials may be made to Our Lady of the Holy Souls Catholic Church, 1003 N. Tyler Street, Little Rock, Arkansas, 72205, Arkansas Children's Hospital Foundation, P.O. Box 2222, Little Rock, Arkansas 72203-9984, or the charity of your choice.




Condolence Book
---
"I want to extend my deepest sympathies to the family during this time. What a lovely tribute to a life well lived. "
Chris Ponder | McKinney, TX
"I know you all will miss this sweet family member and I feel certain that you will be sharing memories of her for many years to come. I send you my deepest sympathy, love and prayers."
Phyllis Norris | Little Rock , AR
"Mimi will truly be missed. She had such a caring heart and beautiful spirit. To Mrs. Buchanan and the rest of the family I send my condolences and love during your time of grieving.

Love Sheronda "
Sheronda Nelson Mays | Little Rock, AR
"What a wonderful life "Mimi" had! Hugs and prayers to family and friends she left behind. I know she will be greatly missed by you all! "
Paige Brauer | Dallas, TX
"Susie was the best mother-in-law a man could ever hope for. She and John treated me like their own son from the moment I married into the Rogers family and I will always be grateful for that. I will miss her smiling face and the special interest she took in whatever our family was doing. I will miss our frequent discussions of the fortunes of Razorback sports. Most of all I will miss her when holiday family gatherings come and go without her. She loved having the family all together, and we loved having her there with us. Rest in peace, Susie. "
Ralph Eubanks | Little Rock, AR
"Frances, we are so sorry to hear of the loss of your mother. She was a wonderful person, always gracious and welcoming. Nothing flustered her, even a houseful of children running all around! We know you will miss her.

You and all of your family are in our thoughts and prayers.
God bless.....
Mary and Bud"
Mary and Bud Storey | Fayetteville, AR
"I met Mrs. Rogers when I pledged Kappa at LRU(UALR). She was one of many Alums who helped us and meant so much to us. Whenever I saw her after college she was always so friendly and welcoming. To me she epitomized the ideals of a true southern woman and of Kappa Kappa Gamma. I know she will be greatly missed but fondly remembered."
Annette Williams | Little Rock, AR
"So sorry for your loss Susan. "
Shannon and Frank Mckinney | Little Rock, AR
"So sorry to hear of your Mother's passing. She, and, you all, are such a part of my growing up on Grandview Road. Have many wonderful memories of playing at your house, as well as the Erhardt home. Mrs. Rogers was always smiling, cheerful, and welcoming. Prayers for you all---
Gingie Robinson Glover"
Virginia Robinson | Rockville, MD
Sign Condolence Book
---
Please fill out the form below to enter your name and a short message to the family into the online condolence book. Please type in regular sentence format; do not type in all capital letters; only type your condolence or comments in the Comments field. Your signature will be formatted from the Name,City & State, and E-mail fields. Please remember that you are leaving comments for a public guestbook and not sending personal email to family members. Do not type in email or letter format. Phone numbers and Addresses (other than email) will not be posted.
* denotes required fields.