Richard Ellery "Dick" Woodmansee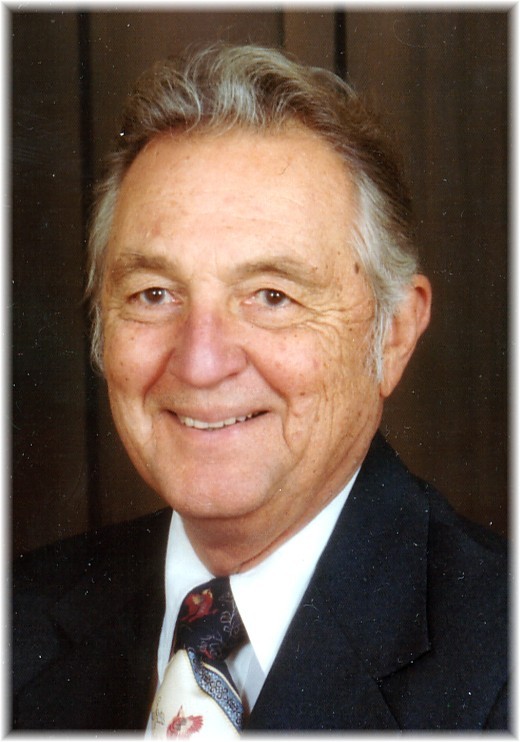 Obituary Notice
Richard Ellery "Dick" Woodmansee age 93, of Little Rock, died Thursday, February 17, 2005. He was born in Kansas City, Missouri to the late Joseph Emmett and Blanche Lockridge Woodmansee. After graduation from the University of Kansas, he began his business career working for the Richards and Conover Wholesale Hardware Company in Oklahoma City. In 1947 he moved his family to Little Rock to join the Frank Lyon Company where he became Vice President of the wholesale furniture division. Later he worked for Rye Wholesale in North Little Rock until his retirement in 1983. Dick liked people and enjoyed helping them select their household furnishings. He was a forceful spokesperson for the wholesale industry. In 1957-58 he served as President of the National Wholesale Furniture association having served as Vice-President for the four prior years. Dick and wife Virginia were charter members of Westover Hills Presbyterian Church where he served as Deacon and Elder. He also served on several community organizations such as Downtown Rotary Club '99, serving as President from 1980-81.
Dick is survived by his children; Dr. Susan Baker of Little Rock, and Reverend R. Scott Woodmansee and wife Priscilla of Davidson, North Carolina. He is also survived by six grandchildren; Sunny Williams and husband Larry and daughter Roseanne of North Little Rock, Sandy Smith and husband Chuck and children Clayton and Addie of Little Rock, Ashley Breaux and her children Joey and Ginger of Bauxite, Arkansas, Erin Adelman and husband Scott and daughter Chloe of Fairfield, Connecticut, John Woodmansee and wife Julie and children Michaela and Arlo of Durham, North Carolina, and David Woodmansee and wife Cherie and their daughter Lila of Durham, North Carolina. Dick is preceded in death by his wife Virginia who died in 1994. Since then he has lived in his home and later with his daughter, Susan, with the help of faithful caregivers.
His family would like to express their gratitude to those who cared for him, especially Kay Wadley who has been with him for 8 years. He will be missed by all who were nurtured by his loving and supportive presence in their lives.
There will be a visitation Sunday from 3 to 5pm at the Ruebel Funeral Home. Monday there will be a burial at 9:30am at Forest Hills Cemetery followed by a memorial service at 11am at Westover Hills Presbyterian church officiated by Reverends James and Debbie Freeman. Services are under the direction of Ruebel Funeral Home, www.ruebelfuneralhome.com. The family suggests that in lieu of flowers memorials be sent to Westover Hills Presbyterian Church, the church of your choice or a service organization of your choosing.
---
Register Book
Our deepest sympathy goes to Susan and to all of the family members. Dick was a fine person and a wonderful Rotarian.
Jim and Eva Pappas
Little Rock, Arkansas
Our deepest sympathy to you the family, Sandra, Scott, and all. Call on us for any way that we can assist you at this time of sorrow for you all.
Glenn West
Little Rock, Arkansas
Email: rlsgew@aol.com
Linda Pinkston
Little Rock, Arkansas
Our thoughts and prayers go out to each of you. Dick and Virginia were wonderful neighbors on Lenon Drive for many years.
The Wm L. Pendergrass Family
Mildred Pendergrass
Little Rock, Arkansas
Email: pallen3333@sbcglobal.net
My deepest sympathies to Susan and Scott. I have nothing but fond memories of our neighborhood on Lenon Drive.
Buck Donham
Hilo, Hawaii
Email: buckhilo@gte.net
---