Sandra Lee Walker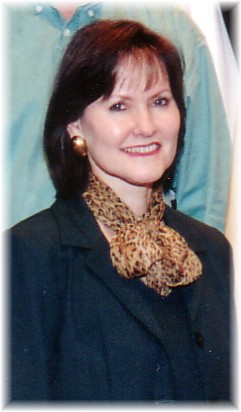 Obituary Notice
Sandra Lee Walker, 57 of Little Rock passed away on July 29, 2005. She was born January 5, 1948, in Little Rock, a daughter of Eddie and Nora Walker.
She was recently retired from American Airlines after 30 years of service. She was a faithful member of Immanuel Baptist Church as well as the church's coordinator of volunteers.
She was preceded in death by her father, Eddie and one sister, Frances Louise Walker.
Survivors include her mother, Nora Walker of Little Rock; sisters, Yvonne Adams and husband Noel of Perryville, and Shirley Walker of North Little Rock; brothers, Bill Walker and wife Mary Lou of Cabot, Jim Walker and wife Paulette, Ed Walker and wife Connie, Russell Walker and wife Marlene, and Kenny Walker, all Little Rock; a host of nieces and nephews, many other relatives, and countless friends.
Visitation will be 2:00 to 4:00 p.m. Sunday, July 31, 2005 at Ruebel Funeral Home. Funeral Services will be held at 11:00 a.m. on Monday, August 1, 2005 at Immanuel Baptist Church officiated by Dr. Rex M. Horne, Jr. Graveside Services will follow at 3:00 p.m. at Mt. Zion Cemetery in Jerusalem, Arkansas.
Pallbearers are Jay Boody, Jeff Irving, Matt Hawkins, Jeff Moran, Gary Lovell, and Mark Henry.
Memorials may be made to the Gideons International, or to Immanuel Baptist Church.
Arrangements are by Ruebel Funeral Home of Little Rock, www.ruebelfuneralhome.com.
---
Register Book
I worked as a ticket agent for American Airlines for 17 years and came to know Sandy through her commuting out of Little Rock. I checked her in for many flights. I felt that she had become a friend and a part of our local AA family. She was a very special person and touched the lives of those who came in contact with her. My thoughts and prayers are with her family.
Carol Mosley-Flowers
Little Rock, Arkansas
Jim and Paulette, We are so sorry for your loss. We will be thinking of you.
Jack & Linda Gardner
Glenwood, Arkansas
Email: jackgardner@alltel.net
I will miss seeing you running in and out of town.
Connie Smith
Little Rock, Arkansas
---