Robert Musick Squire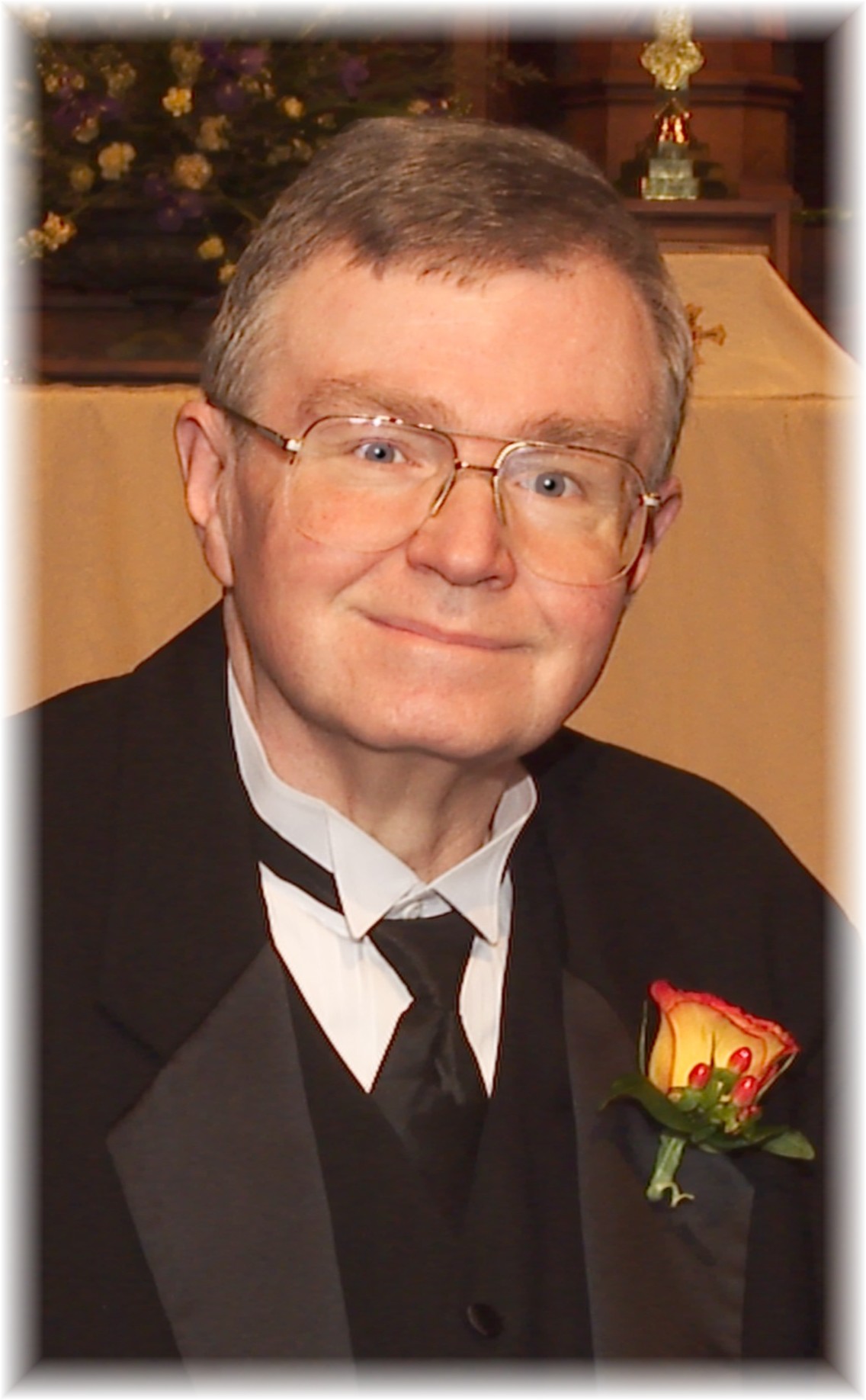 Obituary Notice
Robert Musick Squire, 56, of Little Rock, died Friday, February 25, 2005 at St. Vincent's Arkansas Hospice. He was born in Fort Smith on November 24, 1948 to the late Arthur Squire, Sr. and Nancy Ann Ponder Squire.
Robert graduated from Northside High School in Fort Smith, and in Junior High School, he was the National Champion of the 1964 Science Fair for his hovercraft design. He attended Westark Community College for two years, and earned his Bachelor of Science Degree from the University of Arkansas at Fayetteville. He was active in both the U of A Choir and in the Westark College Choir.
While in High School, he met Sharon Griffin - he was in the marching band, she was in the choir. The two later dated in High School, Junior College, and then during their final two years of College. They married in 1974, and have continued dating for over 30 years.
Robert retired from SBC after 30 years of service as a manager. His duties included the Arkansas Intralata Toll Pool and installation and repair. He was a member of the International Lions Club, the Greater Enid, Oklahoma Chamber of Commerce, the River City Jaycees, and Trinity Episcopal Cathedral. He was on the board of Arkansas Children's Dreams, and was the past President of the Briggs Evening Lions Club in Enid, OK. He was a Boy Scout in Troop 10 in Quincy, IL, and Troop 23 in Fort Smith - receiving the Order of the Arrow and later becoming an Eagle Scout. Later, he became a Cub Scout Master while attending the U of A in Fayetteville.
Survivors include his wife of over 30 years, Sharon Griffin Squire; daughter, Melissa Ann Squire; son, Robert Justin Squire and wife Holly Marie; brother, Dr. Arthur Edwin Squire, Jr. and wife Nan, all of Little Rock; and three nieces, Laura Trott of Memphis, TN, Sarah Squire of Baton Rouge, LA, and Anna Squire of Conway.
Visitation will be from 5:00 to 7:00 p.m. on Sunday at Ruebel Funeral Home. Funeral services will be held at 2:00 p.m. on Monday, February 28, 2005 at Trinity Episcopal Cathedral officiated by the Very Reverend Henry Hudson. Burial will follow in Mount Holly Cemetery.
Pallbearers are Andrew Trott, Bill Holder, David King, John E. Allman, Frank Hamlin, John Tisdale, and Harold Smith.
Memorials may be made to Heifer Project International, P.O. Box 8058, Little Rock, AR 72203.
---
Register Book
Dear Sharon, Please accept my condolences for the death of your husband, Robert. He was a good man and will be missed. I remember the first time I had a problem with the buried telephone cable at our home and I mentioned it to Robert at Lion's Club Meeting. End result, no more problem. He was a good business man and, along with yourself, eager to help the Enid community. If there is anything my family can do for you, please do not hesitate to contact us. Sincerely,
Bill Stittsworth
Friend, Fellow Lion (Brigg's Evening Lion's Club)
Enid, Oklahoma
Email: stittsworth7@cox.com
My friend Sharon, Dan and I (Barb) are with you today. I know it has been a long time. Both of us are praying for you and the kids. I told Chris about his godfather yesterday, he is living in Barling, Arkansas. Dan and I are here for you and please let us know if you need anything. I remember all the good times we shared in Fort Smith, having dinners at your house and drinking mint tea. Your friend,
Barbara and Dan Reynolds
Rio Rico, Arizona
Email: rbarb49@aol.com
---