Elza N. Roberts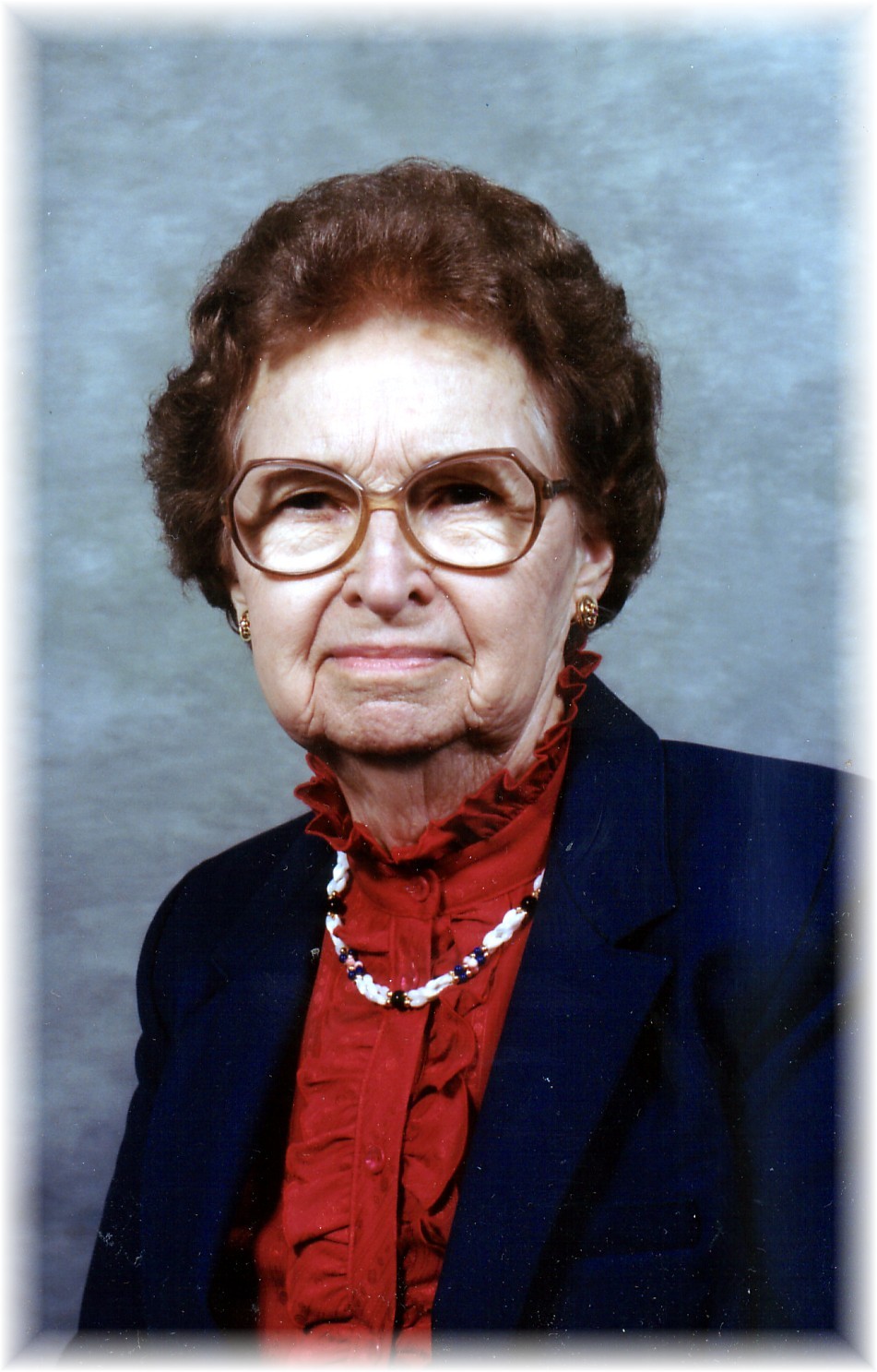 Obituary Notice
Elza N. Roberts, 100, of Little Rock died Saturday, February 26, 2005. She was born January 29, 1905, in Paron, Ark., to the late Davidson and Maggie Childress Johnson. She was also preceded in death by her husband, Wayland Roberts, Sr. and son, Wayland Roberts, Jr.
Mrs. Roberts was a homemaker and a faithful member of Baptist Tabernacle, which is now Parkway Place Baptist Church for 80 years. She was a woman of prayer. She loved the Lord, her family, her church, and she leaves a great legacy. Her home was very much a part of her ministry, especially her cooking.
She is survived by her daughter, Frances Higgins, six grandchildren, Diana Higgins Hughes, Wayne Higgins, Anita Higgins, Tonya Higgins Gibbs, Wayland Roberts III, Larry Roberts and their spouses, nine great grandchildren, three great-great grandchildren, and her 103 year old sister, Luddie Waters.
Visitation will be from 5 to 7 p.m. Monday at Ruebel Funeral Home. Funeral service will be 11 a.m. Tuesday, March 1, in the Chapel of Ruebel Funeral Home with Rev. James Wilson officiating. Burial will follow in Fowler Cemetery near Paron.
www.ruebelfuneralhome.com
---
Register Book
Frances and Family, We were saddened to read in the Gazette about the death of your dear Mother. Your Mother and my Mother were good friends at Baptist Tabernacle. I remember her as such a sweet lady. I know that you will have many precious memories of her. How blessed you were to have her with you for so many years.
We will keep you in our thoughts and prayers during these days of adjusting to her loss. Our Mothers hold a special place in our hearts. I still think of my Mother and the good times we had together, even though it has been over 26 years since she died.
Wayne and Melvadeen (Talbert) Friday
Blytheville, Arkansas
Email: wmf@arkansas.net
Frances & family: My thoughts and prayers are with each of you in this time of sorrow.
Carolyn Green
Little Rock, Arkansas
Email: carolyn@thegreensgarden.com
---