Charles Richesin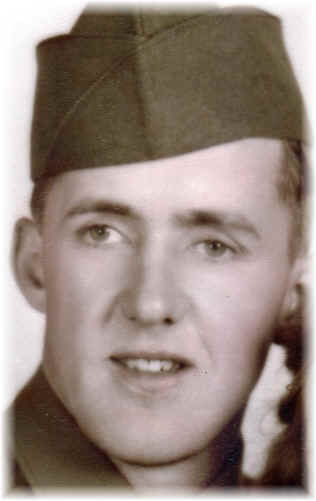 Obituary Notice
Charles Richesin was born in Omaha, AR on January 1, 1928. He was the son of John Ross Richesin and Virginia Crumpler Richesin, and surviving spouse of Carolyn Hathaway Richesin. Charlie was raised by Georgia Huffman Richesin after the death of his mother in 1932. He was a devoted father, grandfather, and great-grandfather. He passed away March 15, 2005, at Baptist Hospital in Little Rock.
Charlie worked for the Internal Revenue Service for 30 years. He was a graduate of the University of Arkansas and the first member of his family to graduate from college. He was a lifelong Razorback fan.
Charlie served in the Arkansas National Guard and spent 12 months on active duty in Korea during the Korean Conflict.
He was married to Carolyn Hathaway for 54 years and is survived by 3 children, Christine Richesin Thomas, Chuck Richesin and John Richesin. He had 6 grandchildren, Josh Thomas of Potomac Falls, VA; David Thomas of Centreville, VA; Jim Thomas of Tampa, FL; Eleanor Thomas of Tallahassee, FL; Somer E. Richesin of Jackson, MS; and C. Ross Richesin of Little Rock. He is survived by 2 great-grandchildren, Zachary and Payton Thomas. He is also survived by his only living brother Utah (Toad) Huffman.
Charlie was an avid fisherman all of his life. He loved fishing on Bear Creek, Crooked Creek and the White River while he was growing up. Later he spent many hours fishing on Lake Maumelle. For the last 20 years, he became known as a superb yellow tail fisherman in the Florida Keys.
He was nicknamed "Big C" by all the Keys boat captains. Upon learning of his death, the boat captains will perform a small maritime service for one of the "oldtimer" Keys fishermen.
A private service will be held on Friday followed by a reception at his long time residence.
In lieu of flowers, donations may be made to CARTI in memory of Charlie and Carolyn Richesin.
---
Register Book
My thoughts and prayers are with you and your family.
Frances Piere
Redfield, Arkansas
Jonnie M. Nix
Special Agent In Charge, CID, IRS
Dunedin, Florida
Email: jmnixo@aol.com
Please let me know how to send a donation to CARTI. Charles is my first cousin and while we have not kept in touch through the years, we have been fond of each other and always enjoyed a visit. I will miss seeing him on my next trip to Little Rock. My sympathies go to all his children and grandchildren.
Bailey Crumpler
San Clemente, California
Email: baileycrumpler@cox.net
We are very saddened to learn of the passing of our cousin, Charles. He was always a happy, enjoyable person to be around. We wish to extend our sympathy to all the family.
Jeannie Crumpler Smith and Sandy Crumpler Villines daughters of "Uncle Gus" Crumpler
Harrison, Arkansas
Email: ajcs46@cox-internet.com
I knew Charlie from his days at the IRS where he was well-liked and well-respected. I'm sure I join many friends who mourn his passing and send his family the deepest sympathy.
Loretta W. Whitney
Hot Springs, Arkansas
Email: lwwhit@aol.com
Chrisy, John, Chuck and families you are in my thoughts and prayers. I loved your father, grandfather, great grandfather although I had not talked to him for several years. He and your mother, grandmother and great grandmother were two very special friends when I lived in Little Rock from 1973 to 1980. I will always cherish their memory. The last time I saw them they came to Memphis to meet two grandchildren from Florida at the airport. Family was their first, second, third and last love. One of my favorite stories I still share about Charlie are the fake spankings he gave young John and Chuck in the up stairs bedroom because he could not put a belt to his boys.
John "Ollie" Oliver
IRS Appeals Officer
Memphis, Tennessee
Email: John.H.Oliver@irs.gov
Teri Fettes
Little Rock, Arkansas
---