Kay Lynn Pearce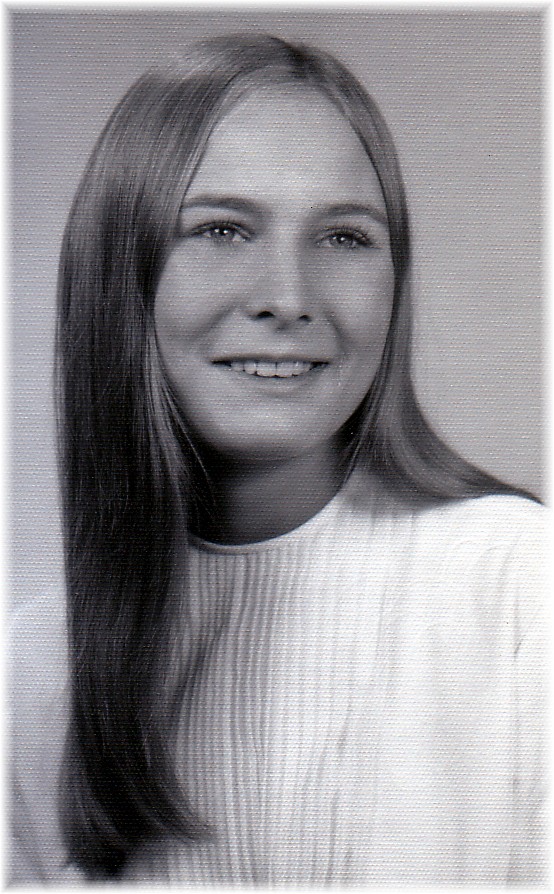 Obituary Notice
Kay Lynn Pearce, 50 of Little Rock, died February 10, 2005, at her home. She was a life long resident of Little Rock, attended Memphis State University, and graduated from the University of Arkansas at Fayetteville. She was a member of Pulaski Heights Methodist Church. She loved the outdoors, especially hunting and camping. Kay was a caring, thoughtful, and loving person who would do anything for her friends and family. She will be deeply missed by all she touched.
She is predeceased by her parents W. Howard and Betty Pearce, grandparents Herbie and Patsye Branson, and Corrienne Messenger. Survivors include sisters Melissa Pearce of Little Rock and Terri Campbell Korn of Fernandina Beach, FL. One niece, Amber Owens of Little Rock, a nephew, Brian Davis (Kathy) of Southaven, NIS and two great nieces, Jordan and Lauren Davis, Moved Companion Bruce Mace and her loyal dog, Tippy.
A memorial service will be held at Pulaski Heights Methodist Church at 10:00 am on Monday, February 14. In lieu of flowers, please make memorials to the charity of your choice or Pulaski County Humane Society.
---
Register Book
Mark & Bobbie Thompson
Austin, Texas
Terri and Family, our thoughts, prayers and hearts are with you and yours at this time.
Dub & Corinne Allen
Little Rock, Arkansas
Email: f4jrider@hotmail.com
Dear Terri, I am so sorry over the loss of your sister. I know all too well the pain of losing a sibling as my baby brother, Bill, died at age 39 of alcoholism. Warmly,
Sheri Rogers Britt
North Palm Beach, Florida
Email: Prism1603@aol.com
Terri, I am sorry to hear about your sister. My prayers and thoughts will be with you.
Richard Green
Hot Springs, Arkansas
Email: angcms4@futura.net
Terri & Family, I am so very sorry to hear of Kay Lynn's passing. Please know you're in my thoughts and prayers.
Bev Montgomery Dunaway
Mountain View, Arkansas
Email: bdssi@aol.com
Dear Terri and family, I am so sorry for your loss, and I will be praying for your comfort.
Jan Woods Eastwood
Houston, Texas
Terri, My thoughts and prayers are with you and your family at this time.
Jane Wofford Porter
Irving, Texas
Email: porter.todd@comcast.net
Terri & Family, Our prayers are with you. Know that you are loved by us and by God.
Sung, Hope, and Anna Lee
Fernandina Beach, Florida
I'm so so sorry. Yes, she will be missed.
Martha Dale Morrow Langhammer
Perryville, Arkansas
Email: mdlangh@yahoo.com
My thoughts and prayers are with you and your family.
Diane Wightman Battle
Olmsted Falls, Ohio
Email: diane.battle@netzero.net
Terri, I just heard about your sister Kay Lynn, and I am saddened by your loss. My thoughts are with you and your family at this time.
Diane Weiss Wise
Little Rock, Arkansas
Email: dejapa@aol.com
Mike Swann
Albuquerque, New Mexico
We love and will miss you.
Brian and Kathy Davis
Southaven, Mississippi
I'll never forget our friendship we had so long ago. I always thought we'd see each other one more time. You were never out of my thoughts or prayers.
Lisa Merritt
Jacksonville Florida
Terri and Family: I am so sorry to hear about your loss. May you feel God's comfort and presence more now that ever before.
Mira Hewlett
Princeton, New Jersey
Terri, Melissa and Amber Our thoughts and prayers are with you.
Debbie and David
Tryon, North Carolina
Dear Terri, I am so sorry about Kay. You and I know she will be relieved of all her pain and problems now. She is finally at peace. Love you and will call you soon.
Mary Laing Jones
Conway, Arkansas
Email: outsider@cyberback.com
---