Thomas Duane Hughes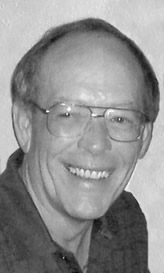 Obituary Notice
Thomas Duane Hughes, 58, of New Orleans, died September 22, 2005. He was born in Little Rock on December 12, 1946 to the late E.L. "Jack" and Rose "Tommie" Hankins Hughes and was a graduate of Hall High School.
Survivors include his wife of 33 years, Carmen Bond Hughes; son, Mathew Hughes and wife Jan of New Orleans; brother, Ron Hughes and wife Catherine of Little Rock; sisters, Becky Malone and husband Ken of Broken Arrow, OK, and Mona Kroeper and husband Nick of Plano, TX; one grandchild, Logan Duane Hughes; and nine nieces and nephews.
After serving in the United States Army, Duane worked most of his life as a horizontal directional driller (HDD) and later as a superintendent of HDD crews. He usually worked out of New Orleans, but over the course of his career he traveled the world. He was an expert at what he did. As a driller, he set several records, including once installing a 48-inch diameter gas line under the Mississippi River, the biggest gas pipe ever pulled under the Mississippi. He and his crew were working in Elgin, Illinois when he died of a sudden heart attack.
A memorial service will be held at 10:00 a.m. on Saturday, October 1, 2005 in the Chapel of Ruebel Funeral Home, Little Rock.
Memorials, in lieu of flowers, may be made to the American Heart Association, P.O. Box 1653, Topeka, KS 66601.

---
Register Book
Duane, you will be sadly missed!

Peggy Snyder
Troy, Illinois
Email: peggy.snyder@mears.net
I send my prayers to Duane's family and friends.

Scot Fluharty
President - Mears Group, Inc.
Rosebush, Michigan
To the family of Duane, my thoughts and prayers are with you during this time of sadness. I had the pleasure of meeting Duane when he first came to work for Mears and on occasion when he would return to Michigan. He will be missed by us and everyone who had the opportunity to work with Duane.
Chris Rudy
Manager, Human Resources
Rosebush, Michigan
David Haynes
Rosebush, Michigan
Email: david.haynes@mears.net
It was an honor to work with Duane. My sincere best wishes to all his family and friends.

Neil Smith
Mears Group, Inc.
Houston, Texas
---