Thomas Boykin Wilder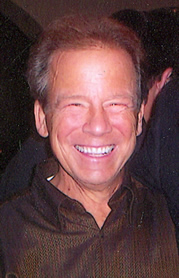 Obituary Notice
Thomas Boykin Wilder burst into life September 15, 1944 in Atlanta, Georgia, the youngest of 4 children born to Oliver Carlton and Katherine Spencer Wilder. He died December 23, 2005 after a courageous battle against the complications of chronic illness. He was 61.
He leaves a tremendous void in the heart of his wife of 22 years, Diane Davenport Wilder of Little Rock; his children, Thomas Brandon Wilder of Heflin, Alabama and Tara Wilder Couch of Tallapoosa, Georgia; a grandson, Hunter Couch of Tallapoosa, Georgia; sister, Ann West of Upland, California; sister, Kay Morris and husband Larry Morris of Flowery Branch, Georgia.
Also grieving his loss are sisters-in-law Daphne Davenport and husband George Ramser of Little Rock; Lillian Dee Davenport of Dallas, Texas; Debbie Davenport and husband Scott Lasiter of Harlingen, Texas; Jane Wilder of St. Simons, Georgia and mother in law Betty Davenport of Little Rock.
He was big brother to his nephews Chris Morris and wife Cindy of Cumming, Georgia; Britt Morris and wife Kathy of Atlanta, Georgia; Shan Morris and wife MeriBeth of Atlanta, Georgia; Todd Wilder and wife Pascale of Davie, Florida; Reagan West of Newport Beach, California as well as to his nieces Kayanne and husband Eddie Staub of Chestnut Mountain, Georgia; Tania Wilder of Tamarac, Florida and Kamy West of Dana Point, California.
Other nieces, nephews and family members greatly miss his generous spirit and his instigator (but fun loving) personality.
He is preceded in death by his parents and his brother, Carlton.
Tom was a real estate developer in Atlanta, Georgia and Dallas, Texas before moving to Little Rock 4 years ago. While in Dallas, he thoroughly enjoyed his involvement in Boy Scouts of America and participated in numerous volunteer and church efforts during his 20 years there.
After relocating to Arkansas, he had time for his many other gifts to flourish and he became devoted friend, neighborhood counselor, artist and confidante. He had a boyish grin, a wonderful playful spirit, a fabulous sense of humor and a warm, generous heart that identified needs and then moved vigorously to meet them.
He loved beauty and created it wherever he went. In a setting of camaraderie and creativity, initially at The Mansion and later with the Art Group, he discovered a love for art and painted beautiful portraits that testify to his many interests. Understanding the therapeutic nature of an informal art studio, he worked to make this available to others.
Most who knew Tom never realized that for 48 years he felt he was in a mighty battle to save his body and spirit from the effects of long term illness. He exercised body and mind with determination and vigor despite his circumstances. He was an avid student who read voraciously and grasped to learn as many new things as he could knowing that life is precious and that each day is a gift. He created a similar environment and expectation for those around him and motivated them to reach for their dreams and to live each day to the maximum. It was his dedication and support from which he never wavered that fostered his wife's medical career.
His love was quiet but feisty and action based and manifested by a heart that was not too busy or too full to invest itself in another's. He did this overtly by participating in volunteer efforts, but his true gift was in the many one on one chats he had with those who desired a listening ear or who were heavy laden, living out his belief that a cord of three strands is not easily broken.
During the course of his illness, nurses, physicians and staff at Little Rock Hematology Oncology Associates demonstrated an intuitive response to Tom's needs providing excellent clinical care in an environment of warm support and affection. Gradually the sense that he was alone in his journey relaxed into a shared experience that provided safe harbor and encouragement. This freed him to fully experience the joy of his many talents.
While at Baptist Hospital he was beautifully ministered to by the doctors, nurses, chaplains, staff and support personnel on the Oncology Floor 10A, in the SICU, and in the Radiology department. His doctors provided superior care and wise counsel to him and his family in the midst of very difficult decisions. They joined in a marvelous teamwork effort to provide guidance and to shoulder Tom's burdens so that his last battle on earth was fought with a full army of devoted soldiers.
A strong core of friends and family lavished love and prayers which affirmed that underneath Tom's struggle, was the greater hope he placed in God. Tom's deepest longings for beauty, connection, freedom, wholeness and peace have finally been met.
A memorial service will be held at Immanuel Baptist Church Chapel on January 6, 2006 at 4 pm. Arrangements are under the direction of Ruebel Funeral Home www.ruebelfuneralhome.com.
Tom's investment in and love for children was demonstrated in his commitment to a Christ-centered ranch for boys and girls in crisis and in need of hope and healing in his native Georgia. Memorials may be made to Eagle Ranch, PO Box 7200, Chestnut Mountain, Georgia 30502.

---
Register Book
Jason Engler
Funeral Director, Ruebel Funeral Home
Little Rock, Arkansas
For seven years I have been part of the family, and aware of Tom's health struggle. On the occasions I had to take him fishing or simply visit, never once did I hear him complain about his situation. Truly couragious from day to day, rest in peace Tom. You deserve it.
Richard Scott Lasiter
Harlingen, Texas
My Dearest Diane...I am so sorry for your loss.......a beautiful article.....Tom's picture makes a sad heart smile....I shall be thinking about you often....Love,
Pat Abernathy
Texarkana, Texas
Email: pat@abernathycompany.com
---