Rubye Wallace Hubbard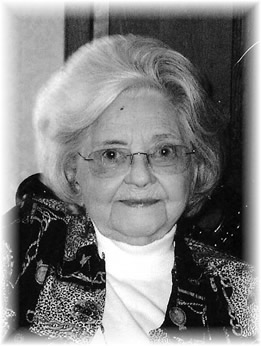 Obituary Notice
Rubye Wallace Hubbard, of Little Rock, born on March 17, 1910, she departed this life on Friday, October 14, 2005.
She was preceded in death by her husband Lester G. Hubbard, and her
daughter, Carolyn Hubbard Whitworth.
Known as our beloved Neno, her physical beauty was only outshined by her inner beauty and spirit. Her family was the center of her life, and she was a wonderful role model.
Her legacy will be carried on by her daughter, Sandra Hubbard, her grandson and wife, Jason and Staci Roberts, and great-grandchild, Ridge Roberts; her granddaughter, Katherine Whitworth, and her son-in-law, William Whitworth, all of Little Rock; her grandchildren, John and Tamara Roberts and her great-grandchildren, Connor and Blakely Roberts; Scotty and Cathey Roberts and her great-grandchildren, Donovan and Zoe Roberts of Fayetteville, Arkansas; and her grandson Matthew Whitworth and Kim Kulseng of Brooklyn, New York.
There will be a graveside service in Yukon, Oklahoma on Monday, October 17th at
The Yukon Cemetery, where she will be interred beside her husband of 63 years,
Lester Hubbard.
In lieu of flowers, please make memorials to the Arkansas School for the Deaf.
---
Register Book
Sandy and Family,
June and I want to extend our deepest sympathy in the loss of your dear mother. She was truly a jewell and I am so glad I had the opportunity to know "Neno". We love you and if there is anything we can do for you, please let us know. LOVEYA, Buns & June
Dr. H. F. "Bunny" Brown, III
Podiatric Physician & Surgeon
Little Rock, Arkansas
Email: drbunnybrown@prodigy.net
Doug and Sandra Ashcraft
Little Rock, Arkansas

Our deepest sympathy,
Cindy & Tom Pugh
Little Rock, Arkansas
---