Richard Garland Harrison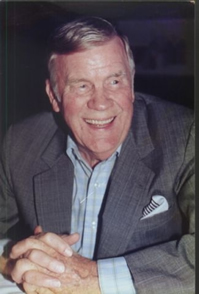 Obituary Notice
Richard Garland Harrison, age 89, of Little Rock was born to Claude Garland and Margaret Harrison on December 13th, 1916 in Little Rock. He is preceded in death by one brother Claude and is survived by his wife of 68 years, Edwin R. Harrison ; two sons, Richard Harrison of Ono Island, Alabama and Stephen E. Harrison of Little Rock, and one daughter, Susan Rebecca Harrison of Cypress, CA; four grandchildren and eight great grandchildren.

Richard or Dick as he was sometimes known by his friends served in the Army Air Force during WWII, upon his return home, he founded Welder's Supply Company, which later became Welsco Inc. He loved sports cars, boating, flying and collecting WWII memorabilia. He was active in Lakeside Country Club, the Coast Guard Auxiliary, and Troop 28 BSA, along with his Sunday School Class. His collections of military weapons and vehicles have been distributed to area museums one of which Grant County Museum dedicated a Richard G. Harrison wing.

Mr. Harrison's life will be celebrated in the Chapel of Ruebel Funeral Home on Thursday at 1:00 PM with Rev. Ed Simpson officiating. Burial will be private.

In lieu of flowers, please make memorials to the American Cancer Society, 901 North University, Little Rock, AR 72205.


---
Register Book
When my son died in January 1978 Steve, Gerald & Bill, Jr. came to his funeral. I have never forgotten that time. I will not be able to get off and be with you all tomorrow but I will be praying for you. Thanks for the memories.
Edward A "Fast Eddy" Robertson
Counter Sales / Airgas Mid-South
Little Rock, Arkansas
Email: eddie_robertson@airgas.com
---