Raymond G. Haustein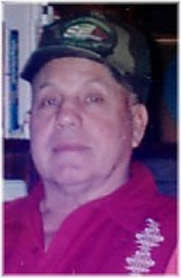 Obituary Notice
Raymond G. Haustein, age 83, of Little Rock died August 15, 2005. He was born on August 27th, 1921 in Little Rock to the late Paul and Rose Geyer Haustein. Mr. Haustein served in the US Navy. He retired from Southwestern Bell after 38 years of service. He was an avid deer hunter, and member of the Red Hill Deer Camp since 1959.
He was preceded in death by his wife, Virginia Hetterick Haustein. Mr. Haustein is survived by his brother, Herbert Haustein of North Litle Rock; sister, Rosalin Reeves of Oberlin, LA and several nieces and nephews.
Graveside services will be held at 1:00 PM on Thursday at Forest Hills Memorial Park with Rev. Fred Haustein officiating. Memorials may be made to The Pulaski County Humane Society, 14600 Colonel Glenn Road, Little Rock, AR 72210.
www.ruebelfuneralhome.com
---
Register Book
Raymond, I was so glad and proud to have been the nineteenth pint of blood that was contributed to you on that awaful day so long ago after you were shot. I think before it was over, you had about 24 or 25 pints of donated blood. You could see how many of your fellow telephone workers felt about you. We loved you greatly.

James O. Biggers
Little Rock, Arkansas
Email: jayfay1125@gmail.com
---