Margaret Ann Morton Wilhelm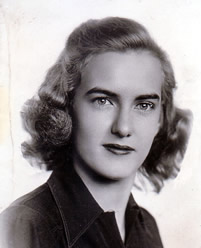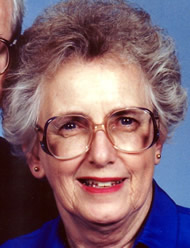 Obituary Notice
Margaret Ann Morton Wilhelm returned to the loving hands of God on Sunday morning, December 11th. Margaret is now having a joyful reunion with her husband, Al, her parents, Norvelle and A.B., her daughter-in-law, Candace, her aunts, Peg and Jacque, and many other relatives and friends.
Margaret was born on October 2, 1922, in Bernice, Louisiana, the only child of Adolphus Boatner Morton and Norvelle Hammett Morton. Margaret grew up in El Dorado and graduated from El Dorado High School, where she made many life long friends. Following her graduation, Margaret and her parents moved to Little Rock, where she resided for over 65 years. Margaret attended Hendrix College, Belhaven College of Jackson, Mississippi, and Little Rock Junior College.
After her college experience Margaret joined Southwestern Bell Telephone Company where she met the love of her life, Alfred Donovan Wilhelm. They married in 1949 and remained married until his death in 1994. In addition to having a wonderful husband, Margaret was blessed to gain the two best stepsons in the world, Al Jr. and Ricky. Margaret was a wonderful mother and homemaker. Ann and Jack grew up in a happy home and knew that their friends were always welcome. Margaret and Al are particularly proud that all four of their children have college and post-collegiate degrees.
Margaret is survived by her daughter, Ann Margaret Wilhelm Sell, and her husband, Donald R. Sell, of Ft. Myers, Florida; her son, Jack Morton Wilhelm, and his beautiful wife, Ann Stormont Lindsey Wilhelm, of Austin, Texas; her stepson, Alfred Donovan Wilhelm, Jr., and his elegant wife, Lorene Smith Wilhelm, of Ashburn, Virginia; and her stepson, retired Colonel Richard David Wilhelm, and his loving wife, Deborah Anne Wilhelm, of Little Rock.
In addition, Margaret is survived by seven grandchildren: Christopher Donald Sell and Patrick Jay Sell of Ft. Myers, Florida; Edward Morton Wilhelm of Edinburgh, Scotland; Amber Lynn Wilhelm of Little Rock; Alfred Donovan Wilhelm, III, and wife, Stacey, of Sterling, Virginia; Kimbrely Anne Wilhelm Holtom and husband, Brooks, of Ashburn, Virginia; and Dr. Michael Joshua Wilhelm and wife, Sara, of Dupont, Washington; and nine great-grandchildren: Alfred IV,
Megan, Haley, David, Jacob, Joshua, Sam, Andrew, and Peter.
Margaret was a life long member of the Presbyterian Church, serving as a Deacon, Sunday School teacher, President of the Presbyterian Village Auxiliary, and a life member of the Presbyterian Women.
Margaret never met a stranger; she leaves behind many friends and was able to live at home until her death because of the loving assistance of these loving friends. Margaret has a gift of drawing out the best of her friends. In addition, Margaret loved her pets: Mickey, Fluffo and Chappy. Margaret leaves behind three grand-pets, Gus, Cleo, and Dolly.
Margaret's family thanks the doctors and nurses who attended to Margaret and to Margaret's personal caregivers, Gussie, Kathy and Rosemary.
There will be a graveside service at 10:00 a.m. Wednesday at Pinecrest Memorial Park followed by a memorial service at 11:00 at Second Presbyterian Church officiated by Rev. Dr. Karen Akin. Funeral arrangements are under the direction of Ruebel Funeral Home. www.ruebelfuneralhome.com.
The family asks that, in lieu of flowers, memorials be directed to the Second Presbyterian Church of Little Rock, the First Presbyterian Church of El Dorado, the Wilhelm Scholarship funds at the University of Arkansas at Little Rock, Lyons College, or Ouachita Baptist University, or a charity of your choice.
---
Register Book
---