Lois Elizabeth Greene Armstrong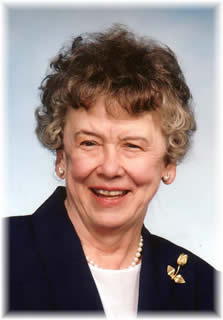 Obituary Notice
Lois Elizabeth Greene Armstrong, age 81, of Little Rock died on November 8, 2005. She was born in El Reno, Oklahoma on March 27, 1924 to the late Charles and Bertie Holmes Greene.
Mrs. Armstrong graduated from the Baptist College of Nursing and retired as practicing R.N. in Little Rock. She was a member of East Union Missionary Baptist Church in Hensley, AR. She was a strong supporter of the Pulaski County Humane Society, a member of M.A.R.S. radio group, and C.A.R.E.N. (Central Arkansas Radio Emergency Network). KA5DQG is now signing off.
Mrs. Armstrong was preceded in death by her husband in 1997, Dr. Howard Armstrong; her brothers, Charles Greene, Frank Greene, and Richard Greene and her sister Adabelle Greene. She is survived by her 4 nieces, Judy Carroll, Lois Francis, Vicky Frazier, and Robin Lankford and their husbands. She is also survived by her special friends, Debbie and Bill Thompson of Little Rock.
Funeral services will be held at 1:00 PM on Thursday in the chapel of Ruebel Funeral Home with Rev. Paul Roberts officiating. Burial will follow at Pinecrest Memorial Park.
In lieu of flowers, please make memorials to the Pulaski County Humane Society, 14600 Colonel Glenn Road, Little Rock, AR 72210.
---
Register Book
I've known Lois since 1989 when she was the Secretary of the CAREN Club (amateur radio) and I was the president. She did a great job as secretary and we really use to have some good laughs.

May she rest in peace knowing that she'll be missed by one and all.
Bob Ideker
Little Rock, Arkansas
Email: bideker@spp.org
We are so sorry to hear about Lois, our thoughts and prayers are with you.
Charles Thomas & Betty Hollingshead
Arkadelphia, Arkansas
Email: betty90842@cox.net
We will turly miss you, Rest In Peace.

Jimmy & Millicent Cooper
North Little Rock
Email: cooperjm1@aol.com
I was just talking to my husband one day last week about Lois and how much we missed hanging out with her and Doc when we all used to go to deer camp every year. She will be greatly missed by our family.
Carol Stallings
Hazen, Arkansas
Email: cjspm@centurytel.net
Lois..I am sorry we were not notified of your demise as we would have attended your service. We have always called every weekend and for the past few weekends only got a disconnect . You will always be loved and missed by your cousins in Texas.
Bill & JoAnne White
Winnsboro, Texas
Email: chips@countrynet.net
---