James R. Hillis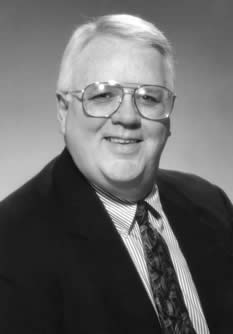 Obituary Notice
James R. Hillis, age 60, of Little Rock, died Monday, Sept. 5. He is a former vice president of human resources at Alltel.

He was born Dec. 13, 1944, in Memphis, Tenn., to the Rev. Dr. James Ralph Hillis, who preceded him in death in 1993, and Era Lee Pierce Hillis of Texarkana, Texas.

Jim was a passionate reader of history, a great cook with a Cajun flair, and a devoted fan of the University of Arkansas Razorbacks and the St. Louis Cardinals.

Jim graduated from Monticello High School in Monticello, Ark., in 1962. He held a bachelor's degree in history and political science from Hendrix College in Conway, where he earned the Dr. William Curt Buthman History award as the outstanding history student his senior year. He also held a master's degree in history from the University of Arkansas at Fayetteville, where he became a fervent Razorback fan. He followed Razorback sports with enthusiasm for the remainder of his life.

He taught history and coached football at Monticello High School before joining a U.S. Justice Dept. consortium located on the campuses of Henderson State University and Ouachita Baptist University. This group, under his leadership, drafted desegregation plans for rural school districts in Arkansas, Texas and Louisiana. After, as he would comment "we worked ourselves out of a job," he joined the human resources department at St. Vincent Infirmary. He then joined the newly founded Systematics, Inc., when it had fewer than one hundred employees and headed its human resources organization until the company was acquired by Alltel Corp. in 1990.

Jim retired from Alltel in 2001 after serving in a variety of management positions during his 23-year career.

Jim loved ball games, especially ones involving the Razorbacks, and traveled faithfully to Fayetteville for both football and basketball games. His passion for professional sports focused on the St. Louis Cardinals. Having Cardinal games on cable TV the past few years made his summers sweeter.

Jim was a gracious man, deeply committed to his family and friends. His gentle manner and compassion for others marked his career in human resource management, as well as his many friendships.

Survivors are his mother, his wife, Aimee Claire, and three daughters, Lisa Browning and her husband, Bo, of Little Rock; Debbie O'Meara and her husband, Biff, of Roanoke, Va.; and Beth McCandless and her husband, Colin, of Little Rock; one brother, Dr. Michael Hillis and his wife, Tammie, of Texarkana, Texas; one sister, Ellen Tate and her husband, Jeff, of Rogers; and two grandchildren, Johnathon and Christopher O'Meara of Roanoke.

Visitation will be from 5 p.m. to 7 p.m. Wednesday, Sept. 7, at Ruebel Funeral Home, 6313 West Markham in Little Rock. Funeral services will be at 11 a.m. Thursday, Sept. 8, at St. James United Methodist Church in Little Rock with the Rev. Clarence "C.J." Duvall officiating.

Services will be under the direction of Ruebel Funeral Home, www.ruebelfuneralhome.com.

In lieu of flowers, memorials may be made to the American Heart Association and the Razorback Foundation.
---
Register Book
Mike, I am so sorry to hear about your brother. I am praying for your family.
Love in Christ,
Jody Ross Gladden
Monticello, Arkansas
Email: jodygladden@arkansas.net
Jayne and I remember Jim as a friend, mentor in business, a humorist and source of wisdom in both business and life. Our thoughts are with Aimee and the rest of his family.
Mike and Jayne Bauer
Plano, Texas
Email: mike.bauer@comcast.net
My thoughts and prayers are with the Hillis family. Jim Hillis and Byron Smiley hired me to be their secretary in August 1978 at Systematics and within a year I moved to the 5th Floor in the Old Union Life Building to work for five of the district managers - Don Massey, Dale Gosnell, Charlie Hagood, Bud Perry and Don Hatfield.
Jim was a kind person and was always very helpful. He was a part of my Systematics life! God Bless and keep you all.

Kay Daniel
Fidelity Information Services
Little Rock, Arkansas
Email: kay.daniel@fnf.com
Beth and Aimee, I am so sorry to learn of your loss. I will be praying for you and your family.
Sincerely,
Andrea Satre
Case Manager Foster Care
Seattle, Washington
Email: andreasatre@hotmail.com
My heartfelt sympathy goes out to Jim's family. I first met Jim in Wichita, Ks when we became a part of Systematics. Even tho our paths did not often cross, Jim always remembered me and I always enjoyed visiting with him. I so appreciated knowing him and will always fondly remember him.
Linda King
Professional Support, International Dept.
Derby, Kansas
Email: Linda.King@FNF.Com
Cindy Thomas Pugh
Little Rock, Arkansas
Mike, I'm so sorry for your loss. I only now learned of Jim's passing. I've thought about you and your family a lot over the years, and wish you all much peace.
Shawna Matthews
Port Ludlow, Washington
Email: shawnamatthews55@aol.com
---