Frank Ellis McGehee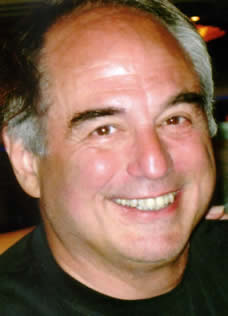 Obituary Notice
Frank Ellis McGehee, age 56, of Little Rock, died Wednesday, October 5, 2005. He was born in Little Rock to Frank Ellis and Jane Thomas McGehee. He was predeceased by his father in 1978.
Frank was president of Legacy Capital Group Arkansas, Inc., a financial and insurance advisor concentrating in the areas of estate, business succession and insurance planning. Frank obtained his BSBA in finance and insurance from the University of Arkansas where he also played football for the Razorbacks. Frank had served on many businesses and charitable boards including the Arkansas Chapter of NCPG, Youth Home and March of Dimes. Most recently he was a founding board member of Academia Del Arte a study abroad Program for US students in Arezzo, Italy. Frank was an accomplished cook which led him into other business interests, such as his Mexican restaurant, Juanita's Café and Bar.
Frank is survived by his wife Lisa Marie McNeir of Little Rock, his mother Jane Wilson and her husband Bob of Little Rock, one son; Scott McGehee and wife Christina of Little Rock, two daughters; Ellis Carter and husband Myles of Phoenix, Arizona, Sophie McGehee of Little Rock, two brothers; Jim McGehee of Little Rock, Scott McGehee and wife Ellen of Arezzo, Italy; and four grandchildren, Milo and Eli McGehee, Myles and Ella Carter.
There will be a memorial funeral service 1pm Saturday at Trinity Episcopal Cathedral officiated by The Very Reverend Henry Hudson. Arrangements are under the direction of Ruebel Funeral Home, www.ruebelfuneralhome.com.
In lieu of flowers memorials should be sent to Academia Del Arte, P.O. Box 251505, Little Rock 72225-1505; or Beckstein Hall, 1222 South Main St., Little Rock 72202, or The Frank Ellis McGehee UAMS Foundation, 4301 W. Markham St., Box 716, Little Rock 72205.

---
Register Book
My deepest and sincere sympathy goes to all of the McGehee Family. I first met Frank soon after I went to work at First Pyramid Life in the mid-sixties. Frank was a teenager then, but I always thought so much of both his parents and other family members. I had the privilege of working part time for Frank in the late nineties, which gave me the opportunity to get to know him a little better. It did not take long for me to find out how much he loved his family as he spoke fondly of them and often. I always enjoyed hearing about his travels, and how he always managed to find such wonderful places to eat. He will certainly be missed by the many friends he made in his short life. My thoughts and prayers are with his family during their time of sorrow.
Peggy Deaton
Bryant, Arkansas
Email: Deaton/Bryant@peoplepc.com
Mr. and Mrs. Howard Stebbins, III
Little Rock, Arkansas
Email: h.stebbins@worldnet.att.net
Dear Scott, I was so saddened to hear about the sudden loss of your father. You and your family are in my thoughts and prayers during this very difficult time.
Monica Mullens
Santa Monica, California
Email: monica_mullens@yahoo.com
Earl Poe
Little Rock, Arkansas
Email: poochkick@justicemail.com
I went to high school with Frank, it saddens me to learn of his untimely death.
Leigh Gill Downey
Fayetteville, Arkansas
Email: ldowney@engr.uark.edu
---