Edward Rensch, Jr.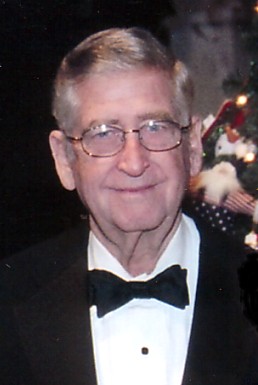 Obituary Notice

Edward Rensch, Jr. of Little Rock, died Thursday, September 1, 2005. A longtime Arkansas healthcare administrator Ed was born in East St. Louis, Illinois. He received his B.S. Degree from St. Louis University later obtaining his Masters Degree in Hospital Administration from Washington University, St. Louis, in 1957. During World War II and the Korean Conflict he served in the U.S. Navy Hospital Corp. Following an administrative residency at the Veterans Administration Hospital in Houston, Ed served as administrator of hospitals in Nebraska, Indiana and Illinois before moving with his family to Little Rock in 1966 becoming an assistant administrator at St. Vincent Infirmary. From 1967-70 he served as Director, Arkansas Comprehensive Health Planning under then Governor Winthrop Rockefeller. He also served as the associate coordinator of the Arkansas Regional Medical Program from 1970-73. In July of 1973 Ed began making a vision of healthcare leaders and physicians a reality for Arkansas' cancer patients, becoming Executive Director from 1973-83, and President, C.E.O. from 1983-94, of Central Arkansas Radiation Therapy Institute. His devotion to this dream would span over more than 21 years and thousands of oncology patients. The institute became a world class facility with campuses through out Arkansas. In 2004 Ed was honored at the 28th Annual Festival of Trees with the CARTI Visionary Award, recognizing his commitment, dedication and efforts to make first class radiation therapy and support services available to Arkansas' cancer patients. Ed served as President of the Association of Community Radiation Therapy Centers and was a Fellow in the American College of Hospital Administrators. His community activities included the Board of Directors of Pulaski County United Way, Hospice of Arkansas Board President, West Little Rock Rotary and Governor's Health Advisory Council. Ed was a Catholic having membership at Cathedral of St. Andrew. He was a member of Serra Club, Pleasant Valley Country Club, and numerous Advisory Councils dealing with health care services. He also enjoyed chess, swimming, sailing and tennis.

Ed is survived by his wife of 49 years, Jill Rensch of Little Rock, one daughter Allison Staten and husband Craig of Little Rock, one son, Todd Rensch of Little Rock, three sisters, Kay Benson and husband David, Peggy Compton and husband Daryl all of Caseyville, Illinois, Anna Marie Johnson of Kansas City, Missouri, and 2 grandchildren, Parker Staten, and Michael Grimes.

There will be a memorial service Tuesday at 2pm at The Cathedral of St. Andrew officiated by Monsignor Scott Marczuk. Services are under the direction of Ruebel Funeral Home, www.ruebelfuneralhome.com.

Memorials in lieu of flowers should be made to Arkansas Hospice, 5600 West 12th Street, Little Rock 72204, The Edward Rensch, Jr. Employee Enrichment Fund at CARTI, CARTI Foundation, P.O. Box 55011, Little Rock 72215-5011, or the Cathedral of St. Andrew Restoration Fund , 617 South Louisiana Street, Little Rock 72201.
---
Register Book
Ed was a warm, compassion, and kind person. He had a quiet humor and was always ready with a smile and a cheerful greeting. He and Jill complimented one another so well and were an inspiration as a couple and also as individuals. Ed will be missed but never forgotten. He is with our Lord and awaits us. Our thoughts and prayers will be with Jill, Allison and Todd.
Maureen and Tom McCamey
Hot Springs Village, Arkansas
Email: tmccamey@hsnp.com
I worked at CARTI in the 80's left there to return to college to get my teaching sertificate. I will always be thankful to Margaret Holland and Mr Rensch for taking a risk and hiring me when others were not willing to a learning disabled young adult trying to find her way.
Joyce J. "Joy" Nichols
Little Rock, Arkansas
Email: joy50@earthlink.net
Parker's grandpa was a wonderful man. Sam has many great memories of time spent with him.
The Piazza Family - Ross, Somers, Lillian and Sam
Little Rock, Arkansas
Email: sspiazza@sbcglobal.net
With deepest condolences,
Pleasant Valley Country Club
Little Rock, Arkansas
Email: candyrhoades@pvcc.cc
Sheree & Alan King
Little Rock, Arkansas
Jill, I have always thought so very much of both of you.
It was a pleasure to have volunteered and worked with Ed at
CARTI. Blessings to you as you reflect on beautiful memories of Ed's life.
I know you will be comforted by all the many friends you have.
Thinking of your/your family at this time.
Kathy Vining DeLone
Little Rock, Arkansas
Email: mommy2nat@comcast.net
---