Dr. Fred A. Morrow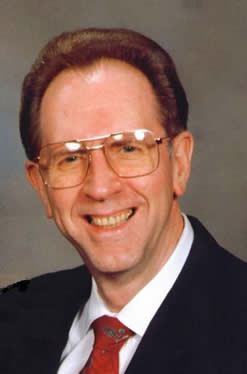 Obituary Notice
Dr. Fred A. Morrow, age 75, of Little Rock, founding dean of the Graduate School of Social Work at the University of Arkansas at Little Rock, died after a long struggle with cancer on Wednesday, Dec. 14, 2005.
Born in 1930, one of 10 children, he was raised in the Batesville area and graduated from Arkansas Tech University. Following two years of military service in the Korean War, Morrow began his transition from warfare to welfare work. In 1954 he worked for the Shelby County, Tenn., Department of Public Welfare, and in 1957 he received his M.S. from Columbia University in New York. Returning to Memphis, Morrow met his life-long wife, Patricia. In 1961, he was admitted to the first class of the Ph.D. program in the Graduate School of Social Work at Tulane University in New Orleans. In 1967, the University of Arkansas called Morrow inviting him to apply for the position of dean for the new UALR master's program in Social Work. He wrote the accreditation documents for the new school, hired the faculty, and enrolled the first class in January 1969. He served as dean until 1981 and then taught classes in social welfare policy, social program management, and research until he retired in December 1992.
During retirement, Morrow served as a consultant in program evaluation, grant writing and training design with the Delta Service Corps, Community Health Centers of Arkansas and Creative Solutions for Arkansas. Also in retirement, Morrow and his wife were proud to have worked to help elect Gov. Bill Clinton to two presidential terms. As a member of FOB he campaigned in several states, attended the Democratic National Convention, both inaugurations and volunteered at the White House. Morrow was known as an innovator and loving husband and parent and will be greatly missed.
He is survived by his wife, Patricia; daughters Teresa Morrow of Memphis, and Shari Cooper and husband Jordan Cooper of Livingston, New Jersey; two grandsons, Adam and Justin Cooper.
A celebration of his life will be held at 11 a.m., Monday, Dec. 19. at Ruebel Funeral Home, 6313 W. Markham, Little Rock. A reception will follow.
In lieu of flowers, please make memorials to Arkansas Cancer Research Center, 4301 West Markham #623, Little Rock, Arkansas 72205; or CARTI - UAMS, 4130 Sheffield Drive, Little Rock, Arkansas, 72205.
Cremation and service arrangements are by Ruebel Funeral Home. To view the obituary and sign the online guest registry, please visit www.ruebelfuneralhome.com.
---
Register Book
---