Dr. Charles English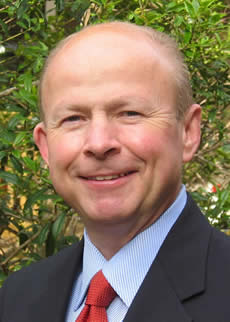 Obituary Notice
Dr. Charles Edward English, 59, of Little Rock died on Thursday, November 3, 2005. He was born in Lebanon, IN to Tony and Kathryn Clover English. Dr. English was a graduate of Butler University, receiving a B.S. in Zoology and a minor in chemistry. He entered Indiana University School of Dentistry in 1967. In 1971 he volunteered for the U. S. Army Dental Corps and was stationed at Valley Forge General Hospital, outside of Philadelphia. He then moved to Marblehead, MA as an associate in 1973 and was on staff at Tufts University. His desire for more education and specialty training led him to Bedford, MA where he joined the Department of Veterans Affairs. His career with the V.A. would later take him to Houston, TX, where he completed his residency in prosthodontics, and then to Tampa, FL and Augusta, GA. Dr. English began his lecturing career on prosthetics in 1985, continuing until October 2005. He took an early retirement from the V.A. in 1997, moving to Heber Springs, AR to work with Green Dental Laboratories as V.P. of Education. In 2001 he moved to Little Rock to return to private practice.
In December of 2000 he was diagnosed with lung cancer, but continued to lead an active life, enjoying every moment to its fullest. On April 6, 2003, he and Sandra Davis were married. Dr. English enjoyed collecting antiques and art, was a wonderful cook, and avid gardener and photographer.
He is survived by his wife, Sandra, a daughter, Meredith English of Charleston, SC, two brothers, Tom English and his wife, Jean of Sheridan, IN and John English and his wife, Anita of Kendallville, IN, a sister, Georgia Ann Edie and her husband John of Plainfield, IN, numerous nieces and nephews, and many friends. He is also survived by his former wife, Brooke English of Charleston, SC. He was preceded in death by 2 sisters.
A memorial service will be held at 2:00 p.m. Saturday, November 19 at Second Presbyterian Church by Rev. Jim Miller. A celebratory reception will follow. In lieu of flowers, memorials may be made to Little Rock Council of Garden Clubs, Attn: Gazebo Fund, 1501 Kavanaugh Blvd, Little Rock, AR, 72205.
Cremation arrangements by Ruebel Funeral Home. www.ruebelfuneralhome.com.
---
Register Book
Sandy, We are so, so sorry to hear about Charlie. We were laughing with our dentist just the other day about that hat Charlie wore to the reunion. Have you in my prayers. Bob is planning to come to Little Rock for the service. I wish I could come to. I know it will be a celebration of the wonderful life he led.
Rexa Lee Pickett
De Ridder, Louisiana
Email: Rljalp@aol.com
Sandra English
Little Rock, Arkansas
Mrs. English and Meredith: I am so sorry to hear of the passing of your loved one. I was Dr. English dental assistant at the VA. hospital in Augusta, Georgia. It just so happened that my birthday and Dr. English happen to both be November 19th. I thought that was really neat! We always wished each other Happy Birthday on the same day. I will keep your family in my prayers!
Iris A. Burns
Dental assistant- VA. Hospital
Augusta, Georgia
Email: irisburns@hotmail.com
Thomas and Jean Englisih
Sheridan, Indiana
My sympathy to the entire English family. Charlie was such a joy to spend time with. As a college and post-college friend, I have many wonderful memories of our days at Butler University and the International Villas apartment complex. I still tell stories from those days ... for it seemed we made new memories everyday!!

Charlie was full of life, and always wanted to learn more about life and the world. He will be missed. My best to the family.
Ruell Fiant
Indianapolis, Indiana
Email: ruellf@comcast.net
Karran Martin
North Richland Hills, Texas
While we are so very sad about the loss of our dear "Uncle Chuck," he taught us great lessons about living every day to the fullest. He was loved and respected by family, colleagues and friends around the world. Sandy, Meredith and all of our family members, our thoughts are with you.

Mary Ann and Bob Victor
Shelby Township, Michigan
Email: mvictor211@comcast.net
Chuck was a wonderful uncle to us. He had a quick wit, an easy smile, a gentle laugh, and always an encouraging word. Ever inquisitive, he explored and lived life to its fullest. We mark his passing by remembering him for his unparalleled and unabashed joie de vivre. Our hearts go out to Sandy, Meredith, and all the family. We all will miss him dearly.
The Robb Family: Kim, Jim, Christopher and Katy
Birmingham, Michigan
Email: robbj@cooley.edu
Helena and Millie Roberson
Bella Vista, Arkansas
The passing of Dr. "E" truly saddens me. I had the pleasure of meeting and working with him at Green Dental Lab and have great admiration for his passion of work, photography, and his roses. He offered something special to each person he encountered. My thoughts and prayers go to all his family.
LaDonna Rouse
Heber Springs, Arkansas
Email: ladonna@brockre.com
Ron and Sandy Floyd
Ardmore, Oklahoma
Dr. English is someone that is very much respected, and loved. I worked with Dr English for almost four years. I really admired not only his work but him as a person. I will miss him very much.
Brandi Jones
IMTEC Corporation
Ardmore, Oklahoma
Email: brandi@imtec.com
Sandy, Please know that our thoughts and prayers are with you and your family. He was such a joy to be around and we will remember him always.
Stephen and Carlene Hadwin
Ardmore, Oklahoma
Email: stephen@imtec.com
Nathan Verner
Ardmore, Oklahoma
We were in Ireland when we received an email that Charlie had passed on. Words cannot adequately express how saddened we were to read that news. We know that Charlie had a positive impact, both personally and professionally, on so many lives in his all-too-short time on this earth. He will not be forgotten by the profession, nor by his many friends and acquaintances. Please accept our deepest condolences for this devastating loss.
Dr. and Mr. Michael Cohen
Seattle, Washington
I have worked with Dr. English for many years. He was always polite, well-versed, considerate and professional. He was a joy to work with. Everyone at IMTEC was saddened when we heard of his death. He will be greatly missed. We don't think anyone will ever fill his shoes.
Michelle Pollard
Domestic Sales Mgr/IMTEC Corporation
Ardmore, Oklahoma
Email: michelle@imtec.com
Charlie English was one of the finest men I have ever known. He was extremely intelligent and accomplished, not only in his field, but in many others. He was brave, humble, hard-working and inspiring. His death leaves a huge, incalculable void for all who knew him.
Cheri Clark
Attorney
Ardmore, Oklahoma
Email: jacc2410@cableone.net
To Family and Friends, I have known Charlie as a friend and colleague for the past 6 years. We have lectured together on several occasions. Charlie will always be remembered as a dear friend and an amazing dentist and teacher. Charlie, we will all miss you and think of you often. Thanks for making an impact on so many of us!
Todd E. Shatkin, DDS
Dentist
Amherst, New York
Email: tshatkin@minidentalimplants.com
Mrs English, I knew of Charlie long before I met him. Few people make a mark in their profession. Charles will be one who is remembered for his contribution to Dentistry. I only knew him for a short while but felt like he was a longtime friend. Please accept my condolences.
M.K. "Bud" Patterson
Retired/ IMTEC Corp.
Oklahoma City,Olahoma
Email: mkpat@cox.net
Dr. Charlie English was a most gifted dental professional in the best sense of that term.
His concern for his patients, his friends, colleagues & family were of the highest order.
I will sorely miss his abiding enthusiasm for all good things of this world, and particularly for his endless search to improve himself as a practitioner & researcher in the oral implant discipline that was such a formidible focus of his professional life in the last decade of his life.
Dr. Victor I. Sendax
Dentist
New York, New York
Email: vis@sendax-minidentimpl.com
I had the pleasure of working with Dr. English as he lectured for the IMTEC Corporation.
I was fortunate to be around him while he educated others on various topics with his unique sense of humor and style. He truly was an educator! His love for his family was very evident. I know he will be missed. My thoughts & prayers are with you.
Theresa Russell
Fresno, California
Email: russtr@yahoo.com
Doretta Anderson
Ardmore, Oklahoma
Sandy, We will never forget Charlie's smiling face. It was a blessing and a wonderful gift to those how knew him.
Dan and Kathy Ann Tate
Littleton, Colorado
To all of Chuck's family, my deepest sympathy. Chuck & I went to high school together, and he was so bright and had such a great personality. That all came through in his on-line picture - he really hadn't changed at all.
Ruth Ann King Heller
Waterford, Connecticut
Email: raheller@excite.com
Sandy and Meredith, We were so glad that we got the chance to see Chuck before he passed. He was a wonderful brother and brother-in-law. The times we had together with all of you will truly be cherished. We love you, Chuck and will miss you terribly. Our thoughts and prayers are with you both.
Georgia Ann and John Edie
Plainfield, Indiana
Email: ediej123@aol.com
We will miss Dr. English and forever be grateful for his contribution to the field of implant dentistry and to Imtec Corporation.
Victor and Anna Bianchi
Imtec Canada
Toronto, Ontario, Canada
Kimberly Melton
Little Rock, Arkansas
Tho' we knew Charlie only a short couple of years, we couldn't have asked for a nicer neighbor. His undaunting sprit was an inspiration to all who knew him. Our thoughts and prayers are with you, Sandy. We will miss him!
Don & Janice Botner
Little Rock, Arkansas
Email: jebotner@yahoo.com
I had meet charles a few month ago in a course, if he didnt tell me I would have never known he was fighting a cancer, he looked so energetic and full of live. we made a good match and had plans to go fishing in the keys, I had invited him to my house in miami to take him fishing.
He was an impresive man, extremely humble and respectful, always listening, very consider, I will miss him and will honor his memory. I wish I had time to get to know him more and share quality time with him, I believe in god, so it will be in the other life.
Alvaro Ordonez
Dentist
Miami, Florida
Email: sarda007@aol.com
Over the past three years I have had the pleasure of working with Dr English at various seminars throughout the country. Dr. English's passion for Dentistry coupled with his gift to teach others will certainly live on through the Doctors that he passed his craft on to. I will miss him very much.
Tracy Hall
Ardmore, Oklahoma
Chuck, you will be dearly missed. Sandy and Meredith are thoughts and prayers are with you. He was a great person and wonderful uncle.
John and Kathy White
Plainfield, Indiana
Email: katiesplac2@aol.com
Helen Staufert Siqueiros
Cuernavaca, Morelos, Mexico
Email: helen@imtec.com
To the family of Dr. English, I am so sorry to hear of your loss. You are in my thoughts and my prayers. Dr. English was and still is a very highly respected man here at IMTEC. May God be with each one of you.
Tisha Belt
Human Resources Manager, IMTEC Corporation
Ardmore, Oklahoma
Email: tisha@imtec.com
Thank you for the wisdom you shared with me. As a military infantry officer just entering into the dental implant field, I learned from you what to expect from the industry. With Loving Memory,
Wilbur Draughn
Triangle, Virginia
Email: draughnw@netzero.com
MJ Kirk
Springer, Oklahoma
I knew Charlie for almost 20 years and on hearing of his passing it saddened me deeply. I had the opportunity to visit with Charlie many times over the years and he always had a smile and a wonderful laugh. He will be missed by all of those people who had the opportunity to cross paths with this wonderful man.
Jim Srader
Division Sales Manager
Great Lakes Prosthodontics
Email: jlsrader@hotmail.com
Dear Sandy and Meredith,
Susan and I really apperciate the time you allowed us to spend with both of you and Charlie in his last days. This was a very special time for us and we both are grateful to have shared Charlie with you. Charlie was the kindest and the most interesting individual we have ever meet.
John & Susan Fox
Eatonton, Georgia
Email: jfox@foxcor.com
I attended elementary and high school with "Chuckie". We were in school together in Sheridan, Indiana, from first grade through twelth grade. I have many happy memories of Chuck. It was a shock to hear of his death. I know the family will miss him tremendously, as will his many, many friends. My condolences and prayers are with all of you at this time.
Deanna Pickett Forrest
Sterling Heights, Michigan
Dr. Charles English was one of the most courageous men I've ever known. In the midst of his battle against cancer, he always maintained utmost optimism and never-ending pursuit of excellence in what he did. He always remembered to give me some personal advices coming from his heart on personal matters which I will sure treasure and not forget.
Dr. English was one special man! He'll always be someone I will remember as I battle through my obstacles in life and I know that I will be able to draw courage from the way he lived his life. I will miss his presence very much.
Dr. Raymond Choi
Dentist
Tustin, California
Email: raychoidds@juno.com
Having worked with Dr. English for several years has been a very educational and enjoyable experience. He was brilliant in his field and respected by so many. His love for his family, work, art and gardening was evident. He shared that with us during lectures and in general conversation. He fought a brave battle with his illness and never gave up. No one will ever replace him. A true gentleman in every sense of the word. He will be missed greatly! My thoughts and prayers are with his family.
Cheryl Reed
IMTEC Corporation
Ardmore, Oklahoma
Email: cheryl@imtec.com
Sandy and Meredith- Our thoughts are with you. May you find some comfort in knowing that Charlie was a great man who touched so many lives. William Shakespeare thought there were three ways to live on after one's death: through art, through progeny, and through love. Charlie accomplished all of these. We see his artistic touch in the home he made for himself and Sandy and through all the beautiful, thoughtful, interesting, and exotic gifts he gave to so many of us. His progeny, of course, would be not only Meredith, but also all of the people he took under his wing in the many facets of his dental career. Finally, the love he gave and received will ensure that he lives on. We only knew him for a short while, but we were privileged to have done so, and his influence on our lives will be felt forever.
Jeff, Christi, Natali, and Zoe Boswell
Fort Worth, Texas
Just to know Charlie was to love him! For nearly 25 years we've spoken at many of the same implant dentistry programs. The last four years have been amazing. One week he was in the hospital for treatment on Monday, drove himself back to the hospital for a blood transfusion on Tuesday, got on a plane on Wednesday to speak on Thursday. I asked him to write about his fight for life . . . hope he did! I know he'll be missed. I'll miss him, too!
Joy Millis
Speaker and Friend
Charlotte, North Carolina
Email: joy@ShoutForJoy.com
To Charlie's family and our cousin and grand-niece, Meredith, we remember Charlie fondly and are thinking of you in your loss.
Jane Buehl Coln and Jane Woolverton Buehl
Olive Branch Mississippi, and Memphis Tennessee
Email: janecoln@aol.com
Dear Sandra, I would like to offer my sincere condolences at the loss of your dear husband. I attended Butler with Charlie and my now husband, Ralph. He was a great guy and we were all such good friends. He was even the official photographer at my wedding. Life was too short for such a good guy.
Nancy Rucinski
Office Manager/ Ralph T. Rucinski, D.D.S.
Crown Point, Indiana
Email: nruc@yahoo.com
Dear Sandra, I was so very sad to hear about Charlie. He and I attended both Butler University and Dental School at the same time and I have many fond memories of our exploits. I was fortunate to have known a lighter side of Charlie that his students were most likely never exposed to.
I will never forget the wonderful times we shared, his wit, compassion for others, and most of all his friendship. Please know that my thoughts are with you.
Sincerely,
Dr. Ralph T. Rucinski
Dentist
Crown Point, Indiana
Email: nruc@yahoo.com
Though I only knew Dr. English for a few years he has left a great impact on many lives, mine being one of them. Dr. English was always smiling and willing to help others during the lectures he did often for IMTEC Corporation. Dr. English will surely be missed. Our thoughts and prayers are with the family during this time.
Monica Young
IMTEC Corporation
Ardmore, Oklahoma
Email: monica@imtec.com
I was very sorry to learn of Chuck's death. I am a friend from high school. I had a few dates with Chuck. He was always such a perfect gentleman and a nice friend. My mother Patricia Beard and Georgeanne were friends. Chuck's accomplishments were many and I wasn't surprised. He was very motivated and serious about learning many new things. I'm sure a loss to your family and community. My thoughts and prayers are with you.
Julie Dunlavey Oberhelman
R.N.
Newburgh, Indiana
Email: joberhelman@hotmail.com
Cheri Clark
Ardmore, Oklahoma
Pat Martin Bell
Indianapolis, Indiana
I was so sorry to learn of Chuck's death. He and I went to high school together and, although I haven't seen him since, I enjoyed hearing about his accomplishments from his very proud brother, Tom. He certainly helped alot of people during his time on this earth and, with his contributions in the field of dentistry, he will surely be missed by more than just friends and family.
Chery Brown Detrick, RN
Lynn Haven, Florida
Email: cdetrick@knology.net
---