Dorothy Hood Brown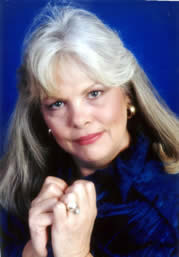 Obituary Notice
Dorothy Hood Brown, age 59, of Sherwood, finished her battle with cancer on December 6, 2005. She told many of her friends that she would win the battle – whether by treatment or by her entrance into Heaven. She has won!
Dorothy was born in Little Rock on October 23, 1946 to the late Joseph and Katherine Millirons Green. She was active in many areas of Christian Ministry and was a member of Faith Tabernacle in Medon, Tennessee prior to moving back to Little Rock. She served as a court reporter in Pulaski County for many years.
Survivors include her daughters, Lou Ann Hand and husband Jeffrey of Sherwood, Melinda Wilkerson and husband Robert of Little Rock, Kimberly Lowery and husband Matthew of Sherwood; a sister, Sue Pruett and husband Tony of Little Rock; grandchildren, Joshua Hand, Zachary Hand, Jade Hand, Bobby Parker, Andy Spann, Codey Cameron, and Monica Benson. She was preceded in death by a granddaughter, Lauren Spann. Dorothy never met a stranger, so she leaves many friends and acquaintances that will miss her presence among them.
Visitation will be 5:00 to 7:00 p.m. Friday at the Funeral Home.
A memorial service to celebrate her life will be held at 10:00 a.m. on Saturday, December 10, 2005 in the Chapel of Ruebel Funeral Home, Little Rock, officiated by Reverend Marcie Hendrick. Graveside services will be 12:00 noon at Pinecrest Memorial Park officiated by Reverend Victor Hodge.
Memorials may be made to the American Cancer Society, 901 N. University Ave. Little Rock, 72207.
Funeral arrangements are by Ruebel Funeral Home, www.ruebelfuneralhome.com.

---
Register Book
God Speed, Cookie, and bless you and yours.
Amy Woody
Sherwood, Arkansas
---