Daryl Karl Gillman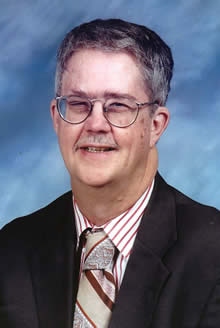 Obituary Notice
Daryl Karl Gillman, 66, of Jacksonville, died Tuesday, November 15, 2005 at Baptist Health in Little Rock.
He was born February 8, 1939 in Salina, Kansas to Karl W. and Barbara Ayres Gillman and was a member of First Presbyterian Church in Jacksonville and a former member of Westover Hills Presbyterian Church in Little Rock.
Daryl was preceded in death by his father, Karl W. Gillman, who died in 1967.
Survivors include his mother, Barbara Beth Ayres Gillman of Jacksonville; sister, Dixie Buchanan and husband James "Buck" of Cabot; brother, David Gillman and wife Lisa of Tulsa, Oklahoma; nieces and nephews Barbara Buchanan of Oklahoma City, Okla., William Karl Buchanan and wife Cassandra of Spring, Texas, Bree Holbrook and husband Jordan of Memphis, Tenn, Chase Gillman of Orlando, Florida, and Kailey Gillman of Tulsa, Okla.; great niece and nephew, Kristin and Jacob Buchanan.
Visitation will be 5:00 to 7:00 p.m. on Thursday, November 17, 2005 at Ruebel Funeral Home, Little Rock. Funeral services will be held at 2:00 p.m. on Friday, November 18, 2005 at First Presbyterian Church, Jacksonville, officiated by Reverend David Dyer. Burial will follow in Roselawn Memorial Park.
Memorials, in lieu of flowers, should be made to First Presbyterian Church, 1208 W. Main St., Jacksonville, 72076
Funeral arrangements are by Ruebel Funeral Home, www.ruebelfuneralhome.com.

---
Register Book
Jane and Harold Hamilton
Little Rock, Arkansas
Email: hhamil@aristotle.net
Dixie, I was sorry to read about your brother. You and your family are in my thoughts.
Dick Bump
Mountain Home, Arkansas
---