Hale Patrick Murphy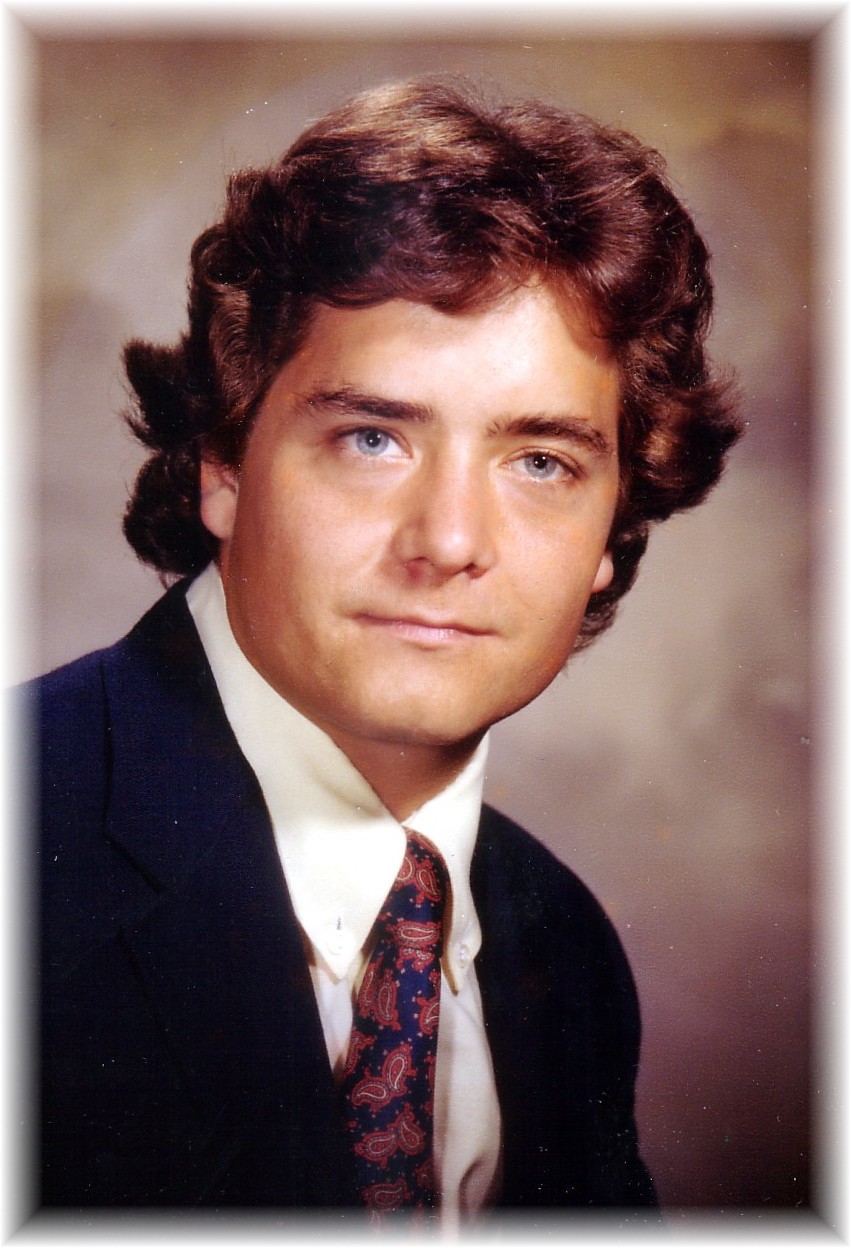 Obituary Notice
Hale Patrick Murphy died on August 5, 2005 at the age of 45. He was the fifth of six children born to Dr. Horace and Elizabeth Thompson Murphy.
After graduating from Catholic High in 1978, he attended Westminster College in Fulton, Missouri for two years, and graduated from Lyons College. He was once ranked in the Junior Tennis program and loved to play golf. Hale was a kind and generous person, who made friends easily.
He is predeceased by his father, Dr. Horace Murphy; grandmother, Dr. Tena Murphy; and sister, Susan Murphy Hoeppner. He is survived by his mother, Elizabeth Thompson Murphy, two sisters, Tena Murphy and Anne Murphy; two brothers, Vint and Scott Murphy, as well as many nieces and nephew. He will be greatly missed by his family and friends, particularly by his nieces and nephew, who adored him.
In lieu of flowers, the family requests that memorials be made to the First Tee of Arkansas.
A small memorial service will be held at Ruebel Funeral Home, www.ruebelfuneralhome.com.
---
Register Book
Renate Groves
Jacksonville Arkansas
I am so sorry for your loss. I worked with Hale at Montgomery Wards . He was a very nice and sweet guy. My prayers are with you at this time of loss.
Sandy Jones
Little Rock, Arkansas
I am so sorry to hear of your loss. I grew up with a whole crew of Murphy's. I remember Patrick quite well. I had not seen him in years. But I know your loss is great. He was wonderful guy.
Lori Snyder
Little Rock, Arkansas
Email: Lassieinlr@aol.com
To all the Murphy family: I had the privilege of growing up with your family. The numerous summer days and evenings that we spent laughing and playing in the pool. All of the kids were there. The Murphy's and the Wardlaw's. In this time of sorrow, I have to think back to all of the wonderful hours that we all spent together when we were all much younger and had no cares or worries. Be good to yourselves in this time of grief. I will be thinking of all of you often and I can say without reservation that the Wardlaw family is grieving with you.
Pam Wardlaw Cathey
Escrow Officer
Little Rock, Arkansas
Email: pcathey@americanabstracttitle.com
There were many fun days at the Murphy house. Although Hale's family was much smaller than mine, there was always plenty of excitement when I visited his older brother.

Like most big families it was always a treat when a sibling had a friend over. We all swam in the pool (swimming was a big part of our family and network of friends), explored the rocks around the pool looking for scorpions and eventually hung out in the den watching TV. It amazed me that 6 brothers and sisters could fit on one couch! They did it by laying down sideways! One Murphy would lay at the head of the couch (Tena I think!) and each sibling would lay his/her head on the other's rump until all were snuggled in -- one after another like turtles on a log. They would always offer to shift a little to make room for me when I came over and somehow I would fit in. Somewhere in the middle of these "turtles" was Hale...

Our trip to Six Flags in '67 (give or take a year) was much like my family's trips to Pensacola -- one stationwagon -- packed to overflowing with kids. Vint and Tena keep me entertained in the back while the Dr. drove & Mrs. Murphy somehow kept the younger ones entertained as well. I think my Dad would have never let me go if I wasn't traveling with the Murphy's...

Big families are special. Remember only the best times you had together... Love,

Chuck Miller
Little Rock, Arkansas
Email: chuck@skylinemidsouth.com

For years, Hale and his friend Jim have been coming to Bruno's Little Italy every Saturday night for a cheese pizza. We have valued having Hale as a friend and customer. I am an avid golfer and Hale and I shared many golf stories and talked about the PGA tournament of the week. I will miss those times. The staff at Bruno's were very saddened to hear about Hale, but all remember him as a kind and gentle person. We will miss our friend. God bless you Hale, and keep it in the fairways.
Scott Wallace
Owner, Bruno's Little Italy
Little Rock, Arkansas
Email: swallace@comcast.net
So sorry for your loss. I love you all!! My thoughts and prayers are with you. Love,
Judy Davis
Little Rock, Arkansas
Liz and family, my heart is with you at this time. What a nice young man he was. I know you will miss him dearly. If there is anything in the world I can do to help you, please, and I mean this, let me know.
Diane Hinkle-Sadler
Little Rock, Arkansas
Email: diane@charlottejohn.com
I remember discussing national politics, religion, and other current topics with Hale on the hill at Westminster. In his freshman year he was an idealistic lad and with firm ideas about how the world worked. Amazing at that age. Not many of his era cared, much less thought about those deep subjects.

My thoughts are with your family. Warm regards to Scott and Vent.

Howard J. Hunt
Shanghai / Hong Kong, China
Email: howardjhunt@gmail.com
Our thoughts and prayers are with you in this difficult time. May God's peace be felt by each of you, giving you strength and comfort.
Matt and Susan Cashion
Little Rock, Arkansas
---