Richard "Dick" Lankford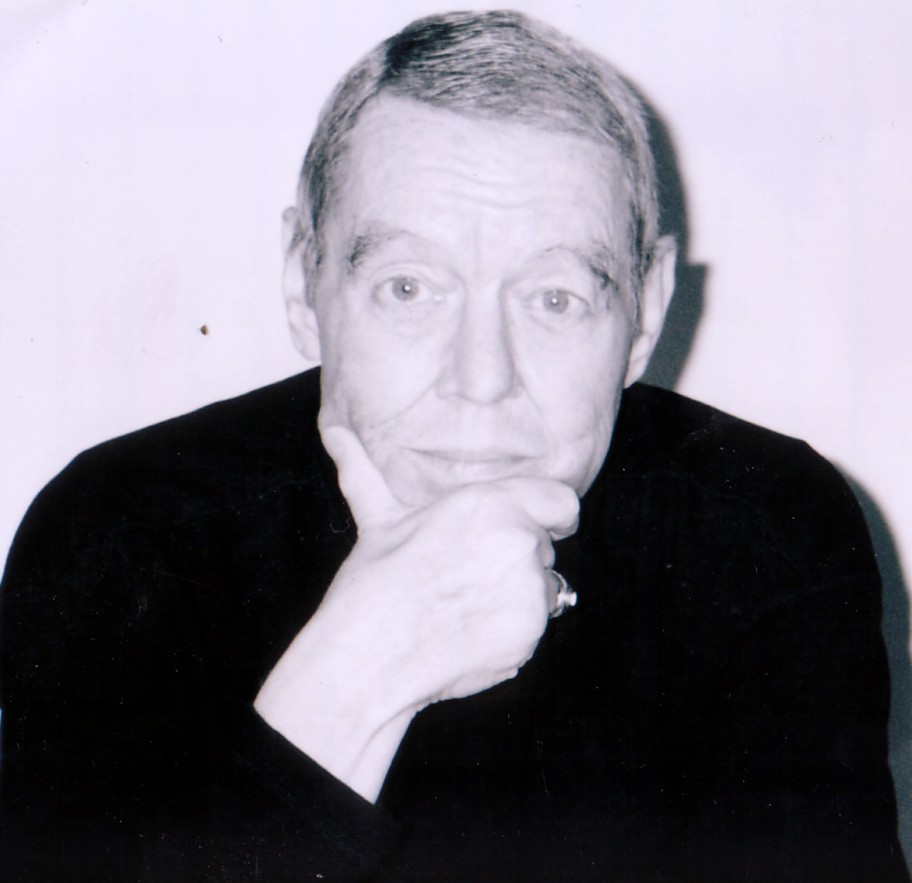 Obituary Notice
Richard, "Dick" Jordan Lankford. I was born at an early age in Birmingham, Alabama, on October 17, 1939. I died in Little Rock, Arkansas on July 6, 2005. Between these two dates of destiny, I lived a good life. My Mother and Father said I was a good boy. So did my brother, George. After going to school and growing up a little, I married the girl of my dreams, Mary Bess Malone of Camden, Arkansas. She said I was a good husband and best friend. We had two children…a daughter, Malone Moore, and son Jack Jordan. They said I was a good father. I did my best. I loved every minute of it. I did some advertising stuff along the way, too. I probably should have taken better care of myself. And if I don't happen to go to heaven, because they may not let ad men in, I hope they drop me off in the Cayman Islands, because that's as close as I've ever been. Please celebrate my life and loved ones just like you choose. The legacy will remain. Thanks for being my friends. Bess, you and the Lord take your time. I'll be on the beach. Dickie.
Dick Lankford was preceded in death by his father, George Emerson Lankford. He is survived by his mother, Elaine Jordan Lankford, and his brother Dr. George E. Lankford of Batesville. He is also survived by his wife, Bess of Little Rock, his daughter, Malone Lankford of Dallas, Texas, his son Jack Lankford and wife Meg, of Little Rock, and two grandchildren, Jackson and Mary Margaret of Little Rock.
A reception celebrating Dick's life will be held from 5 to 7pm Monday at Ruebel Funeral Home, www.ruebelfuenralhome.com.
Memorials may be made to CARTI/Baptist, P. O. Box 55050, Little Rock 72215.
---
Register Book
The El Dorado High School Class of 1957 sends our most sincere condolences on the loss of our classmate. Dickie was a great help in the planning of our last 1957 Class Reunion in 2002. He will be sorely missed, but remembered with fondness at our next class reunion. May God give Bess and all other family members comfort in their time of sorrow.
Roy L. Harbour
1957 Class Reunion Committee Member
El Dorado High School
El Dorado, Arkansas
Email: royharbour@cox-internet.com
Bess - Dick & I were friends and he was our ad man for Grant County Bank in Sheridan for many years. Our thoughts and prayers are with you, Malone, Jack and family.
Eddie & Sue McCoy
Hot Spings, Arkansas
To Dickie:
Hey Dickie, wherever you are, I just wanted to say goodbye to an old friend. When we were in high school, we happened to end up at a few wild parties together (pretty tame by today's standards) but I will never forget that you beat me at the chug-a-lug contests every time. Aren't guys ridiculous; we competed about everything. But what I remember about you, Dickie, is that you were "the" personality of our class---always kidding, always happy, always the guy who got a million laughs. You stood out in a great way in high school and I'm sure wherever you are now (preferably on that heavenly island you talked about), you've got 'em laughing and maybe partying a bit. You were one of a kind, Dickie, and I'll never forget you. Goodbye, friend.
James Knight
CEO, Sessions, Inc.
Burbank, California
Email: jameslefay@aol.com
So sorry to hear about Mr. Lankford. You all are in my thoughts during this difficult time.
Jeri Hamra Joseph
Joplin, Missouri
Email: Jerilynnjoseph@aol.com
Just a short note to you Mary, I lost my wife last September after 46 years of living with a saint, I fully understand the pain and the great loss of Dickie. I don't think I ever met you, but I have great memories of him from our high school days, I can still see him running down the ramp during our pep rallies, he was a bundle of energy. If you have the need to talk to someone who's walked that path give me a call (4796210446) Take care and give God a chance to help you. God Bless You.
William Scott Flournoy
Rogers, Arkansas
Email: flournoy27@sbcglobal.net
Bess, I was out of town and just saw Dick's obituary. Please accept our condolences.
Allen and Pam Roberts
Camden, Arkansas
Bess, You and your family are in our thoughts and prayers at this very difficult time for you. May God continue to guide you and yours in the coming days.
Betty and Carl Glenn
(Westover Hills Presbyterian Church)
Little Rock, Arkansas
Email: bettycarl@sbcglobal.net
We are so sorry to hear about the loss of your father and husband. Your family will continue to be on our thoughts and prayers.
Arkansas Twisters Staff
Office Manager
North Little Rock, Arkansas
Email: arkansassports@alltel.net
I met Dickie with his wife Bess on the beach in the Cayman Islands. Dear Dickie, this message is for you. You are one of the kindest and most caring people I have ever met and I have been very fortunate to have met you. I will never forget you and will always remember 'Moses' patrolling the beach at Pappagallo. My thoughts are with you Bess and all the family. With Love,
Amanda Brookman
Grand Cayman, Cayman Islands
Email: amandabrookman@hotmail.com
Lankford family, I just found out about Dick. I am so very sorry. He was a very special man to Stephanie. She will remember him forever.
Steve Remsing
Maumelle, Arkansas 72113
Email: sremsing@charter.net
---