Frances O'Kelley Johnson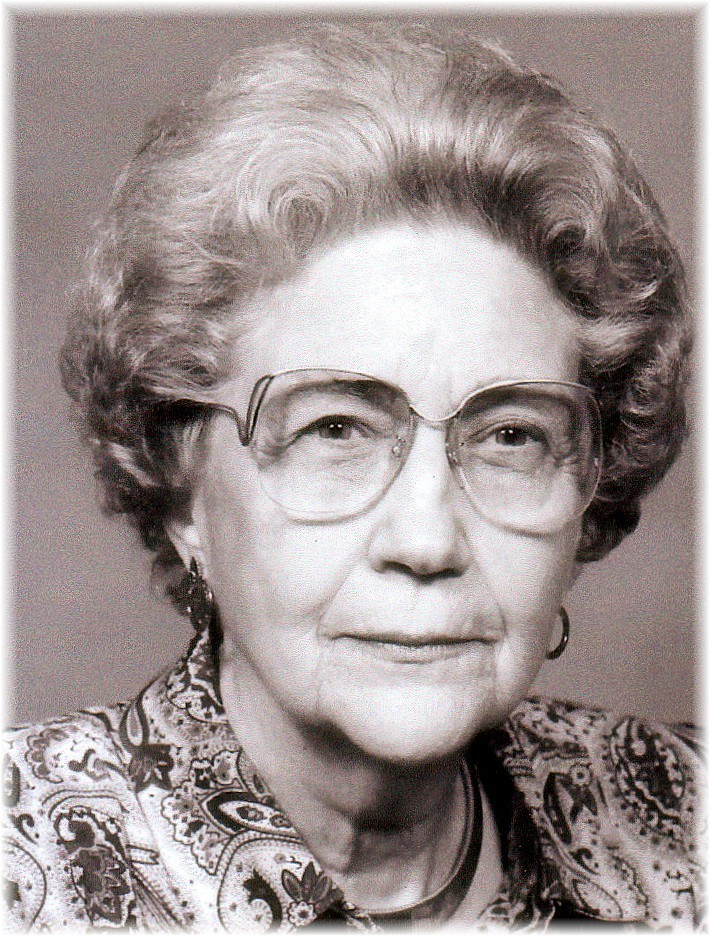 Obituary Notice
Frances O'Kelley Johnson, aged 93, of Little Rock, died February 15, 2005, in Paducah, Kentucky. She was the widow of Dr. Glenn H. Johnson, Sr., who died in 1967, and she was a member of Second Presbyterian Church, in Little Rock. She was born January 16, 1912, in Columbus, Georgia.
In addition to her husband, she was preceded in death by her parents, three sisters, and one son, Glenn H. Johnson, Jr. Survivors are two sons, Dr. J. Jeff Johnson and wife Suellen, of Paducah, Kentucky, and Kelley D. Johnson and wife Jan of Little Rock, and daughter-in-law Fayrene Johnson also of Little Rock, one sister, Mrs. Helen O. Hunt of Greenville, South Carolina, six grandchildren, Cynthia J. Hill and husband Ricky of Carlisle, Arkansas, John J. Johnson III, Dr. Polly J. LeBuhn and husband Carl of Paducah, Kentucky, Jennifer Johnson of Nashville, Tennessee, David D. Johnson of Louisville, Kentucky, and Cory G. Johnson and wife Stephanie, of Little Rock, and six great-grandchildren.
A visitation will be held Thursday from 5 to 7pm at Ruebel Funeral Home followed Friday with a graveside funeral service at 11am at Roselawn Cemetery officiated by Reverend Steve Hancock. Services are under the direction of Ruebel Funeral Home, www.ruebelfuneralhome.com.
In lieu of flowers memorials may be made to Second Presbyterian Church of Little Rock.
---
Register Book
---