Samuel Major Hodges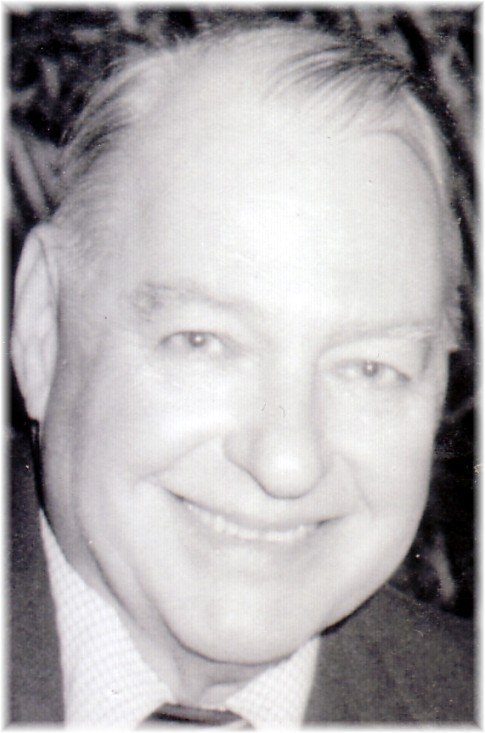 Obituary Notice
Samuel Major Hodges, age 86, of Little Rock, died Monday, August 1, 2005. He was born in Osceola, Arkansas the late Samuel Major and Ethel York Hodges. Sam was a graduate of the Osceola High School before attending the University of Arkansas at Fayetteville and the University of Kentucky. On December 10, 1942 he joined the Army Air Corp serving with the 8th Marine Division as a pilot flying C-16s and C-17s tankers, supplying our troops in the South Pacific. He was a crew commander and during his time flying in the South Pacific he volunteered to drop cannon barrels and whole blood to the troops on the beaches of Iwo Jima. He also flew troops to Japan after he war. Sam was awarded 3 Bronze Stars, and the Silver Star, and recommended for the Distinguished Flying Cross shortly after the Atom bombs were dropped in Japan.
Sam grew up in the newspaper business. His father was publisher of the Osceola Times. He became sole owner of the paper in 1947, after the death of his father. He also purchased the Benton Courier in 1953. In 1970 it became a daily newspaper Monday thru Friday. He also owned and operated the Maumelle Monitor. While in Osceola he was a member of the Junior Chamber of Commerce, and very active in the First Methodist church. He was appointed by Governor Rockefeller to the State Parole Board, a past member of the Central Arkansas Radiation Therapy Institute, past board member of the Arkansas Symphony board, and the Arkansas Arts Center board. In 1956 he was the President of the Arkansas Press Association. In 1992 he received the Arkansas Press Managing Editors President's award.
Sam is survived by his wife of 38 years, Carolyn Cole Hodges of Little Rock, 4 daughters, Rebecca Winburn and husband Hardy, Debora Moschel and husband Peter, Sarah Webre and husband Andrew, Nancy Noel Hodges, one son, Samuel M. Hodges, and 4 grandchildren.
There will a visitation Sunday afternoon from 2 to 4pm at Ruebel Funeral Home, followed by a funeral service Monday at 2pm at Second Presbyterian Church, officiated by Reverend Steve Hancock. Arrangements are under the direction of Ruebel Funeral Home, www.ruebelfuneralhome.com.
In lieu of flowers memorials should be made to the Arkansas Community Foundation, Hodges Wildwood Opera Endowment, 700 S. Rock Street, Little Rock 72202, Arkansas Symphony Orchestra, P.O. Box 7328, Little Rock 72217, or the charity of one's choice.
---
Register Book
Rebecca, you are in my prayers. I have such sweet memories of your dad and mother as we worked together for Wildwood Opera Theater years ago. May you sense His comfort during this time of grief.
Kathy Searcy
Little Rock, Arkansas
Email: ksearcy@bankozarks.com
Mrs. Hodges, Becky, Debbie and Sarah,
I am saddened over the loss of Mr. Hodges. I was not aware that he was a World War II hero. I only knew him as a very fine man, whom I enjoyed having a conversation with and a friend as well as employer. He was a great man indeed. You are all in my thoughts and prayers.
Phyllis and Ken Beard
Roland, Arkansas
I am saddened to hear of thedeath of Mr. Hodges, although its been 45 years since I last had contact with him. He was my mentor when I was news editor at the Osceola Times in the early 1950s and he extended many courtesies to me. Some people come into our lives and quickly go. Others stay for awhile and leave imprints on our hearts and we are never the same.
John B Webster
Rogers, Arkansas
Email: jwebster@cox-internet.com
Dear Carolyn, Becky, Debbie, and Sarah: I will miss my dear neighbor Sam of 31 years and I am so sorry for your loss. You are in my thoughts and prayers. Love,
Betty J. Walloch
Little Rock, Arkansas
Email: bwalloch@sbcglobal.net
---