Nell Davis Frost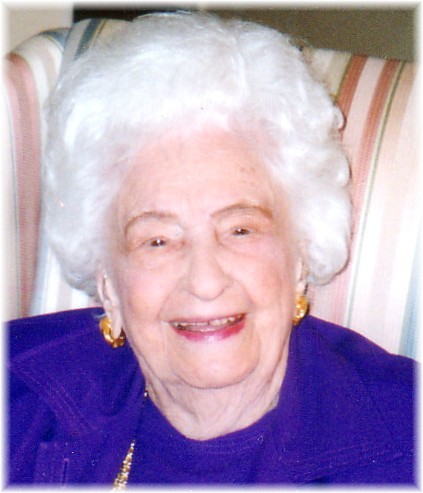 Obituary Notice
Nell Davis Frost, 107, of Little Rock, passed away peacefully on February 16, 2005, having lived a full life covering three centuries. She was born on December 27, 1897, in Dardanelle, Arkansas to Susan Lorenna and Emmet Lee Davis. She began teaching school at age 18 in Lonoke, met and married Herbert George Frost on June 29, 1922, and moved to Little Rock.
Nell returned to school and earned her college degree at age 5 1 from State Teachers College in Conway in 1948. She continued teaching until retirement at age 65. She remained active in education, receiving the 1999 VIPS Resource Award at age 101. In addition, in 2003 at age 106, she received the Hall of Honor Award from Dardanelle High School recognizing her work in the community and in education.
Besides teaching, the other main love in her life was her church. She joined First United Methodist Church in the 1920's and was an active member for over 85 years. She received a Certificate of Appreciation for 27 years of service as a communion steward. She prided herself in making the unleavened bread used at the communion services. Nell was also an accomplished seamstress and avid bridge player.
Nell Davis Frost was preceded in death by her husband and four of her five siblings (3 brothers, I sister). She is survived by her youngest sister, Ella Max Medlin; her son, H.G. "Jack' Frost, Jr.; her two granddaughters and their husbands, Becky and Steve Good and Tricia and Stephen Chaffin; her five great-grandchildren, Beverly and Christopher Good and Patrick, Alex, and Matthew Chaffin; her former daughter-in-law, Patsy Watts Frost; and numerous nieces, nephews, their children and grandchildren.
A memorial service celebrating her inspirational life will be held at First United Methodist Church on Saturday, February 19 at 11:00 a.m., followed by a reception in Fellowship Hall. Memorials may be made to FUMC - Nell Davis Frost Education Fund, 723 Center St., Little Rock, 72201
---
Register Book
A former pupil at Forest Park Elementary School in 1955-56 school year.
Buck Donham
Hilo, Hawaii
Email: buckhilo@gte.net
---