Dorothy Marie Kos Fountain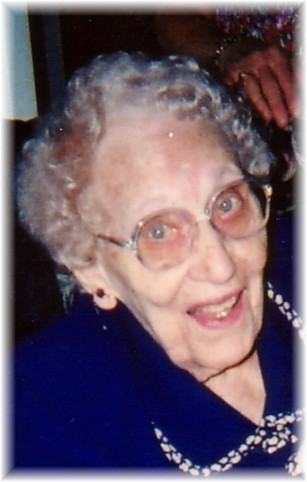 Obituary Notice
Dorothy Marie Fountain, 95, of Little Rock, died March 7, 2005. She was born in Washington County Iowa on April 23, 1909 to the late Edward and Mary Eichler Kos. She graduated from Washington, Iowa High School and taught Kindergarten through 8th grade in a one-room country schoolhouse for four years before marrying Robert Fountain, a farmer, in 1934 and moving to Iowa City, Iowa. She used her talents of gardening and cooking, growing up on a farm, to become a successful farmer's wife. They had one child, Judith. Dorothy was known for her beautiful tatted handwork. She moved to Little Rock in 1997 to live with her daughter and son-in-law. She joined Pulaski Heights United Methodist Church February 9, 1999 and was an active participant in the church's Helping Hands Respite day care program and soon made many friends.
She was preceded in death by her husband, three sisters, and two brothers. She is survived by her daughter, Judith Fountain Zachritz and husband Roger of Little Rock; granddaughter, Jane Zachritz of Houston, TX; grandson, Steven Zachritz and wife Meredith of Little Rock; and a great granddaughter, Madeline.
Mrs. Fountain's body will lie in state from 8:30 a.m. to 4:30 p.m. today at Ruebel Funeral Home. Graveside services will be held in Iowa City, Iowa.
A memorial service will be held at Pulaski Heights United Methodist Church at a later date, to be announced.
Memorials may be made to PHUMC's Helping Hands Program.
Local Arrangements are by Ruebel Funeral Home, www.ruebelfuneralhome.com.
---
Register Book
Mrs. Fountain held a very special place in my heart. I know you will all miss her terribly. We will all have very fond memories, we can keep those forever. Judy, thank you for sharing your Mom with me. Please call if I can be of any help.
Vicki Nelson
Benton Arkansas
Email: hvcjnelson@earthlink.com
Ms. Fountain was so very sweet to every person she met. She could touch anyone's heart in this world just with her smile. She will be greatly missed. Judy you were so very strong for her and you should be greatly praised for all that you did for her you are truly special yourself if you need anything or anyone to talk to don't hesitate to call.
Christy Nelson
Benton, Arkansas
Email: bearleigh22@yahoo.com
---