Mabel Watson Ellis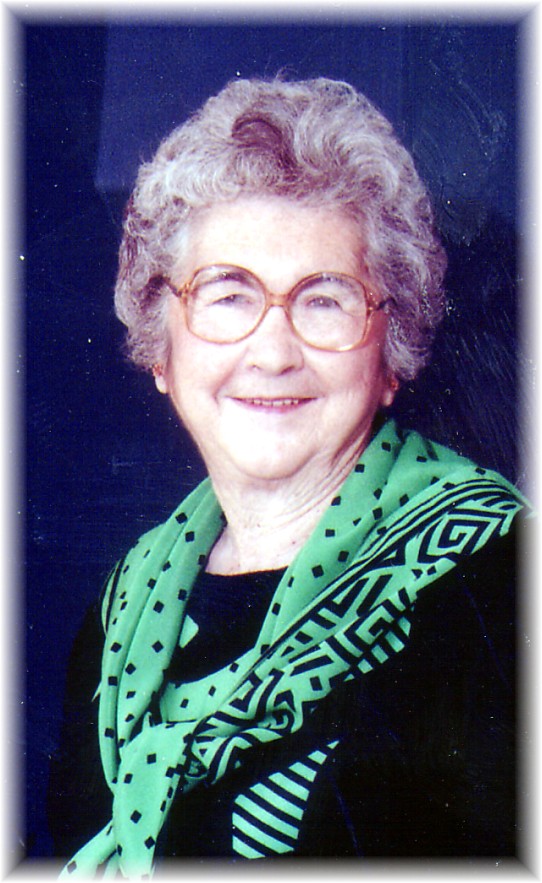 Obituary Notice
Mabel Watson Ellis, 97, of Hot Springs, died Monday, March 21, 2005 at St. Joseph Hospital in Hot Springs.
One of eight children born to the late Joseph L. and Lillie Florence Douglas Watson, Mabel was born on December 16, 1907 in Dob, Arkansas. She attended Arkansas State Teachers College and later worked as an Underwriter in the Insurance Industry.
In her retirement years, she was an active member of Pulaski Heights Baptist Church, and an active resident of Presbyterian Village. She loved her family and shared many happy years with grandchildren and great-grandchildren. She was proud of them all.
She was preceded in death by her parents, siblings, her husband Thomas Garland Ellis, a daughter, Patsy E. Grace, son-in-law Bill Grace, and a grandson, Lee Grace.
She is survived by her daughter, Carolyn Ellis Lefler and husband Bill; grandchildren, Tracey Salter and husband Jack, Tom Lefler and wife Cindy, Mark Lefler and wife Katherine, Ted Grace and wife Regina; and fourteen great grandchildren.
Graveside services are scheduled for 2:00 p.m. Wednesday at Pinecrest Memorial Park, officiated by Dr. Randy Hyde, under the direction of Ruebel Funeral Home.
Memorials may be made to Pulaski Heights Baptist Church.
www.ruebelfuneralhome.com
---
Register Book
Ted Grace & Family: My thoughts and prayers are with you.
John Russ
Little Rock, Arkansas
Email: RussIFC@aol.com
I'm glad that last July, my brother Gerald and sister Lillie went by to visit Aunt Mabel when we were in Hot Springs. That was the first time I had seen her in many years. I talked to her by phone several years ago and we talked of her younger days about my mother and her sister Ruth. When my wife Marilyn and I were planning our wedding in Sept. 1956, Aunt Mabel assisted Marilyn in more ways than clothing. She touched us ever so lightly over the years and yet ever so significant!
William T. Buzbee
Baton Rouge, Louisiana
Email: WBuzbee@AOL.com
---