Douglas Lathan Easterling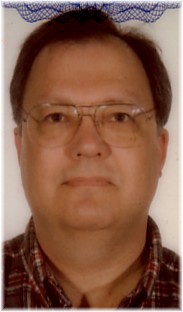 Obituary Notice
Douglas Lathan Easterling, 62, of Little Rock, died Saturday, February 26, 2005. He was born in Prescott on January 20, 1943 to Douglas Edward and Helen Jones Easterling.
He was a Master Mason, a 32nd Degree Scottish Rite Mason, and a Junior Deacon at Albert Pike Lodge #714. He was also a member of the Joan Hunting Club of Arkadelphia, and was an Eagle Scout.
He was preceded in death by his father, Douglas Edward Easterling. Survivors include his mother, Helen Jones Easterling of Trinity, TX; daughter, Olivia Lea Easterling and her mother Kaye Phillips, both of Little Rock; sister, Sandy White and husband Don of Trinity, TX; sister-in-law, Beth Leake of Little Rock; nieces, Jacquelyn Compton, Lynda O'Neill, and Lisa Rothe; nephew, Buddy White; 11 great nieces and nephews.
Visitation will be from 5:00 to 7:00 p.m. on Monday at Ruebel Funeral Home. Memorial services with Masonic Rites will be held at 11:00 a.m. on Tuesday, March 1, 2005 at Westover Hills Presbyterian Church. The family will be at 4820 Country Club Boulevard in Little Rock.
Memorials may be made to Albert Pike Lodge #714, c/o Dick Browning, 25 Leisurewood, Maumelle, 72113.
Cremation arrangements are by Ruebel Funeral Home, www.ruebelfuneralhome.com.
---
Register Book
Many thanks for all of the kind words about my D, it has really made me realize even more what an amazing man he was. I have never been more proud of him.
Much Love,
Olivia Easterling
Little Rock, Arkansas

Olivia, I am shocked to say the least. I am so very sorry to read about your Dad. He was a wonderful man and he will be missed so much. My love, thoughts and prayers are with you during this very sad time.Love,
Paula Allen
Guarantee Insurance
Little Rock, Arkansas
Email: pallen3333@sbcglobal.net
Doug Easterling was a good friend and colleague. Our thoughts and prayers are with his family and friends.
Carrie Nivens, Paula Dendy, Adam Guthrie, Jr.
Alliance Insurance Group of Prescott
Prescott, Arkansas
Email: aigp@iocc.com
The people at Martin-McNew Insurance will greatly miss Doug. We have been working with him for many years. Doug was a joy to be around.
C. W. McNew
Martin-McNew Insurance
Pine Bluff, Arkansas
Email: mminsco@cablelynx.com
It was a distinct pleasure to work with such a good person as Doug. He will be missed very much.
John C. Kuehl
Omah, Nebraska
Email: jkuehl@1stcomp.com
Very nice man. Called on me for many years. He will be missed.
John D. Hill
Insurance Agent
Texarkana, Arkansas
Email: jhill@txkins.com
Doug was always a real joy to work with. He was always very helpful and kind. I will miss him. My prayers are with his family.
Dolores Moats
Insurance Agent
Danville, Arkansas
Email: doloresmoats@hotmail.com
I have known Doug for about 15 years. Really a great guy. He will really be missed in the insurance community.
Rhonda Stover
Little Rock, Arkansas
Unable to attend service. Admired Doug deeply - this untimely event saddens me greatly.
Dennis Beinecke
The Insurance Shop
Gravette, Arkansas
Email: dennisb@lynks.com
Charles (Skip) Milton
Milton Insurance Agency, Inc.
Fordyce, Arkansas
Email: skip@miltonins.com
He will definitely be missed. He had served our agency in many ways over the years-it was a great opportunity to know such a fine person.
Fidelity Insurance Group
West Memphis, Arkansas
Email: traci.beene@fidelitybanker.com
You have my deepest sympathy.
Loren Holdsworth
1st Comp (Iowa) Regional Sales Manager
Madrid, Iowa
Email: lholdsworth@1stcomp.com
Jim Compton
Fayetteville, Arkansas
My thoughts and prayers are with you. Doug was a great man and will be missed.
Valerie Bishop Kent
Magnolia, Arkansas
With our thoughts and prayers.
Della Sinclair
Insurance Agent
Warren, Arkansas
With our thoughts and prayers.
Susan Bright
Insurance Agent
Monticello, Arkansas
We extend our deepest sympathy to the family, friends and co-workers.
J.H. Hale Insurance Agency, Inc.
Merritt, Linda, Patsy, Michelle & Bill
West Memphis, Arkansas
Please accept my most sincere sympathy. We have worked with Doug for many many years and truly enjoyed his friendship.
Bill Talbot
Campbell & Company of Magnolia
Magnolia, Arkansas
Olivia, We were so sorry to hear of you father's death. Please know that you and your family are in our thoughts and prayers at this difficult time.
Betty and Carl Glenn
Members of Westover Hills Presbyterian Church
Little Rock, Arkansas
Email: bettycarl@sbcglobal.net
We are saddened to hear of Doug's death. Our thoughts and prayers are with you.
Karen and Steve Nipper
Nipper & Nipper Insurance Agency
Arkadelphia, Arkansas
Kristi Townsend
FirstComp Insurance
Omaha, Nebraska
Cecil M. Polk
Associates Insurance Services Agent
El Dorado, Arkansas
Email: cpolk@arkansas.net
My thoughts and prayers are with Doug's family at this time, and I am so sorry for your great loss. Kay please know that if I can do anything for you or Olivia I am here, I too know how hard it is to lose a father and sometimes just having someone to talk to helps. All My Love!
Linda Tullos
Little Rock, Arkansas
Email: LSTullos@aol.com
Precious in the sight of the Lord is the death of His saints.
Psalms 116:15
May the Lord bless and keep you all, for Earth has no sorrow that Heaven can not heal. You are never out of His sight.
Psalms 139:3
Rev. James E. and Eleen Mackey
Independent Agents
Conway, Arkansas
Email: mackeyinsurance@conwaycorp.net
So sorry for your loss.
Sammy & Connie Mullis
Sammy Mullis Insurance
Monticello, Arkansas
I was very sad to hear about Doug. He will certainly be missed. My thoughts and prayers will be with you.
Tracy Elpi
Ellington, Connecticut
Email: telpi@1stcomp.com
---