Philip E. Dixon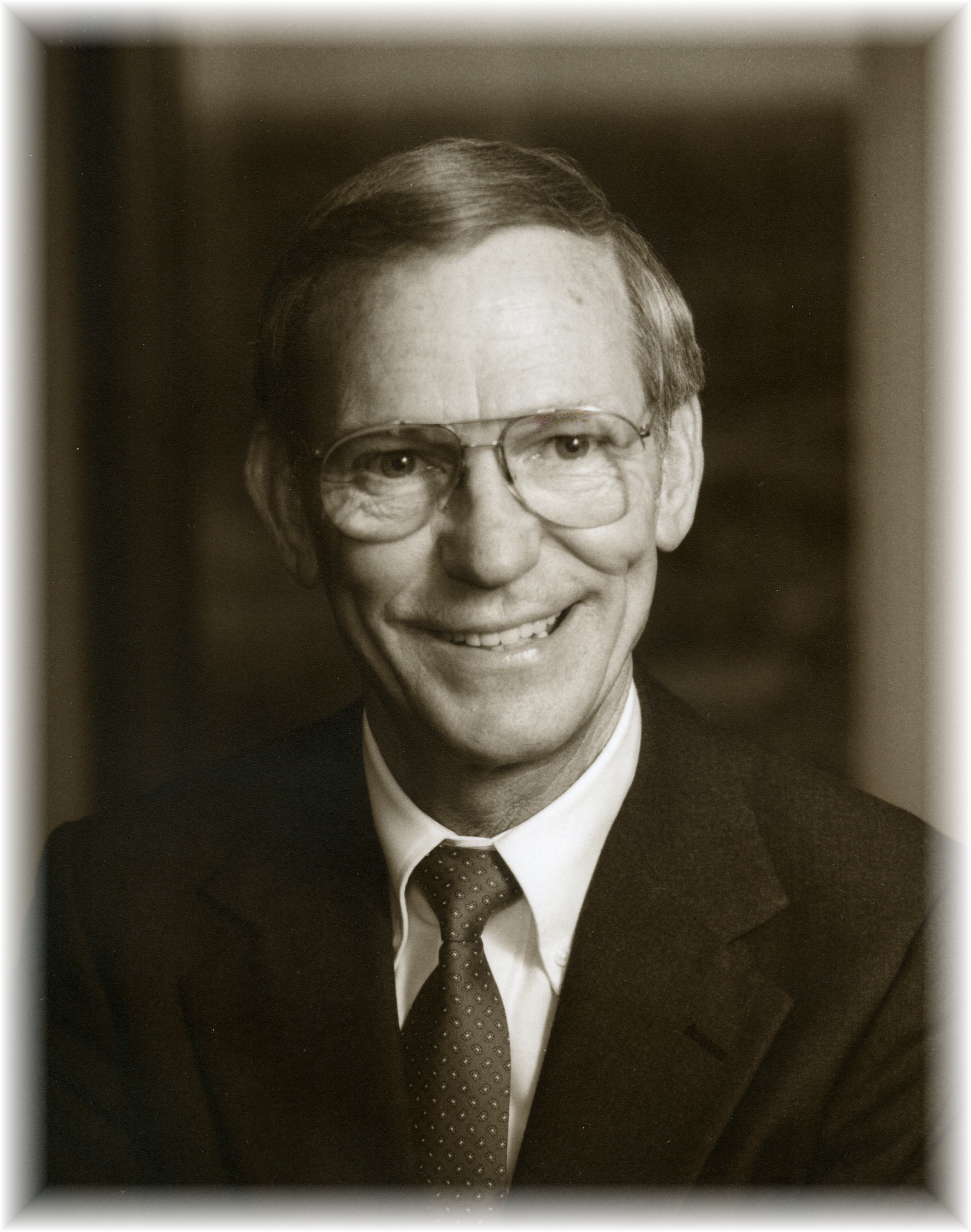 Obituary Notice
Philip E. Dixon, 72, of Little Rock died Friday, February 25, 2005. He was born in Little Rock on March 26, 1932. He attended Hendrix College (B.A., 1954) and the University of Arkansas School of Law (LL.B. 1959). He was admitted to the bar in 1959. He was a member of the Litigation Section and was Of-Counsel with Dover Dixon Horne PLLC. He has been listed several times in the book "The Best Lawyers in America". He was a Fellow of the American College of Trial Lawyers, the American Bar Foundation and the Arkansas Bar Foundation. He pursued trial practice as his specialty. In his career as a trial lawyer Phil had extensive experience, especially in the area of personal injury litigation, and generally for the defense. His experience as a trial lawyer also included an emphasis on domestic relations to such a degree that he is often asked to lecture on that subject. He was awarded the C.E. Ransick Award of Excellence in 1994 and Outstanding Lawyer for the year 2000.
Phil served in many bar-related and civic activities, including President of the Arkansas Bar Association, Secretary-Treasurer of the Arkansas Bar Association, President of the Pulaski County Bar Association, Director of Arkansas' Seventh Constitutional Convention, Bar Examiners Committee of the Arkansas Supreme Court, Member of the Arkansas Judicial Discipline and Disability Commission, Member of the Arkansas Association of Defense Counsel, Member of Arkansas Self-Insurers Association, President of United Methodist Foundation, and member of Methodist Foundation Board, member of the Board of Trustees of Hendrix College, Trustee of Pulaski Heights United Methodist Church, Chairman of the Official Board of Pulaski Heights United Methodist Church, and President of the Arkansas Epilepsy Society. He was a retired commander in the U. S. Naval Reserve.
He was a devoted father, husband and grandfather who was an avid outdoorsman, loved all types of music, but especially southern gospel, and was a big Razorback fan. He was a friend to all he met and was for decades a fixture at the front doors of Pulaski Heights United Methodist Church where he was a usher.
Phil was preceded in death by his wife, Susan Woodford Dixon. He is survived by his children: Philip Woodford Dixon, Randall Franklin Dixon and his wife, April, Ann Duval Dixon Pyle, and her husband, Hoyte all of Little Rock, two sisters, Barbara Dixon Bevels of N. Charleston, SC and Mimi Dixon Gillespie of Fullerton, CA and grandchildren, Lauren Ann and Heath Dixon Pyle and Rebecca Susan and Leslie Elizabeth Dixon.
A visitation will be held from 1-3:00 p.m. Sunday at the Ruebel Funeral Home followed by a memorial service at 11:00 a.m. Monday at Pulaski Heights United Methodist Church. Memorials may be made to Pulaski Heights United Methodist Church, 4823 Woodlawn, Little Rock, 72205, the Arkansas Bar Foundation, 400 W. Markham, Little Rock, 72201 or Hendrix College, 1600 Washington, Ave. Conway, AR 72032.
---
Register Book
Please accept my sincere condolences on the loss of a great and genteel man.
Steve Nawojczyk
North Little Rock, Arkansas
Email: nawojczyk@comcast.net
Mr. Dixon - my friend, confidante, and I sometimes think an angel that looked over us all. He always had a smile, really almost laugh constantly. He was a giant among us that can never be replaced. I'll miss his hugs...actually I already do. He'll always be in our hearts as a shining light that beamed as he walked into a room. He'll always be very much loved by us all.
Diane Gerrald
Edgemont, Arkansas
Email: dgerrald@arkbar.com
Our deepest condolences to Mr. D's family. He was a spirited litigator and inspiring mentor to me during my years at House, Holmes & Jewell. Quick with a smile and liberal with encouragement, Phil Dixon was one of a kind -- he will indeed be missed.
Walter A. and Terry Clayton Paulson
New Orleans, Louisiana
Email: tpaulson@cox.net
Harold E. Tilley
Monticello, Arkansas
I am very sorry to hear of Phil's death. I only saw him every few years, but I will mill seeing him at the upcoming reunion.
Davey Powell
Houston Texas
Email: talldave@wt.net
My Family and I send our sincerest condolences to you all. Our prayers are with you. Ann, I wish you and your family God's Speed.
Christopher D. Anderson & Family
Attorney
Little Rock, Arkansas
Email: chrisanderson@alltel.net
Phil was a wonderful friend although we didn't see much of each other in recent years except at reunions. His mother and father were my Sunday School teachers at Winfield Methodist Church and had a godly influence on my life. I last saw Phil when he attended my mothers funeral two years ago in Little Rock where we had a few minutes to relive some fond memories and fun times together. I pray the Lord will comfort his family at this time.
Bill Barnard
Norcross, Georgia
Email: wsbarnard@comcast.net
Lynn B. Craig
North Little Rock, Arkansas
My thoughts and prayers are with each of you! As long as I can remember, I've known and loved the Dixon family! Ed was with Treadway Electric Company for many, many years and I don't remember a gathering, at the store, that Lucy, Philip, Barbara and Mimi were not there enjoying the occasion with us! Phil was good Christian, a good man and good friend! He was, always, there for my family, when we needed him!
Ann Treadway Henry
Columbia, South Carolina
Email: missath@aol.com
John and Carolyn Witherspoon
Little Rock, Arkansas
I was sad to hear of Phil's passing. My prayers are with the family.
Tom Skiles
Puyallup, Washington
Email: ct925@netzero.net
A life well lived... Phil's star was shining early. I had not seen him since high school days, but always remembered his achievements, his winning personality, and his good heart. Condolences to all of his family and friends.
Susie Bush Braucksieker
Lesterville, Missouri
Email: longhorn@semo.net
Phil Dixon was one of the finest people I have ever known. He was without a doubt the best boss I ever had, and the best lawyer I've ever worked with. There is a hole in the world without him. Don and I want you to know that we are so sorry for your loss, and that you will all be in our prayers.
Cyndy Schroeder
Newnan, Georgia
Email: cschroeder@pogolaw.com
Phil was a very gentle man and a leader in high school, college, law and most of all in his church. He will be missed, I loved ushering with him at Pulaski Heights United Methodist Church. God Bless the family.
Robert "Bob" Hope
Little Rock, Arkansas
Email: rchope@comcast.net
Phil was a dear friend...We shared school life, a capella choir, the Ramblers quartet, our Key Club trip to Ohio and Saturday radio program...and 50 years later, I saw him for the first time at our LRHS 50th Reunion in 2000. As he, Don Wardlaw, Pat Hogan and I began our "theme song ('With someone like you, a pal good and true...') practicing for the banquet, it was as though 50 years vanished. He shared with us after the banquet the unwelcome news of his impending initial cancer surgery. The four of us bowed our heads and prayed together. Through intervening years we have visited by phone, until he could no longer speak when I called. I was not surprised at the number and spirit of those at his Memorial Service. Phil was special.
Ted Kell
Brownwood, Texas
Email: ftkell@wmconnect.com
What a loss to this world. Truly one of the most sincere and kind people I have known. My prayers are with the family.
Susan Rice
Little Rock, Arkansas
Email: susanrice@raineyrealty.com
Phil was a year ahead of me at LRHS and someone whom everyone looked up to as a personable and friendly guy. I am not surprised to hear of his accomplishments. May his children & grandchildren know God's comfort.
Joe W Martin
Advisor to Graduate Christian Union, Oxford University
Oxford, England
Email: JoeMartin@post.harvard.edu
---