Anna Lou DeClue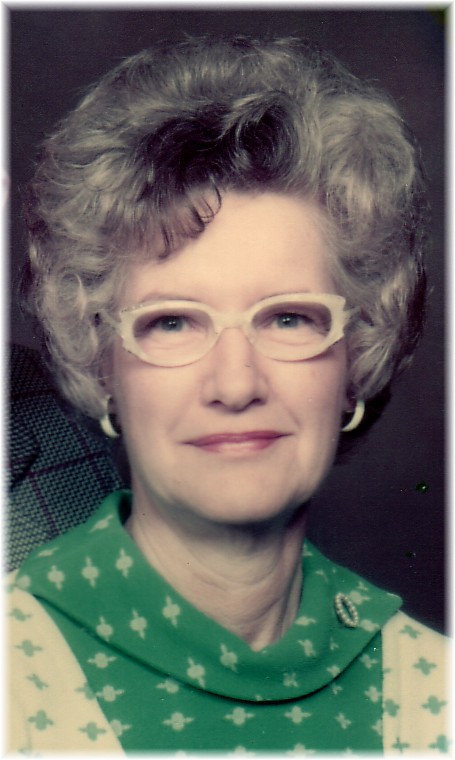 Obituary Notice
Anna Lou DeClue, 85, of Little Rock went to be with her Lord and family with her daughter by her side, February 28, 2005. She was born March 17, 1919 to the late John and Gertrude Holt of Conway, where she resided for 20 years. She was also preceded in death by her beloved husband, Merle DeClue.
She is survived by her only daughter Carol Ann Pasvogel, two nieces Sue Brown and Carolyn Nichols, and a nephew Raymond DeClue, Jr., all of Little Rock.
Mrs. DeClue was a life long member of Pulaski Heights Baptist Church and an active member of the Agape Sunday School Class.
She worked for many years beside her husband in the family dry cleaning business, Price Gordon Laundry and Cleaners. For 15 years she was a sales associate for M.M. Cohns. She was a resident of Parkview Rehab.
The family sincerely thanks the staff at Parkview and Dr. Abdelal for the sweet, tender care these three years.
Visitation will be Wednesday, March 2, from 6 to 8 p.m. at Ruebel Funeral Home, 6313 W. Markham, Little Rock (666-0123). Funeral services will be Thursday, March 3, at 2 p.m. in the Chapel of Ruebel Funeral Home with Dr. Randy Hyde officiating followed by entombment at Pinecrest Memorial Park.
The family requests in lieu of flowers, memorials to Pulaski Heights Baptist Church, 2200 Kavanaugh Blvd., Little Rock, Ark. 72205.
To sign the online guest registry, www.ruebelfuneralhome.com.
---
Register Book
Laura Holt Lorince
Stuttgart, Arkansas
Bea Holt
Stuttgart, Arkansas
Carol Ann, I was sorry to read about your mother's passing from this life. I have often thought of you and your family. May our Lord, Jesus Christ, comfort you in this trying time.
Dorothy Ragland
Leslie, Arkansas
Email: raglandd@alltel.net
---