Pete Crites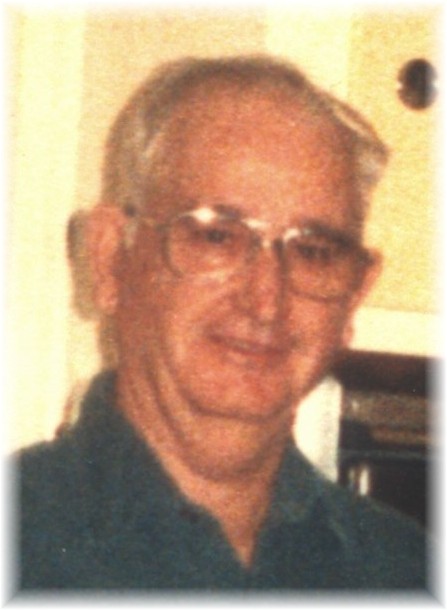 Obituary Notice
A country boy all his life, Pete Crites, age 82, died Tuesday, February 22, 2005 and will be committed at a private graveside service near his birth place in Rover, Arkansas today. He was born on April 16, 1922 to Herschel and Myrtle Crites in Yell County.
An unusually quiet and private man, he was nonetheless a devoted and loving human being to his family, friends, pets and surviving spouse, Audrey T. Crites of North Little Rock.
He grew up in a large rural family and loved working outdoors, baseball, old cars, flea markets, his small gun collection, Wal-Mart, growing, canning, freezing and cooking his own food, chocolate covered cherries, his gas-powered tiller, animals, especially his dogs and his black cat Tutu. At Christmas he was known for his special fruit-cake and cocoon cookies. In summers he made sure the family was well-stocked with fresh vegetables.
Although he would rather have stayed in Yell County, he served with pride and distinction in World War II in the U.S. Army, Company E. 127th Infantry, receiving the Purple Heart when he was wounded at Luzon, Philippines and served the remainder of his tour in the Army of Occupation in Japan. He was honorably discharged in 1949.
After the war he worked as a dietetics supervisor in food service at the V.A. Hospital at Fort Roots in North Little Rock until he retired in 1972.
His greatest joy was spoiling dogs and children. He is survived by his daughter Sandra Rodney and her spouse Richard of England, Arkansas, one daughter-in-law, Judy Crites of Camden, and six grandchildren, twelve great grandchildren and one great, great grandchild. He is predeceased by his son Shelby Crites. In mid-life he remarried and gained another family, including two stepdaughters, Gayle Gardner and her spouse Jerry of North Little Rock; Betsy Singleton and her spouse Victor Snyder of Little Rock; and three stepsons, including Jack Singleton and his spouse Carolyn of North Little Rock; Tom Singleton of North Little Rock; and Steve Singleton and his spouse Becky of Mountain Home.
The family will be receiving visitors on Thursday, February 24 at the Gardners' home at 310 East "A" Avenue in Park Hill from 5:00 - 7:30 p.m.
Memorials can be made to the Humane Society of Pulaski County.
Arrangements are by Ruebel Funeral Home, www.ruebelfuneralhome.com.
---
Register Book
I will miss Uncle Pete's sweet smile.
Judy (Crites) Boggs
Ola, Arkansas
My thoughts and prayers are with you all. Uncle Pete was a good man. He will be missed by all.
Dianne Crites
North Little Rock, Arkansas
Email: fdcrites@cs.com
---